Marketplace Preview: Ornaments from Around the Globe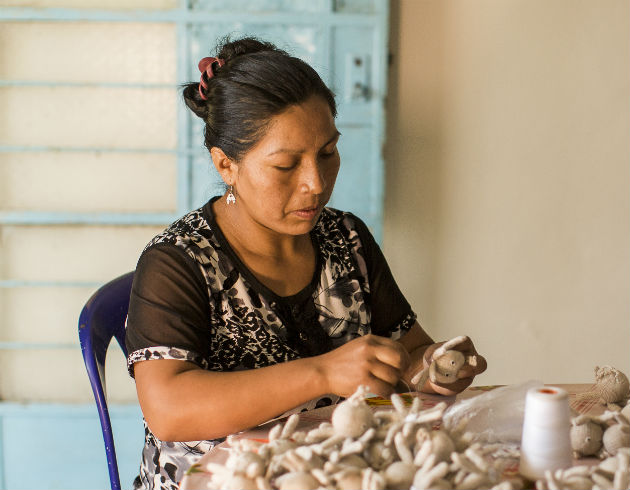 Whether it's to decorate a Christmas tree, adorn a window, or add whimsy to a bookshelf, ornaments are a fun and inexpensive item to collect—especially at the Folklife Festival Marketplace. Each year, the Marketplace is stocked with a wide array of these small, handmade artworks that represent each Festival program.
For my family, adding a new piece to our collection marks an occasion—whether a meaningful event, a project completed, or a new location visited. Each year, as we decorate our Christmas tree, we unpack ornaments, often laughing as we recap memorable family moments or adventures that may or may not have gone as planned. This past year we noticed a theme: our young kids keep picking out their favorite animals at the Marketplace.
Here are our favorites from the past and soon-to-be favorites from the future.
Jackie Flanagan Pangelinan is the Marketplace coordinator for the 2015 Smithsonian Folklife Festival. The Marketplace will be open June 24 to July 12 in the National Museum of the American Indian's Potomac Atrium.