Holy Week Celebrations in Carumas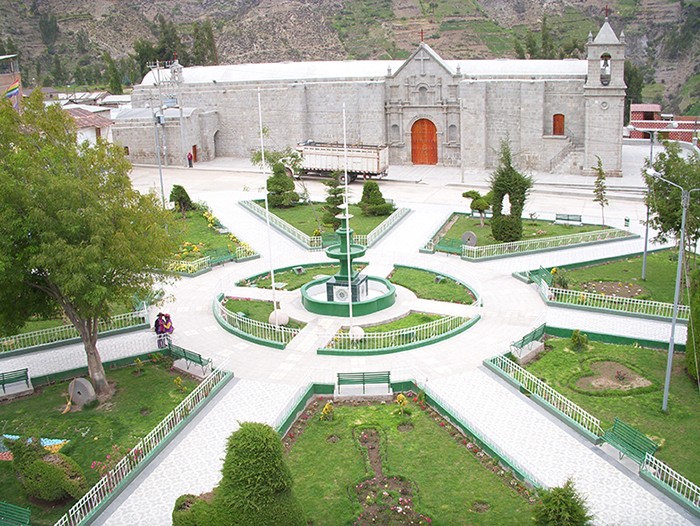 Since time immemorial, the Peruvian town of Carumas, set deep in the Ticsani valley in the Moquegua Region, has been the center of a great diversity of religious celebrations. These popular fiestas honoring patron saints bring together crowds of people from neighboring towns, creating and reinforcing cultural cohesion.
One of these festivities is Holy Week. The main characteristic of Holy Week in Carumas is penance, not just as a form of purification but as a way to accompany Christ in his suffering. This includes fasting and abstaining from red meat and slaughtering animals.
On Good Friday, carumeños (the people of Carumas) eat the traditional dish chupe de viernes, a rich broth prepared with milk, eggs, cheese, and squash, among other ingredients. Bollos are another popular traditional specialty in Carumas. This distinctive bread is prepared with many free-range egg yolks and pork lard and baked in an artisanal wood-fired adobe oven. Its smooth texture and pleasant taste are enjoyed by locals and praised by foreigners.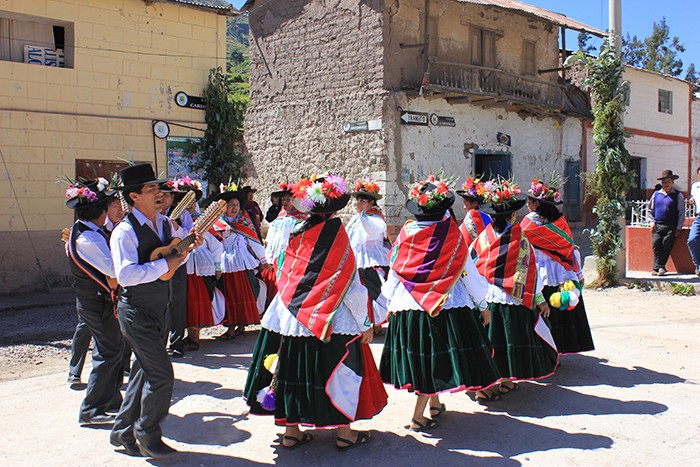 On Easter Sunday, everyone takes to the streets, forming circles in groups of five to ten couples in a joyous celebration of the resurrection of Christ. They work their way to the Plaza de Armas, and at each corner of the town square they dance the sarawja in a circle. While the men play the charango (a twenty-four-stringed lute typical of the Andean southern highlands), whistle, and stomp their feet, the women sing. The sarawja, which translates to "we go, let's go, I go" in the native Aymara language, has been designated with National Cultural Heritage status.
In an effort to preserve their regional traditions, younger generations in Carumas participate in the Festival del Charango de Oro (Golden Charango), an annual competition held every Easter Sunday featuring sarawja music and dance, now in its seventeenth year. The Holy Week celebration is so great that even those who have moved to other cities feel the need to return. As a cultural tradition that continues and evolves, sarawja is deeply embedded in the social life in Carumas.
Deisi Rivadeneira Gámez is the director of the Moquegua Region for the Ministry of Culture in Peru and will be a presenter at the 2015 Smithsonian Folklife Festival program Perú: Pachamama.