Fieldwork Experiences: Preparing for the Festival in Basque Country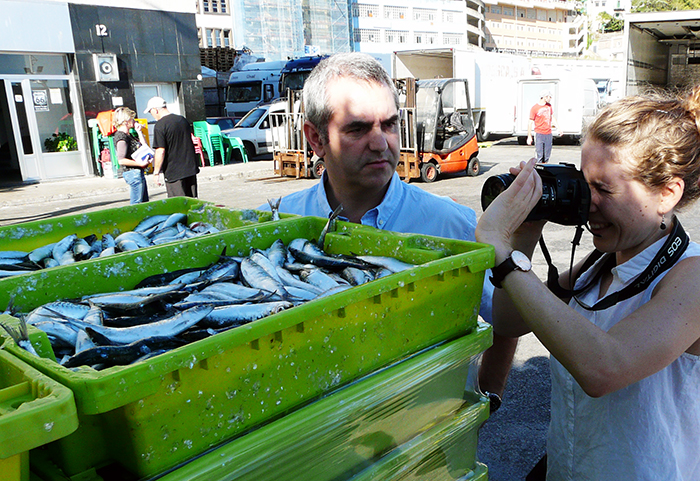 This month I returned from a fieldwork trip to Basque Country with co-curator Mary Linn to prepare for the 2016 Folklife Festival, and my head is filled with new knowledge and experiences of what it means to be Basque. However, I also gained insight to how we conduct fieldwork and how we explain our work to people who have never experienced the Festival.
Early in the research phase, we developed the overarching stories that we and our partners want to tell about the Basque culture. These stories or themes emerge through months of research, meetings, and travels, making the Festival a highly curated and education-oriented event—often very different from other outdoor festivals or fairs.
The Basque have sustained many aspects of their ancient culture—their language, for example—through centuries of invasions and suppression. Consequently, one theme in the Festival program will be resiliency: cultural continuity from ancient roots into the future. The Basque approach of preserving the old ways while constantly adapting and innovating has, in several cases, placed them at the forefront of marine ecology, agriculture, and industrial development. Innovation and forward-thinking will be another theme.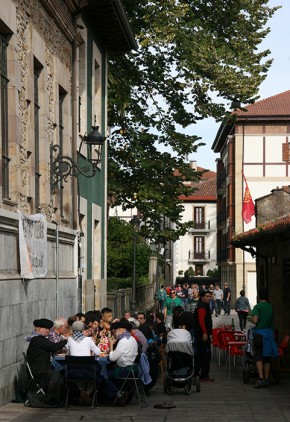 Another through line and common trait among the Basque is dynamic and vibrant community-building. From industrial cooperatives to the gastronomical societies, called txokos, the Basque come together and embrace the concept of auzolan: working together for the good of the community. The bond even stretches across borders. The population of Basque diaspora around the world is considered the "eighth state," after the seven that make up the motherland in Northern Spain and Southern France.
At the Festival, visitors enter from different entryways, creating unique experiences. So many stories are interwoven, swaying back and forth between past and present, with no definite chronology. While museums typically showcase artifacts and illuminate historic events, the Festival celebrates living people and traditions, with the goal of sharing the numerous ways to keep cultures alive.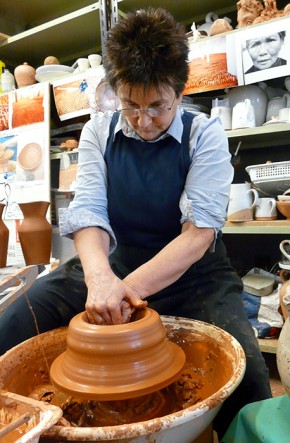 In order to do this, we meet with artists and craftspeople, musicians and engineers, cooks and many more who communicate these stories through their everyday life, work, and celebrations. For example, we met a potter who, through her art, tells the story of the industrial revolution in Basque Country. Did you know that "traditional" Basque pottery is not native to the region? As a result of tin trade with England, artists began using tin dioxide to create a white enamel glaze that is now considered the traditional style.
We also met professional rowers who compete in trainerus, boats developed and modernized from the old wooden fishing boats. These boats, used only in Basque Country, are continuously improved by engineers with carbon fibers and sensors systems. We learned about traditional cooking, how a "simple" three-ingredient dish called pil pil, dating back to the First Carlist War in the late 1830s, is a ubiquitous test in today's prestigious chef competitions. In an urban gallery we met three young women who bring Basque language into focus by hosting lectures and discussions about the exhibitions in Basque.
All the people we met are consciously working with cultural continuity and innovation. They are actively engaged in the Basque community, and their practices, knowledge, and memories are facts of an enduring and living Basque culture. By the end of June when the 2016 Folklife Festival opens on the National Mall, our fieldwork will culminate in participants sharing stories and showing skills that keep the world diverse and rich in knowledge. This is what I am excited to show next summer and for many Festivals to come.
Anne Sandager Pedersen is a projects assistant at the Center for Folklife and Cultural Heritage.