What Are You Doing This Halloween?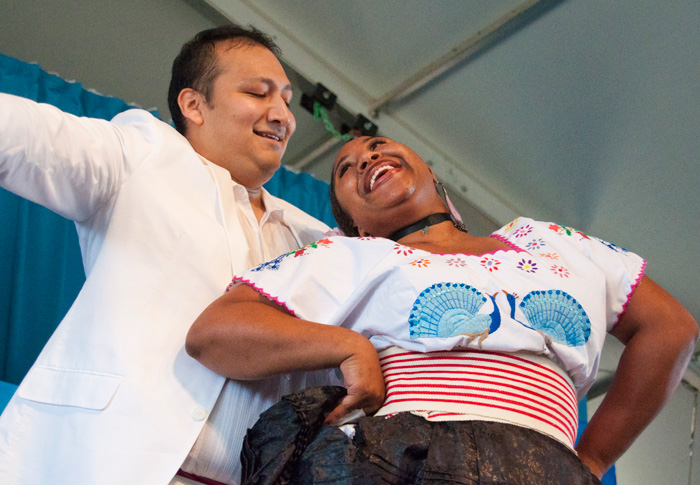 While Americans are dressing in costumes and going from house to house asking for candy on October 31, Peruvians will be celebrating their country's criolla (creole) culture. Ever since President Manuel Prado y Ugarteche's official declaration in 1944, residents of the South American country have marked Día de la Canción Criolla (Day of Creole Music) on their calendars. This annual celebration honors the mixture of European, African, and Andean influences that came together to create the modern culture of Lima and the rest of coastal Peru, home to half of the country's population.
Just what is canción criolla? Criolla music has at its heart in colonial Spanish musical styles, overlaid with African influences and Andean instruments. From the bluesy landó and more celebratory festejo, which show stronger Afro-Peruvian influence, to the cheerful zamacueca, with a stronger Andean flair (especially in the north), and the tondero, stylized after cockfighting by Hispano-Romani settlers, there is creole music for everyone. There are even criolla versions of the waltz (vals) and polka (polca) in the mix. Despite their differences, all criolla music styles share instruments like the guitar and the Afro-Peruvian drum known as the cajón.
Many of these styles, with the notable exception of the popular marinera, were not widely performed until the 1940s and '50s, when music experts uncovered styles obscured by racism and discrimination dating back to seventeenth century colonial Peru. With a new, more inclusive idea of what it meant to be Peruvian and part of the criolla culture, these styles expanded in popularity, with cities and neighborhoods hosting competitions and adding their own local touches to the music. Despite the power of the international music scene, criolla music continues to be popular and commonly played today.
This playlist of Smithsonian Folkways songs includes seven criolla songs: five marinera, one tondera, and one vals. For further recommended listening, you can search online for Eva Ayllón and Arturo "Zambo" Cavero, who are recognized around the world as experts in música criolla, plus Los Murochucos and Perú Negro. Once you're done, maybe you'll have something new to do on October 31 this year.
For those interested and unable to fly to Peru at the end of the month, check out this event in New York: El Día de la Cancion Criolla 2014 en NY. Not in New York? Tap into your local Peruvian community, restaurants, and organizations to see what they have planned for that night.
Paul Garr is an intern working on the Peru program for the 2015 Folklife Festival. He recently graduated from the Johns Hopkins School of Advanced International Studies with a master's degree in international relations.