Try the Goat: Five Food Picks from Kenya

The Folklife Festival is a sensory overload. Craftsmen yell out to each other in multiple languages, musicians groove on all corners of the Mall, sound systems are tested, rainbow signs flutter high in the wind, and dust from the rumble of trucks and pedestrians suffuses everything with a sandy cloud.
Among the new arts and cultural experiences is a bewildering array of food—Kenyan nyama choma, Chinese mapo tofu, samosas, dumplings, milk tea, mahamri, masala chips, lemonade, limeade, four kinds of beer, five fruits, and two smoothies. Tackling all of it in one day would require an iron stomach, but trying more than one is heartily recommended. Here are five favorites from Kenya, courtesy of the Smithsonian Festival staff, to get you started.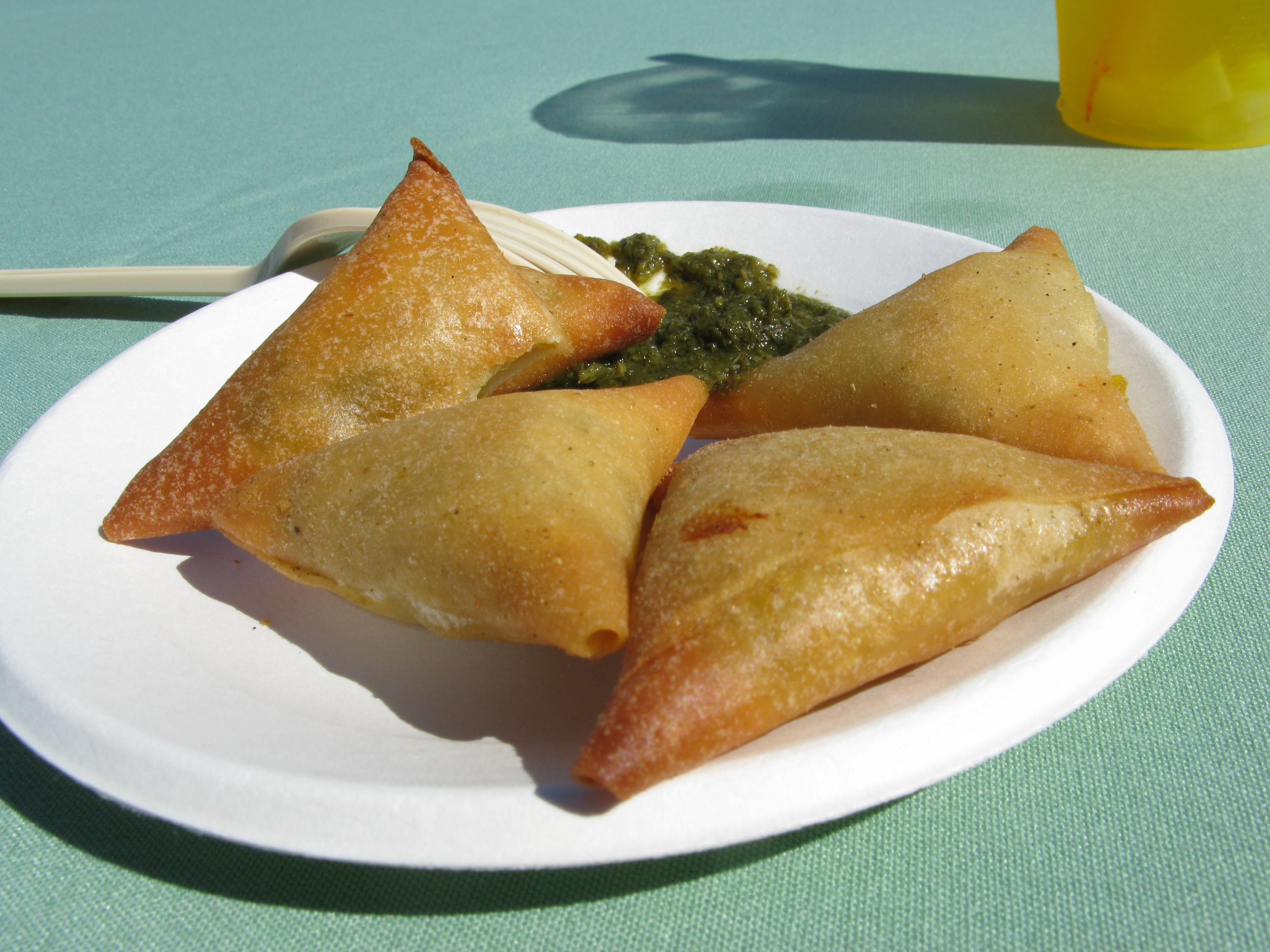 1. Samosas
A majority of staff members and interns had never tried Kenyan food before this year's festival preparations. Maria Russell, lead volunteer for China's Family Activities tent, tried the samosas to compare them with different versions of the Indian specialty she'd had in other places, like England. The smaller, lighter Kenyan version got high marks even though it used a softer potato filling than others and had a pastry wrapper "more like a spring roll," according to intern Rose Underhill. That delicacy comes from Indian influence on the coast of Kenya and appears in the Spice Routes Café tent with other coastal dishes.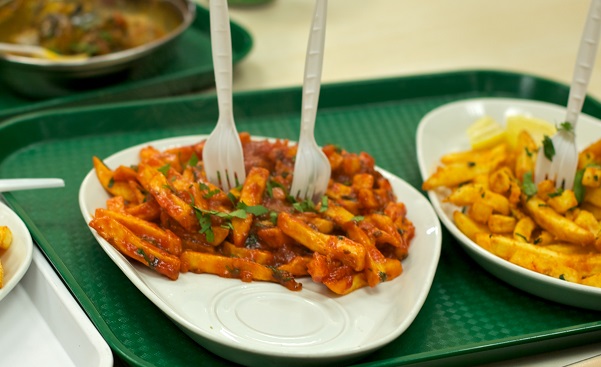 2. Chips Masala
Russell also tried what on first inspection looks like a pile of heavily sauced French fries: chips masala, also from Spice Routes Café. She was "dubious" at first of the fried potatoes covered in ginger, garlic, tomatoes, and chili, but liked the sweetness that is a frequent balance for spice in Kenyan cooking.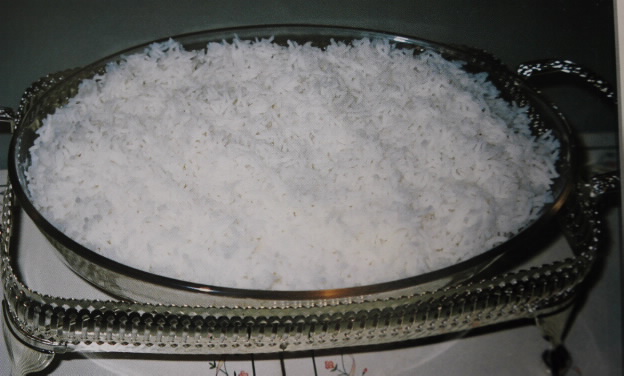 3. Coconut Rice
A sweet-smelling Kenyan specialty made with coconut milk, coconut rice can be paired with any curry, such as Spice Routes Café's chicken curry, which intern Katie Joy Fernandez recommended as "filling, but good." For the vegetarian set, sautéed lentils (wali wa nazi na dengu) on coconut rice is "nice, fresh, [and] not too spicy," Underhill said.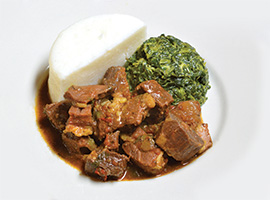 4. Goat stew
My usual mode of operating for picking food from a new cuisine is What have I never eaten before in my life? I'll have a bowl of that. So I ended up at Choma Grill with a heavily laden cardboard container of ugali cornmeal mash, coconut-scented spinach, and tender chunks of fragrant, slow-cooked goat. It wasn't like beef. It was almost like venison. It came with a few fragments of bone and a small lake of gravy that the ugali soaked up like a dream, and is a good choice even on a hot day.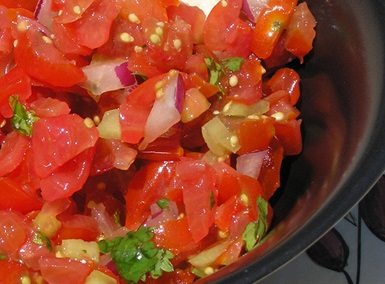 5. Kachumbari
Audio documentation specialist Dave Walker enjoyed his slow-roasted beef, but he was more stoked about "this salsa stuff" tucked in beside it. With tomatoes, cilantro, and onion, kachumbari resembles the Mexican pico de gallo and is a standard accompaniment for many Kenyan meat dishes. It's also simpler to make than a delicate curry or spiced goat—Swahili Village, the D.C.-area restaurant behind Choma Grill, even features a recipe on its blog Village Talk.
As delicious as the Kenyan food was, some staff members were more excited for other vendors that hadn't yet opened as of Tuesday. Interns Emma Lewis and Raena Holt were intrigued by the Arabbers, fresh fruit vendors who will be on the National Mall practicing a centuries-old art of singing to advertise their wares. The distinct musical calls that define Arabbers are now used only by a handful of sellers in Baltimore, but they've been a Festival staple since 1972. The Diggs family carries on the tradition this year with watermelon, grapes, pineapple, mangoes, and cherries.
After a culinary tour of Kenya, you can explore the offerings in China's Chi Fan Le! (Let's Eat!) pavilion, compare Tsingtao Lager and Tusker Beer, or cool off with a mango smoothie from a beverage vendor. Just be sure to come hungry!
Meg Boeni is a media intern for the Center for Folklife and Cultural Heritage who studies Journalism and Spanish at Boston University. She recently discovered she likes stewed goat better than fried alligator.