Traditions Today: China at the Folklife Festival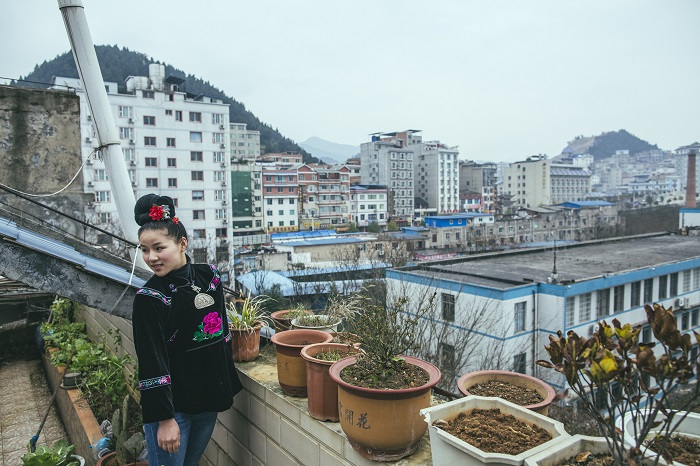 China has experienced unprecedented economic growth in recent years, resulting in the rapid transformation of its urban landscapes and the migration of millions of citizens to make their livelihoods in new and different environments. Within this period of dislocation and change, people continue their traditional practices in order to remember and connect to their ancestral past.
Several groups showcased in this year's China: Tradition and the Art of Living program not only actively preserve centuries-old customs but also present contemporary interpretations and innovations. Artists such as the Ih Tsetsn music ensemble, embroiderers and craftspeople from Dimen village, and patchwork embroiderer Jin Yuanshan will present traditional arts that draw from the culture of some of China's officially recognized ethnic minorities, while The Shanghai Restoration Project mixes Eastern and Western influences in its music.
The seven members of the Beijing-based Ih Tsetsn Ensemble are originally from Inner Mongolia. The band combines khoomei throat-singing and long song—forms of Mongolian music traditionally performed while herding animals—with other musical genres that have inspired them, including styles from other countries. In their music, you will hear echoes from history as well as sounds relevant to today's global cultural interaction. They have performed internationally in Belgium, Italy, Japan, Sweden, the United Kingdom, and beyond.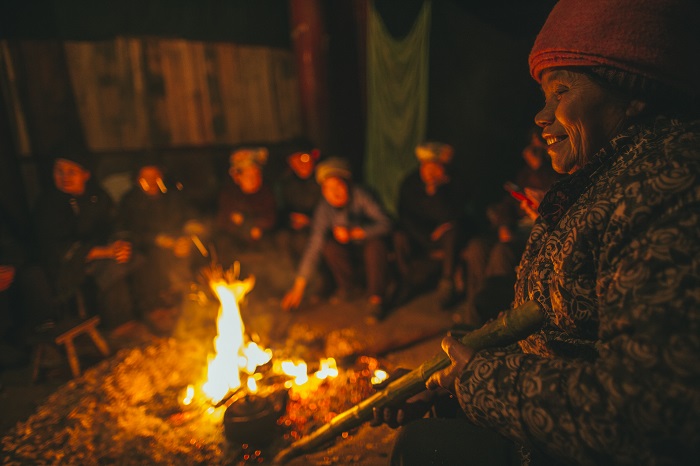 The Dong community from Dimen village in southwestern China's Guizhou Province is actively involved in safeguarding its traditional material and performing arts—including architecture, textiles, and polyphonic singing.
Through their work with the Dimen Dong Cultural Eco-Museum, community members are ensuring the longevity of cultural traditions through educational programs, such as singing masters and village elders teaching Dong children their songs and heritage. They are also collaborating internationally with clothing and graphic designers such as Angel Chang (based in Paris) to develop new products and audiences for their craftsmanship.
The Shanghai Restoration Project is produced by Emmy-winning artist Dave Liang, who takes his inspiration from Shanghai jazz bands of the 1930s. The group performs original songs in both English and Chinese, combining Chinese instruments with electronic keyboards and rapping. Recently, they have also applied their music toward community development and cultural recovery; their album Afterquake was a collaborative effort with American banjo player Abigail Washburn and nonprofit Sichuan Quake Relief to raise awareness for those affected by the May 2008 earthquakes in Sichuan, China.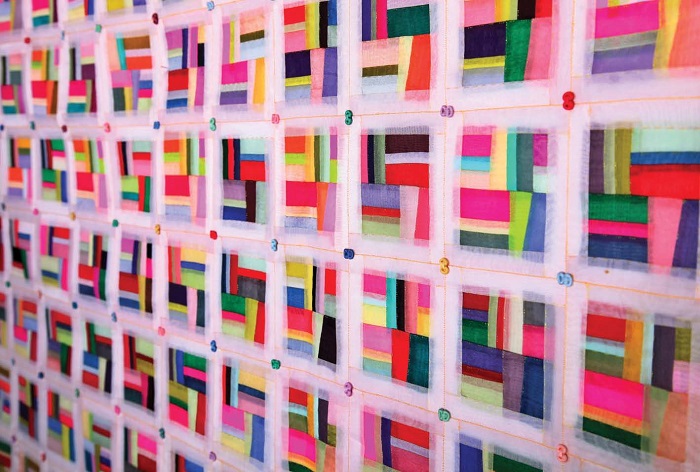 Jin Yuanshan is an award-winning artist from Harbin in Heilongjiang Province who specializes in patchwork and quilting. Although ethnically Korean, she likes to emphasize her dual identity.
"Every time I take part in important events overseas, I always wear a cheongsam because I want to tell everybody I am Chinese," Jin told the China Daily newspaper. "But in China, I would like to choose traditional Korean-style clothes because I am ethnic Korean."
Jin says that her patchwork designs are influenced not only by her Korean heritage, but also by the traditional needlework of other Chinese ethnic minority groups she has researched. Her designs have been featured in patchwork exhibitions held in Japan, South Korea, and the United States.
With its variety of traditional and innovative artists, the China program at the 2014 Smithsonian Folklife Festival highlights the value of individual creativity and identity, and the ways in which they intersect with cultural heritage and community. The culture bearers featured in this program draw from the past, but face the future with the energy to keep their traditions vital and relevant today.
The 2014 Smithsonian Folklife Festival will take place from June 25 to 29 and July 2 to 6. See these musicians and artists and many more from China and Kenya perform on the National Mall in Washington, D.C.