Recipe: Welsh Cakes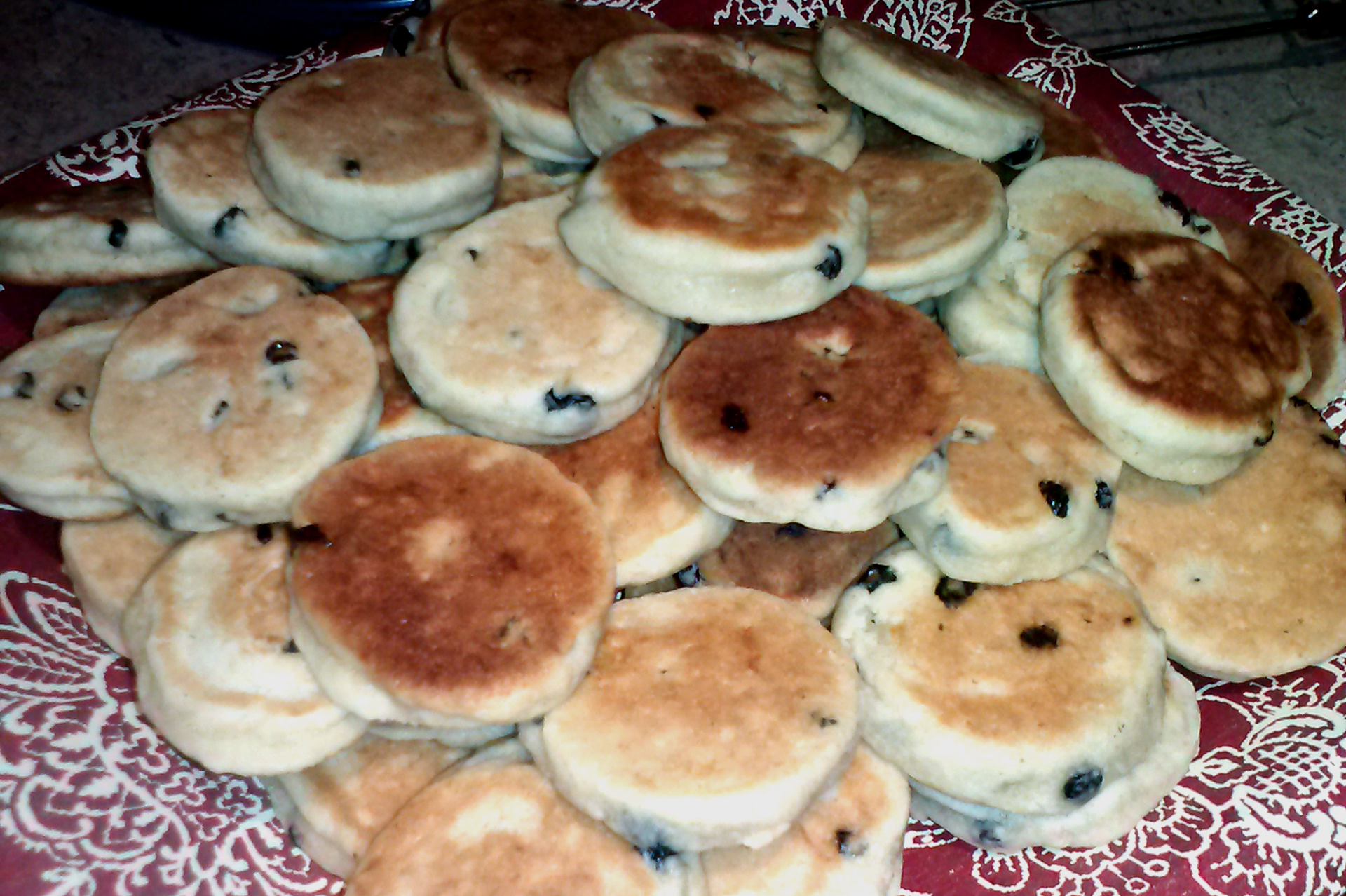 March 1 is St. David's Day, which is celebrated in Wales with daffodils, children dressed in a version of what is considered the national costume of Wales, and, of course, Welsh cakes.
Welsh cakes, truth be told, are a staple year-round in Wales. You can buy them in tea shops, bakeries, markets, and grocery stores, but the best are homemade—and the really best are right off the griddle.
Mary's Welsh Cake Recipe
Ingredients
2 sticks good margarine (or butter)
1 cup sugar
3 eggs
½ tsp or less vanilla
3 cups of flour
¾ tsp of nutmeg and cinnamon (or spice mix of your choice)
1 heaping tsp baking powder
salt (optional–leave out if using salted butter or margarine)
1 cup currants
Preparation

Cream together margarine and sugar, then beat in eggs and vanilla.
Add flour, spices, baking powder, salt, and currants.
Chill in covered bowl overnight.
Make into small balls, 1 or 1 ½ inch and flatten.
Cook like pancakes at 325 degrees on an electric griddle, six to eight minutes on either side or until medium brown.
Sprinkle with cinnamon sugar if desired and serve immediately while still warm.
Betty Belanus is a curator and education specialist at the Center for Folklife and Cultural Heritage. She lived in Cardiff, Wales, in 2007 in preparation for curating the 2009 Folklife Festival program Wales Smithsonian Cymru.