People and Landscapes: Kenya at the Folklife Festival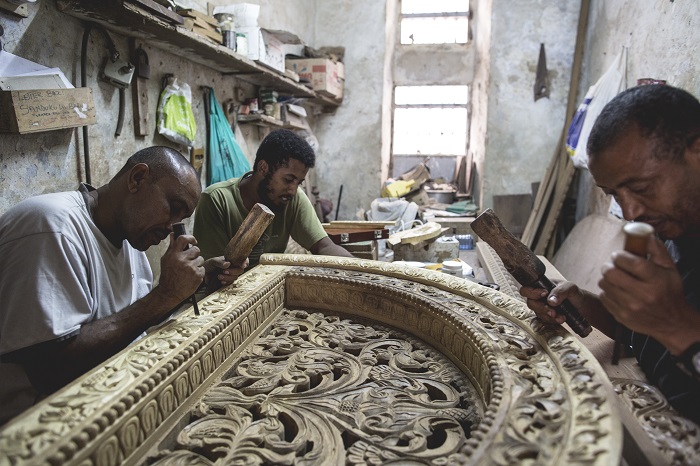 As preparations for the 2014 Folklife Festival begin, participants from all over Kenya are getting ready to make the journey to Washington, D.C., to share their rich culture and national heritage.
The Kenya: Mambo Poa program will provide an opportunity for the public to learn about human origins, adornment arts such as henna and braiding, and living and working with wildlife directly from the rangers who experience it daily. Festival visitors will also be able to run with Olympians, dig for fossils, dance to the rhythmic sound of Kenyan music, and interact with various artisans working with beads, wood, clay, stone, and even food!
This dynamic and vibrant culture is directly influenced by Kenya's diverse landscapes of golden savannahs, snow-capped mountains, vast deserts, and the glittering coast. Individuals will be representing how communities interact with their unique landscapes and backgrounds, whether they are from urban, pastoral, or coastal communities.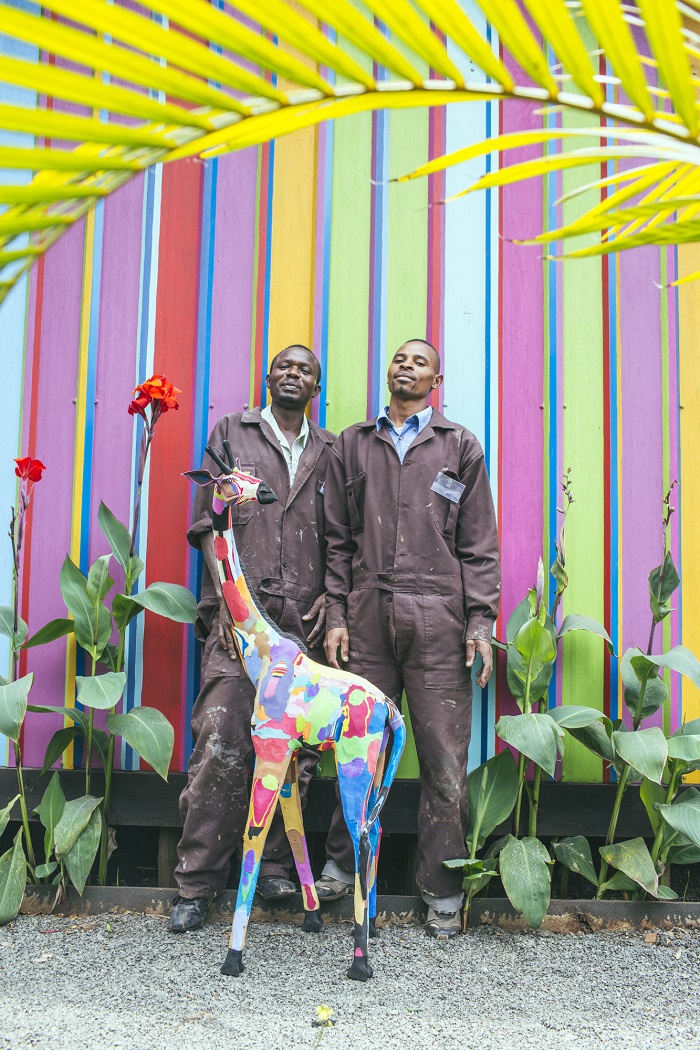 Harmony and Sustainability
The craftsmen of Ocean Sole are creative and resourceful sculptors who transform flip-flops washed up upon their shores into beautiful sculptures bursting with color. Not only do they create these amazing pieces of art from refuse, they also donate a portion of the proceeds from sales to the Ocean Sole Foundation, which encourages marine conservation awareness, recycling, and sustainability.
Farther inland in the semi-arid grassland, a few artists are also using waste materials to make masterpieces. Kitengela Glass has been described as a "magical oasis" bathed in the glow of sunlight through the pieces of glass adorning structures, sculptures, mosaic pathways, jewelry, and home ware.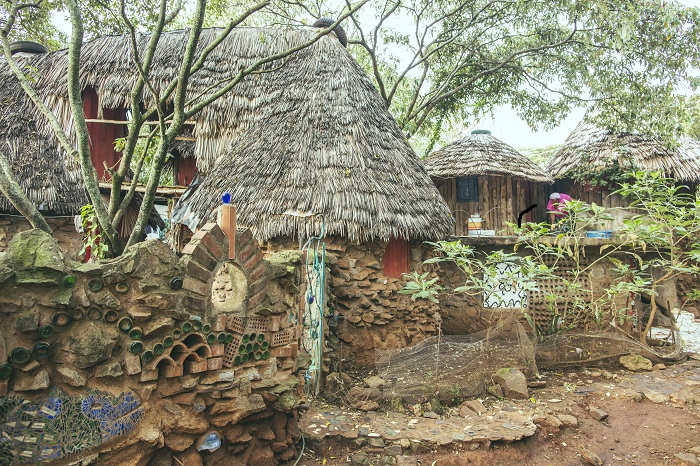 Individuals from Kitengela use recycled glass, scrap metal, and wastepaper to construct their works. Nothing is wasted, and even the smallest shards are reused in sun-catchers, mosaics, or melted into spun beads.
Saving the environment does not only require us to reuse and recycle, but to protect the animals and landscapes as well. Lake Victoria is the largest lake in Africa and is surrounded by Kenya, Uganda, and Tanzania.
Despite its large size, people are concerned about environmental issues such as the growth of an invasive hyacinth species that depletes the water of oxygen and raises toxicity levels for both fish and people. Basket weavers from Zingira Nyanza Community Crafts near Lake Victoria have begun using fibers from the water hyacinth to create their baskets. They also coordinate the efforts of local artisans from all tribes living in the Kisumu area to produce recycled and locally sourced handicraft products. In this way, they are making a difference, both in the environment and their communities.
The unique exchange between craftsmanship and the landscape is tangible in the physical manifestation of Kenyan art. Potters create functional works of art from clay and soil, woodcarvers produce ornate doorways from ordinary slabs of wood, and stone carvers reveal life out of a single block of stone. These objects may have functional and economic values, but it is the cultural worth that makes them priceless.
During the 2014 Folklife Festival, craftspeople from multiple communities will come together on the National Mall to jointly show the beauty of Kenya and its people in their landscape, craft, and cultural diversity. Make sure to experience the colorful glow of Kitengela Glass and the variety of art pieces made by Kenyan artisans through their innovative use of natural materials.
Kelsey Heublein spent this past spring as a web production intern with the Smithsonian Center for Folklife and Cultural Heritage. She is a graduating senior at the University of California, Santa Barbara, where she specializes in cultural anthropology.