Nihao! Welcome to the China Program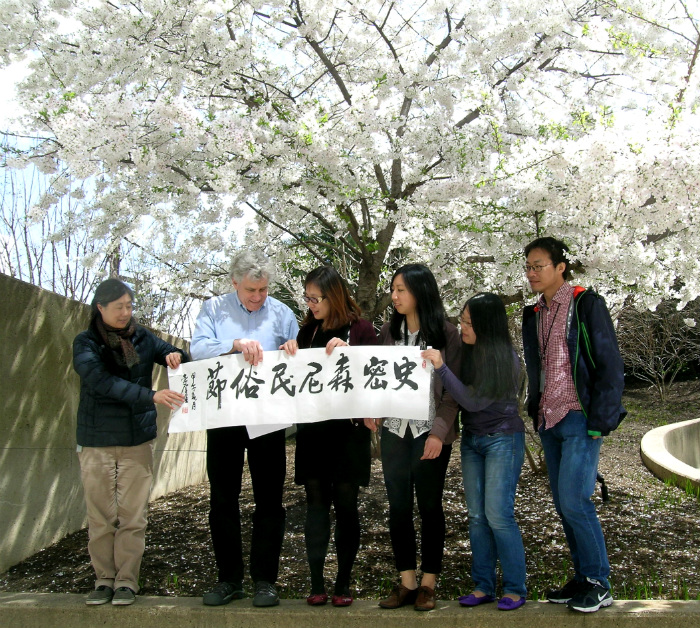 Nihao! (Hello!) I am Jing Li, the program coordinator for China: Tradition and the Art of Living, which will be presented at the 2014 Smithsonian Folklife Festival.
I grew up in Beijing in a neighborhood on the West Third Ring Road. Twenty-five years ago, this area was characterized by vegetable gardens and dirt roads. Since the city has expanded so quickly, this once rural third ring is now considered the center of the city—and it has become a very popular urban residential community known for its good schools and relatively "central" location.
My first encounter with the Center for Folklife and Cultural Heritage was in 2008, when I interned at Smithsonian Folkways Recordings after finishing graduate school at Ohio University with an M.A. in media arts and studies. Preserving and presenting traditional arts in action had always been a strong passion of mine, but I had only a blurry image of what this might involve until I observed how each and every person in this office was working from individual angles toward one common goal.
The Festival, the recordings, the publications, the conferences, the media outlets, and so on are just a few examples of the activities that contribute toward the goal of supporting the understanding and sustainability of diverse traditional cultures. From then on, I always hoped that China would be featured at the Smithsonian Folklife Festival one day and that I would be working on it. Here I am.
Before joining the Festival team last fall, I had been working in the performing arts industry in China. Specifically, I was involved in presenting Chinese arts to the West and adopting Western models to Chinese performing arts productions. You might have heard of some of the shows I worked on, like the musicals Mamma Mia! and Cats.
Since we were the first to produce Western musical theater in the Chinese language, we were establishing theater industry standards as well. The experience of working with people in different areas of performing arts production and helping to establish a new industry greatly helped me to understand both the big picture and practical details of an arts project. I also learned a great deal about China.
China is a complex and diverse nation. It's a country that also evokes strong stereotypical images in the world, which pose challenges and opportunities for this Festival program. How do we tell stories that introduce the audience to some of the most fundamental concepts in Chinese culture? How can we present and make sense of something so intangible and fast-changing as culture itself? How can we address traditional culture and arts in a way that is relevant to contemporary society?
These have been the questions we ask ourselves. By considering these questions and doing research for the Festival program, I myself am able to learn more about Chinese communities, their diverse cultures, and the challenges they face. And with the wonderful team we have here, I am confident that we will be able to present Chinese culture in a way with depth and complexity, including both personal stories and shared traditions.
Program coordinator Jing Li invites everyone to experience what it means to be Chinese at the Folklife Festival this summer, from June 25 to 29 and July 2 to 6 on the National Mall.