Keeping Our Words Alive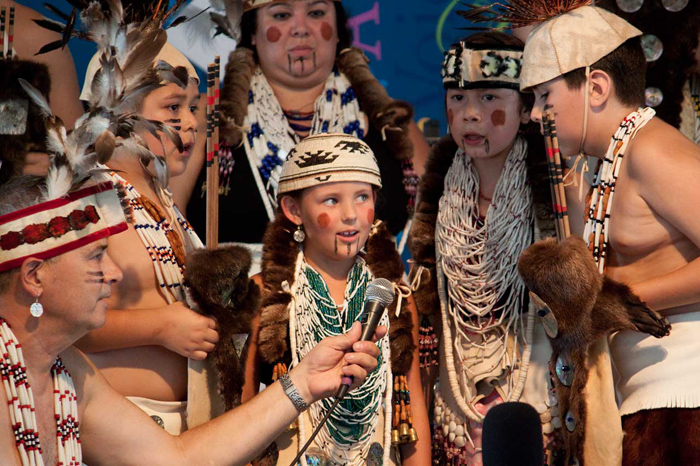 Editor's note: International Mother Language Day, established by UNESCO in 1999, is celebrated annually on February 21 to promote cultural diversity through language. In honor of this day, we asked Confederated Tribes of Siletz Indians council member and 2013 Folklife Festival participant Bud Lane to share the importance of sustaining and reviving language traditions.
For a lot of people who read these words, it may be a bit difficult to understand the real plight of endangered languages around the world. It is a complex and convoluted story. It brings into focus events and things that make us uncomfortable, like colonialism and racism.
Around the world, changes affecting smaller groups and cultures happened in many different ways. For most tribal cultures in the United States, it was a pattern of removal and relocation, reservations and boarding schools, or some combination of these policies. I come from the Siletz Reservation in western Oregon, where all of these policies were applied.
With each major upheaval, our traditional ways, including our languages, were impacted. Over a few generations we saw the pool of speakers shrink ever smaller. Many tribal groups in the United States have taken steps to do what they can to reverse that trend, and today there are great strides being made in preserving and expanding tribal languages.
Our language is one our most precious possessions. If your language was almost lost, what would you give to get it back? Try to imagine the loss of the ceremony, the healing, and the medicines. Our songs and dances, our foods. It is unimaginable, but it can happen and does happen every day. When a language is gone, all of the traditional wisdom and knowledge contained in it is also gone.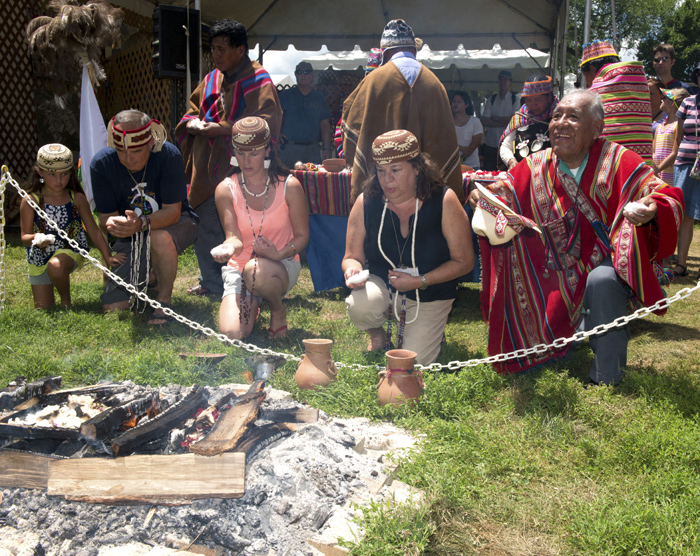 In July 2013, I was lucky enough, along with other members of my tribe, the Confederated Tribes of Siletz Indians, to participate in One World, Many Voices: Endangered Languages and Cultural Heritage, a component of the Smithsonian Folklife Festival, held on the National Mall in Washington, D.C.
There were many groups from around the world: the Koro from India, the Kallawaya from Bolivia, a delegation from Hawaii, to name a few. We were able to present our peoples' traditions through our living cultures. Some shared through song and dance, others through carving, basketry, and games. We were able to share our language and traditions with the public each day, but we were also able to connect and share with the other participant groups.
I get asked to participate in different cultural events from time to time, and I always ask myself, will doing this benefit our culture and language? Can it be done in a way that allows us to share those things precious to us, but still allow us to protect and even restrict parts that are most sacred to us? When working with the Smithsonian Folklife Festival staff, the answer to both of those questions was yes. Their efforts to assist participants in revealing the real story behind each group's work to keep their language and culture alive were just phenomenal.
It is my sincere hope that the good will and understanding that emanated from One World, Many Voices will continue. The first step in solving any problem is simply being aware that it exists. Many individuals who came by our tent were stunned to hear about the severe decline and subsequent revival of our language.
Each individual language is a different view of the world. Our term for the earth is nvn-nvst-'an. It means "for you, it is made." That is just simply how Siletz people view our land. To curator Marjorie Hunt and coordinator Arlene Reiniger, the rest of the Folklife Festival crew, and the Smithsonian for making One World, Many Voices possible, shu' nuu-xwaa nin-la— "good for us you have done."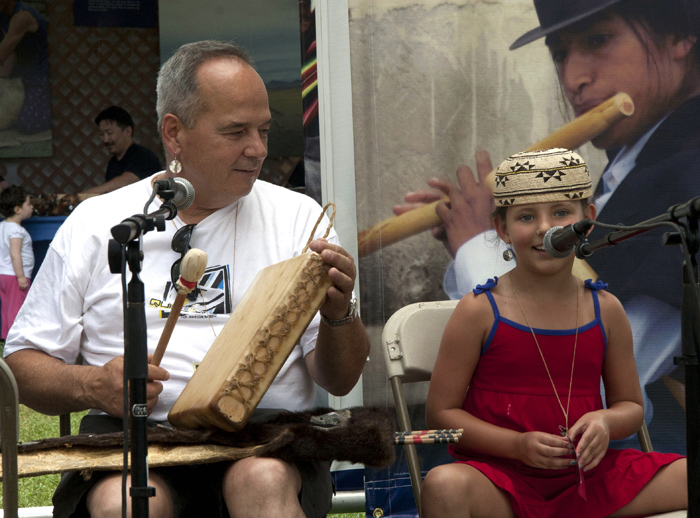 Alfred "Bud" Lane III is the language and traditional arts instructor and member of the Tribal Council for the Confederated Tribes of Siletz Indians in Oregon. Bud Lane worked closely with the One World, Many Voices program team to coordinate the Siletz participation in the 2013 Smithsonian Folklife Festival.