Home for the Spring Festival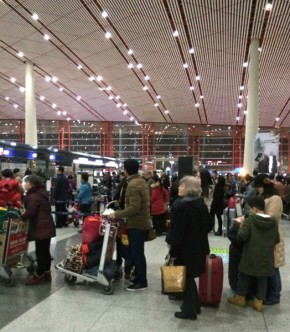 As the most important traditional Chinese holiday, Spring Festival is the biggest time for family reunions. People living away from home make the journey back, which leaves schools and companies empty and sets off the busiest transportation season. The Spring Festival celebrations normally start on the Chinese New Year's Eve. Families stay up watching the annual National Spring Festival Gala until midnight and count down for the New Year. In the past, the celebrations would not conclude until the Lantern Festival on the fifteenth day of the first month.
My hometown is a seaside city called Qingdao in Shandong Province. Shandong is the birthplace of Confucianism, and people in Shandong are famous for taking traditional customs very seriously. My family is no exception. Spring Festival is a big deal in my family, and Grandpa always started preparation weeks before New Year's Eve. When he passed away three years ago, Grandma decided not to celebrate the next two Spring Festivals in memory of Grandpa. This year's celebration is a fresh new start for my family, and I cannot think of a better way to support them than by flying back home to join them.
It is the Chinese tradition to paste festive decorations on walls, windows, closet doors, and doorposts around houses to create a cheerful atmosphere. Mom and I went to a festival market and got a lot of cute paper-cuts, couplets, Fu (福) characters, lanterns, and Chinese knottings. On New Year's Eve, Dad and I put all these up around our house.
Click on images to enlarge and view captions.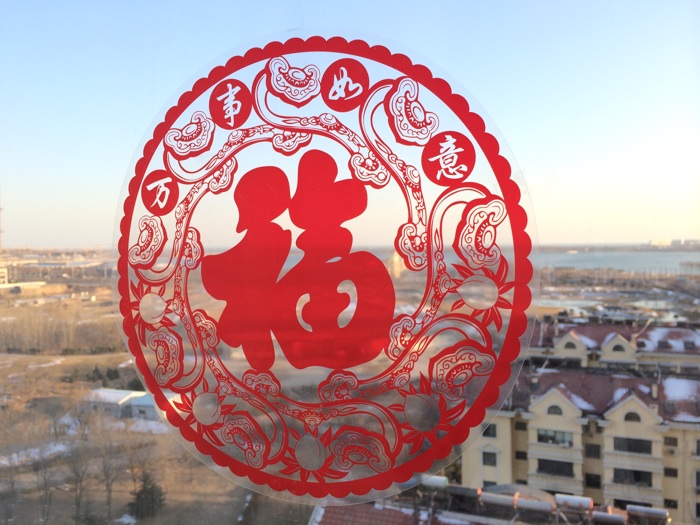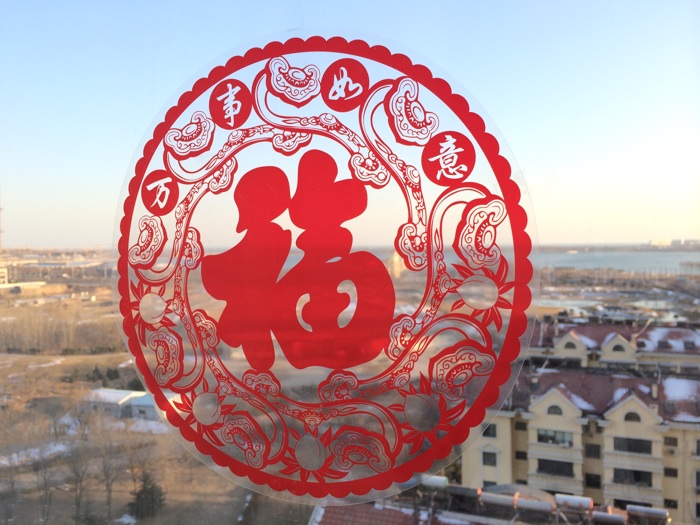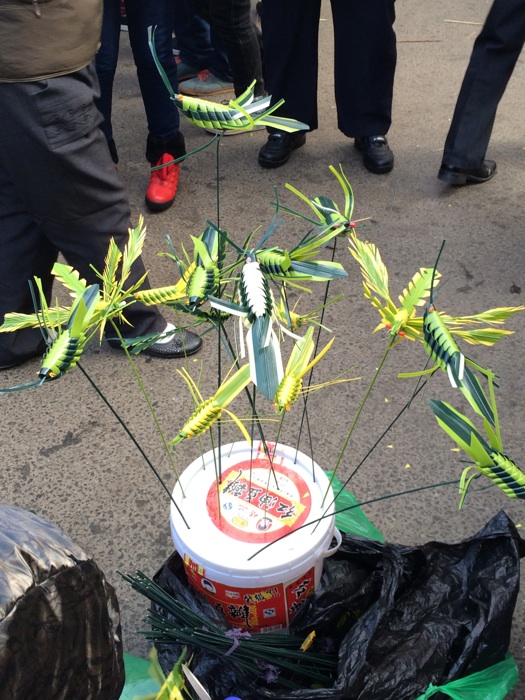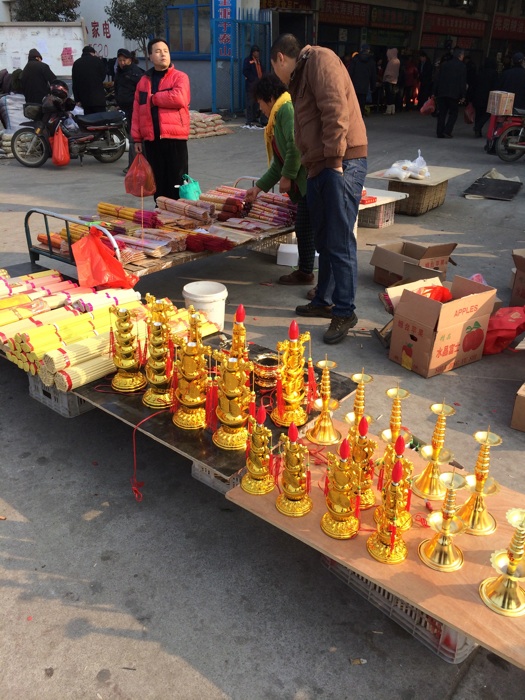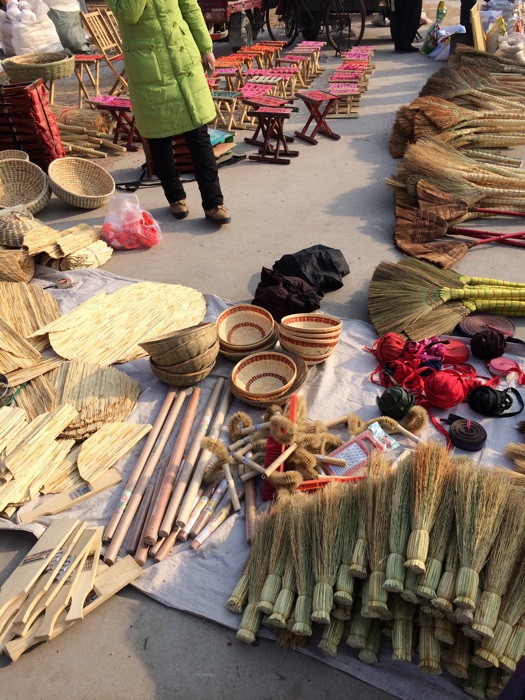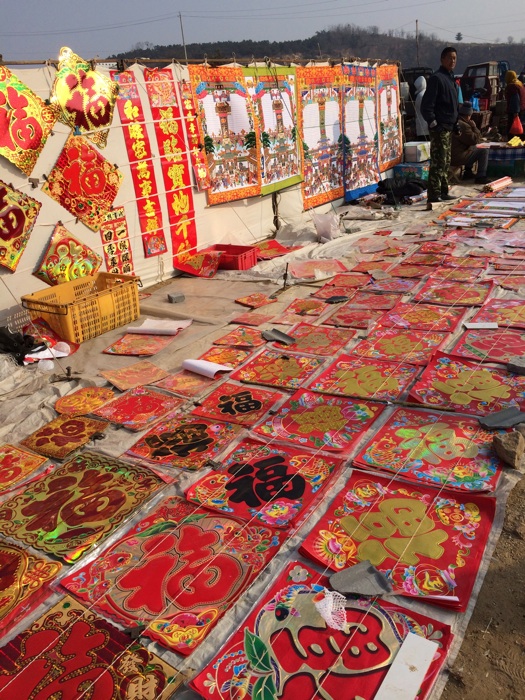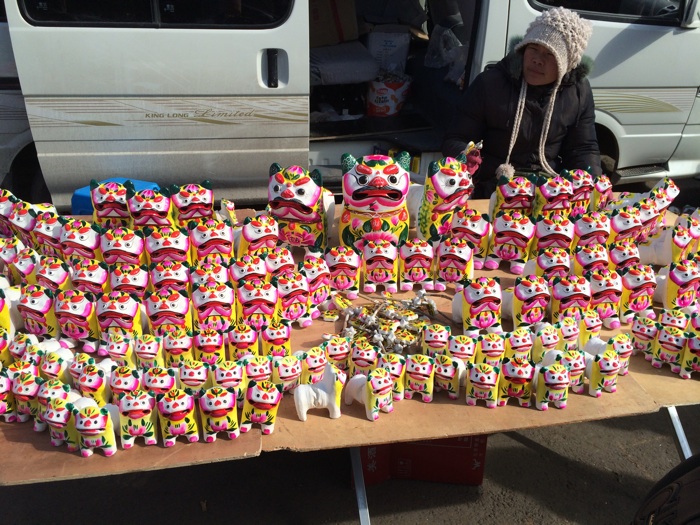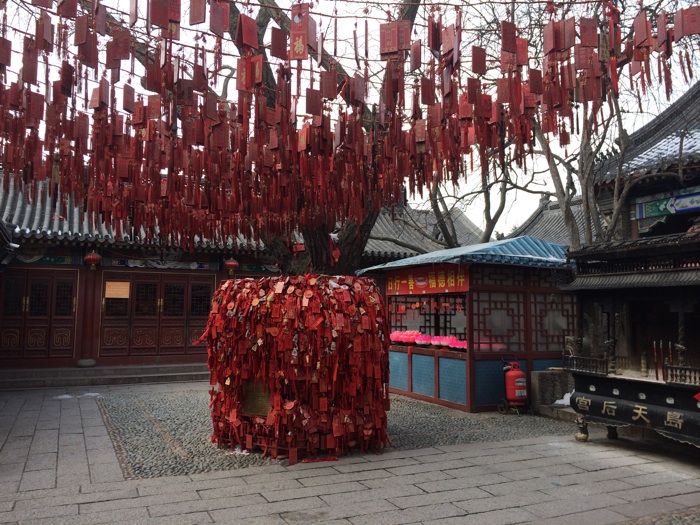 Dinner on the eve of Chinese New Year is not only diverse, but culturally exquisite. There has to be a dish of chicken because the Chinese word for "chicken" (鸡) is a homonym for "lucky" (吉); a dish of fish because "fish" (鱼) sounds like "abundance" (余); and of course, dumplings.
Although dumplings are not exclusively for the Spring Festival anymore, the dumplings made for the New Year's Eve are special. The stuffing is always Chinese cabbage and pork. This is because the pronunciation of "Chinese cabbage" (白菜) and "pork" (猪肉) both have a syllable that sounds like "everything" (诸事) in Chinese, and thus symbolize that the family will have enough of everything in the new year.
Grandma also put special things in the New Year's dumplings: a coin, a piece of rice cake, and a jujube. It is believed that whoever bites the dumpling with the coin will make a lot of money; the one who gets the rice cake will have a great career; and the one with the jujube will have a sweet love life in the new year.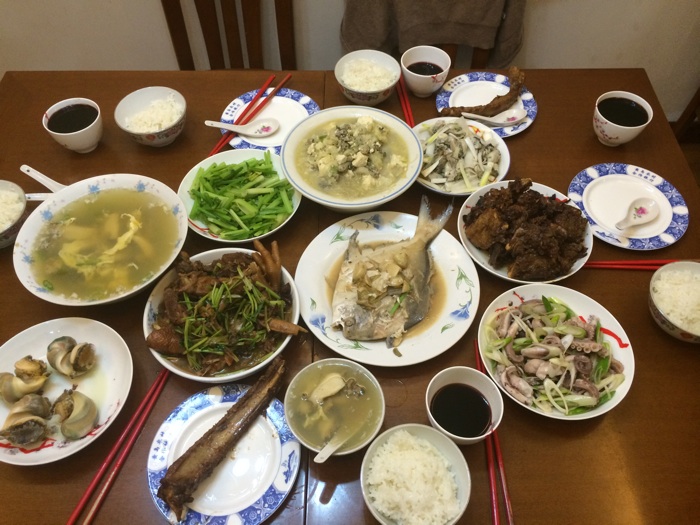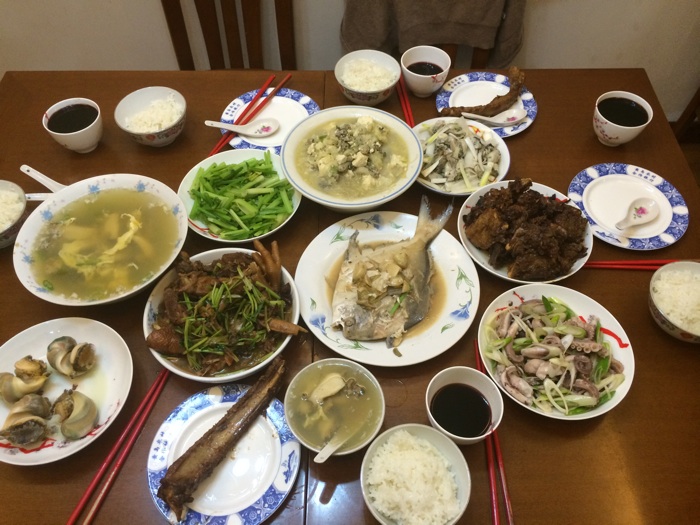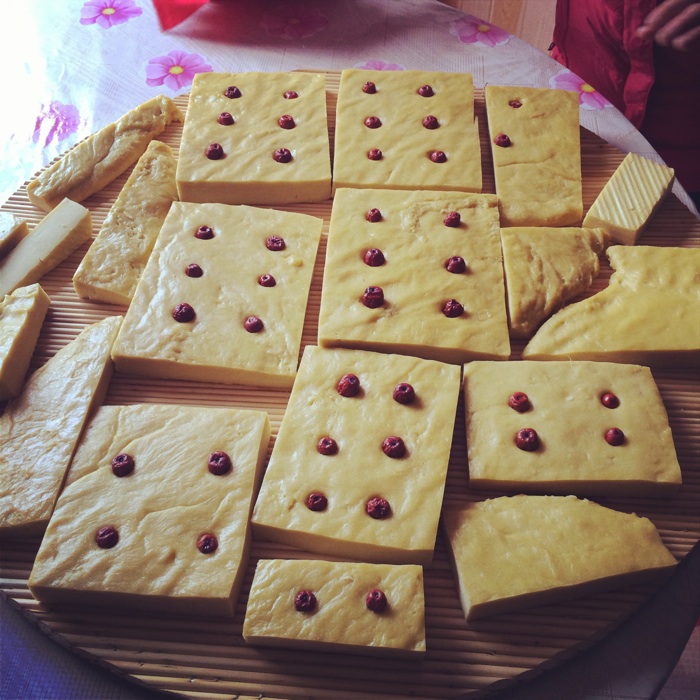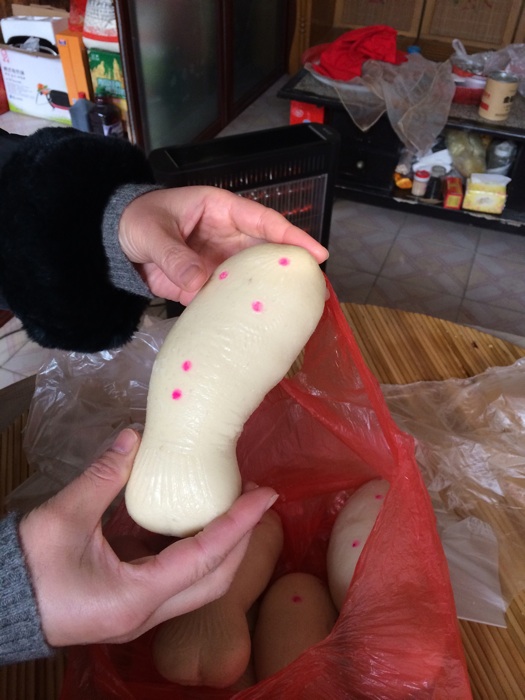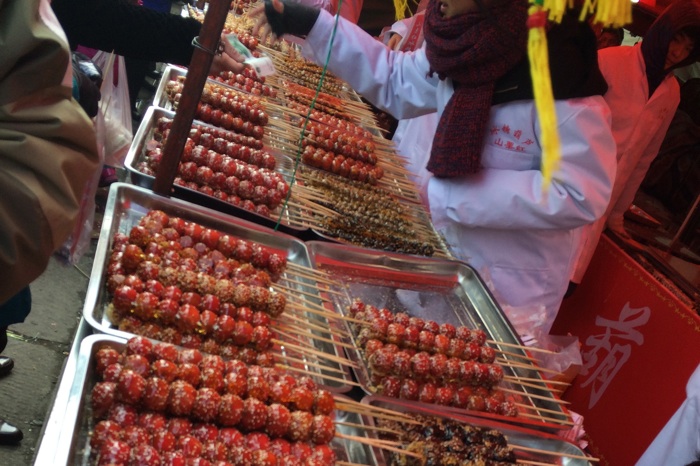 It has been four years since I celebrated the Spring Festival with my family. I have been to different festivals in different countries, but the Spring Festival is and will always be the one celebration that I most want to be a part of. It is a time when people put down what they do for a living to relax with family. It a time that reminds me that there is a place where I am welcome no matter what. It energizes me with a strong sense of support and gives me confidence as I chase my own dreams.
Dear friends, whether you celebrate the Spring Festival or not, I want to share my happiness with you and wish you a great New Year of the Horse!
Yifei Chen received her master's degree in public policy from Georgetown University. She is an intern in the Smithsonian Office of the Chief Information Officer. She is currently working on the Smithsonian in China Workshop.