Hair Braiding and Henna: Sharing Kenya's Adornment Arts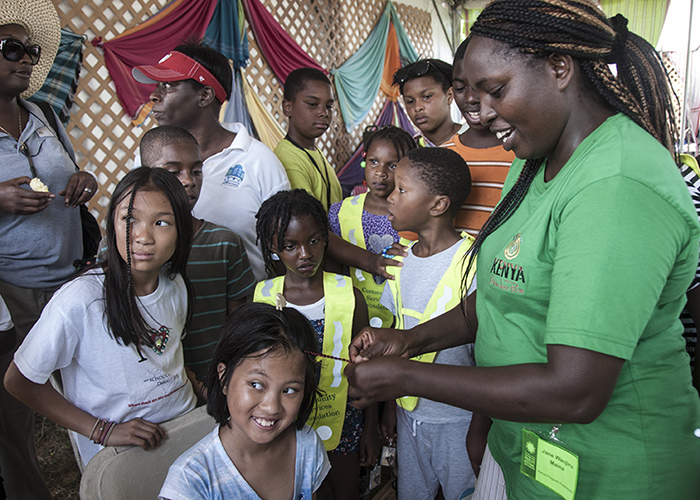 Under the simple white tent labeled "Adornment Arts" in the Kenya: Mambo Poa program area, three women concentrated intensely on their work. Unlike many of the other participants at the 2014 Smithsonian Folklife Festival, these Kenyan artists created their masterpieces using visitors' bodies as their canvases.
Farida Rashid Mohamed and Fatima Simba, henna artists from coastal Mombasa, painted intricate flower designs on arms and legs, while Jane Wanjiru, a hair braider from Nairobi, weaved synthetic and natural hair into elaborate styles.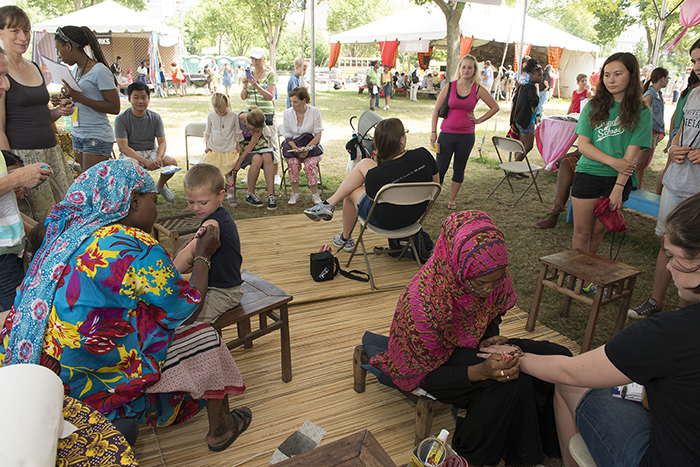 With over twenty years of experience, Farida is regarded as one of the best henna artists in Kenya, and she uses this talent to teach others. Fatima began learning henna from her at the age of seventeen. After six months of intense practice, Fatima was able to secure a job at Farida's Mombasa salon.
Henna is worn by women of all ages for special occasions, which gives the two artists a stream of customers that they create designs for daily. Farida said that seeing and meeting all the people who come to her for henna is what makes her happy.
Hair braiding is a particularly popular form of beautification in urban centers such as Nairobi. Jane became interested in braiding at a young age, entwining grass while playing outside. She continued to teach herself braiding techniques, and after college she channeled her passion into a career by opening a salon. She employs seven others to help her serve her large customer base, which includes both women and young men. Jane creates different designs based on the individual's request and personality.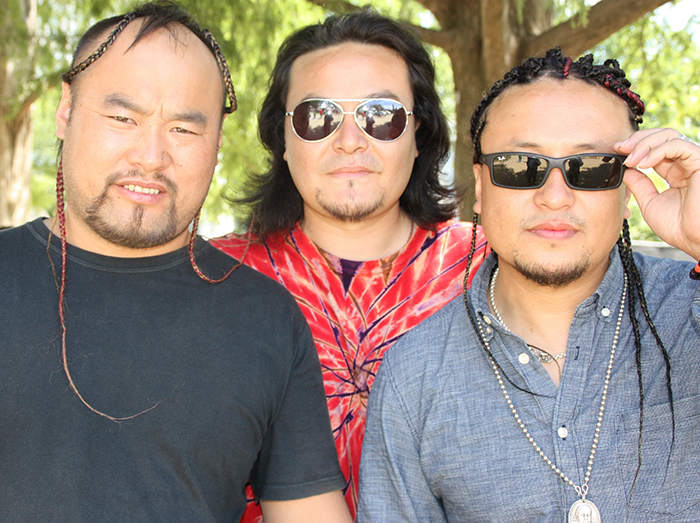 "There are as many braiding designs as there are human beings," she explained with a smile.
Body adornment continues to transform, with new generations learning the art and adding a unique twist. Participating in the Folklife Festival allowed the artists to share their practices with others, while gaining new insights.
Farida said that it was a great joy to see so many people interested in henna, and that it encouraged and motivated her. Jane had a similar sentiment, saying that having visitors admire her dedication to her life's work was a highlight of the experience that she would relay to her employees at home.
Practitioners use imagination to transform simple materials into beautiful works of art. Hundreds of Festival visitors experienced this firsthand by volunteering themselves as blank canvases. While the art that Farida, Fatimah, and Jane created at the Festival is only temporary, the memory of the experience will last a lifetime for visitors and participants alike.
Kendra Speak is a special events intern this summer at the Center for Folklife and Cultural Heritage. She will be a senior at The George Washington University, where she double majors in international affairs and geography with a concentration in contemporary cultures and societies.