Foodways Friday: Hong Kong Egg Tarts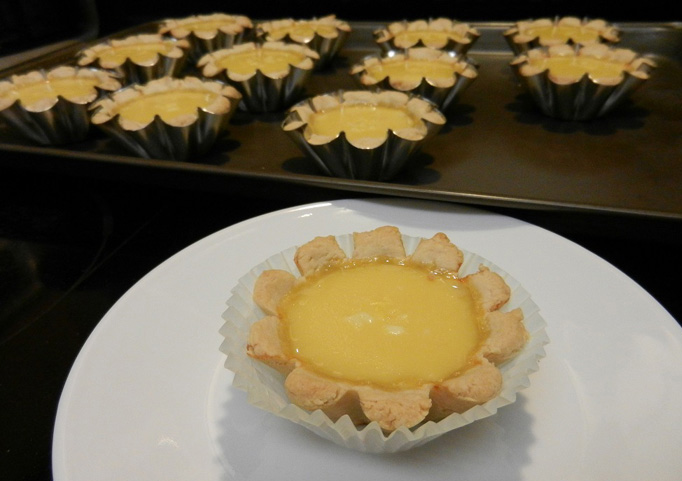 Egg tarts are beloved by many in Hong Kong. The taste of the flakey crust and warm silky custard is just heavenly. Commonly known as 蛋撻 (dan taat), there are two main types of egg tarts: shortcrust pastry and puff pastry. The recipe below makes the shortcrust pastry variation, as the multilayered puff pastry requires much greater skill and experience to make.
Traditionally a tea time snack, the egg tart is enjoyed along with a cup of Hong Kong style milk tea. Hong Kongers demonstrate their high degree of fondness for egg tarts in the long lines formed outside bakeries to wait for the fresh-out-of-the-oven pastries.
Every year top ten lists of the best egg tarts in town are published, and everyone is an egg tart connoisseur, claiming to know the best egg tart in Hong Kong. The popularity of the tarts was pushed into the spotlight in 1995 when the last Hong Kong British governor, Chris Patten, publicly declared his love for them, admitting that he could not go a single day without one.
If you cannot find the egg tart tart tins that are typically used in Hong Kong, brioche tins are a good substitute. This recipe yields about 12 tarts using 3-inch wide by 1.5-inch deep tins.
Custard Filling Ingredients
2 eggs
1/3 cup sugar
2/3 cup hot water
1/3 cup evaporated milk
1/2 tsp vanilla extract

Preparation
Mix sugar with hot water until sugar completely dissolves. Let cool.
Whisk eggs together with evaporated milk and vanilla extract.
Mix in sugar water and set aside.
Tart Crust Ingredients
2 cups all-purpose flour
8 tbsp butter, softened in room temperature
1/4 cup sugar
1 egg
1/4 tsp vanilla extract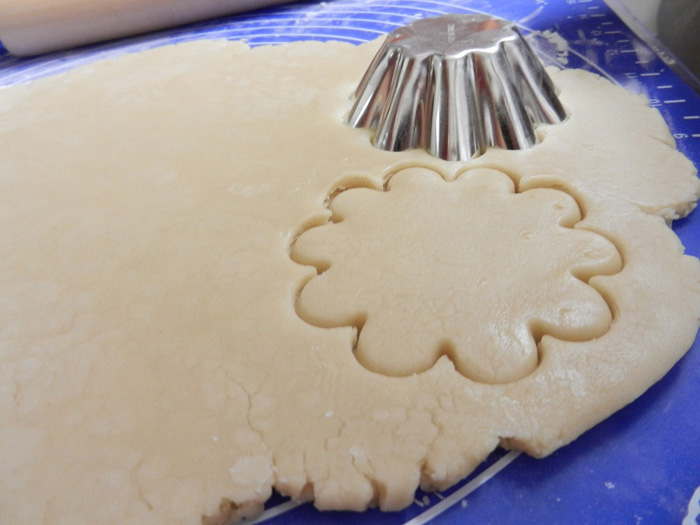 Preparation
Preheat oven to 395ºF.
Combine sugar and butter. Whisk butter mixture until creamy.
Add egg and vanilla extract to the mixture. Mix well.
Slowly add flour until incorporated. Knead mixture into dough.
Roll out the dough to quarter-inch thickness.
Using the tart tin as a cookie cutter, cut dough and lightly press dough into tart tin with your thumbs until the tin is completely covered.
Fill each tart crust with previously prepared custard filling.

Place tarts onto baking sheet and bake on lower rack of oven for 10 to 15 minutes until crusts start to brown.
Lower oven temperature to 355ºF. Watch the tarts carefully. Open oven door when custard fillings begin to puff up.
Keep the door ajar and bake for another 10 to 15 minutes until custard is set. Custard is ready when toothpick tester stays upright.
Let the egg tarts cool slightly before taking them out of the tins.
Karlie Leung was born and raised in Hong Kong and is currently a first-year graduate student at The George Washington University studying anthropology with a museum training concentration. She is an intern at the Center for Folklife and Cultural Heritage working with the China: Tradition and the Art of Living Folklife Festival program.