Day Two: Through the Lens of Our Visitors
Our visitors are catching great moments at the 2014 Folklife Festival. This photo of Festival visitors practicing the art of tai chi was taken in the People's Park of the China program. There, you can catch an impromtu performance, learn a dance, or simply relax in the shade. Our curators explain:
From People's Park in Chengdu to Purple Bamboo Park in Beijing, China's urban parks are sites where people demonstrate the art of everyday living.
We are always excited to see the personality of our participants, the craftsmanship of their work, and the engagement of our visitors shine through in photos of the Festival.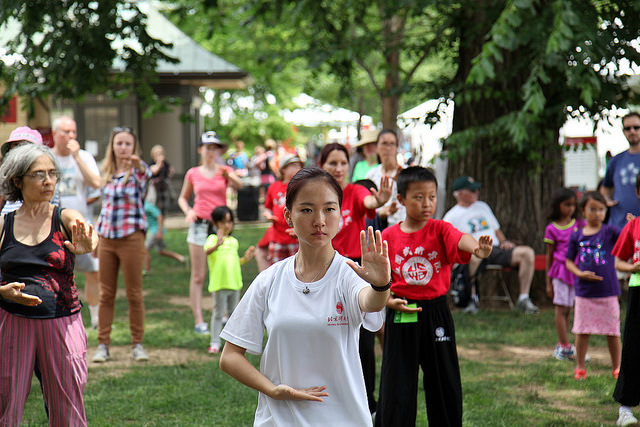 You can also enjoy a daily curated gallery of our favorite Festival moments captured from visitors out on The Mall.
KC Commander, a Georgia girl with a background in musicology, is the Center for Folklife and Cultural Heritage's new media projects assistant.