Uncle Ng and Chinese Muk'yu Music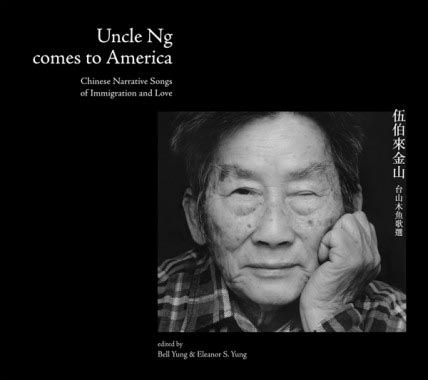 The China Folklife Festival program team is deep in the process of preparing for this summer's activities. Our minds (and computers) are full of new information about the artists who will be traveling to Washington from the various regions they represent—from Inner Mongolia to Guizhou Province.
But two weeks ago, we turned our attention closer to home for a moment to celebrate a new publication, Uncle Ng Comes to America, at the Silk Road Cafe on Mott Street in the heart of New York's Chinatown. This book documents the experiences and art of Ng Sheung-Chi (1910-2010), a masterful singer and prolific composer of muk'yu, a type of narrative song from southern China.
Muk'yu is sung in a Toisan dialect that was spoken by most if not all of the Chinese immigrants to the United States before 1965. The subject matter of the songs is adapted from historical events, folk tales, and personal experiences. It is typically sung without musical accompaniment by one person or a small group, and its rhyming verses are subject to variation and improvisation.
Ng Sheung-Chi (a.k.a. Uncle Ng) grew up in a farming family in Toisan County, in Guangdong Providence. He learned to sing muk-yu as a child, and he continued to sing it from the street corners and parks of New York after he emigrated in 1979. In 1991, the Asian American Arts Centre produced a documentary about Ng called Singing to Remember. In 1992, he was recognized as a National Heritage Fellow by the National Endowment for the Arts.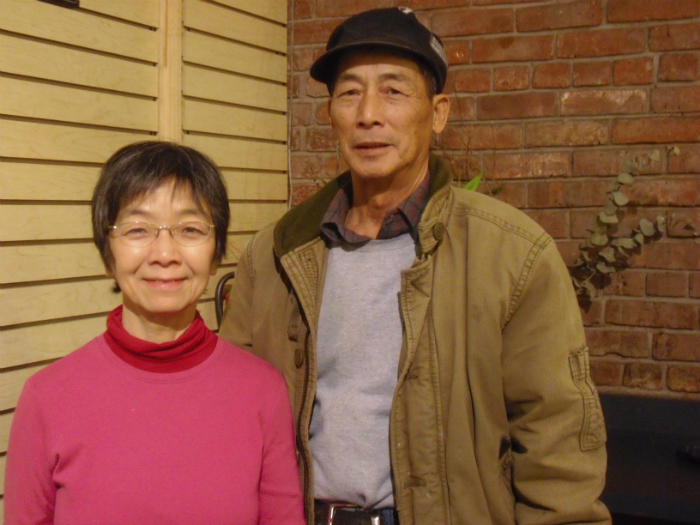 Uncle Ng Comes to America: Chinese Narrative Songs of Immigration and Love is co-edited by Eleanor Yung, founder of the Asian American Arts Centre, and Bell Yung, music professor emeritus at the University of Pittsburgh. It includes a DVD of the 1991 documentary and a CD of Ng's songs.
At the book party in Chinatown, a group of supporters—including some of the Singing to Remember documentary team, local residents, Chinese American press, Asian American artists and activists, as well as Ng's family—gathered to watch excerpts from the documentary, hear from his daughter about her experiences, and listen to his son Tak Ming Ng sing several verses of muk'yu.
Bob Lee, who initiated this project and produced the video, recalled how Ng performed a new composition, "Song for Receiving the Fellowship in Washington, D.C.," at the 1992 National Endowment for the Arts Heritage Fellows awards ceremony and received hearty applause for a line directed to the chairman and Congress members. Here is an excerpt of his lyrics translated:

Today I win the American National Heritage Fellowship,

I was so lucky that my name was on the final list.

I competed as a member of the Chinese community,
It is also an honor for all the Chinese.


Today I come to receive the fellowship,

I am singing all the way along.
I grin with delight and boundless joy.


Many thanks to the chairperson and the officials,

I hope you all get promotions.

And I respectfully wish everyone strength and health,

I wish the people wealthy and the country powerful,

And I hope China and America will unite in this world,
Prospering together for ten thousand years.
Audio
Live-Song for Receiving the Fellowship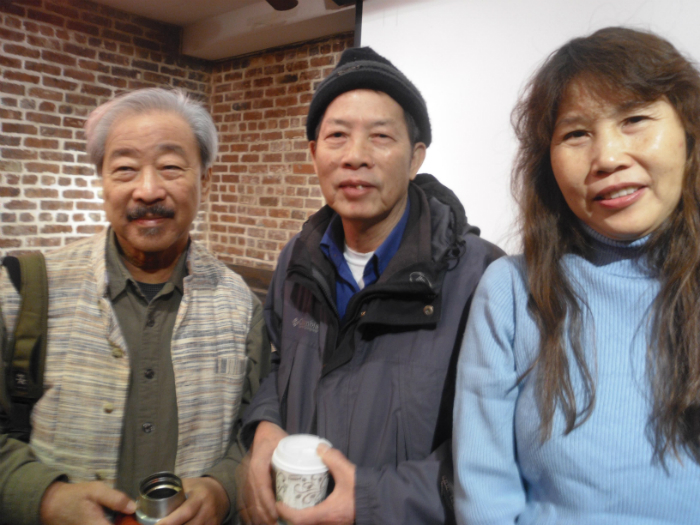 "It is a testimony to Uncle Ng not only as a singer of unheralded folk music in its pristine form, but also of the Asian American Arts Centre's tenacity to its local cultural goals," Lee said of the book. "Now, in terms of the Chinese facet of the Asian American experience, the transformation from traditional village culture to contemporary art innovations can be glimpsed."
Today, as the Center for Folklife and Cultural Heritage anticipates this summer's Smithsonian Folklife Festival, we look forward and look back to honor the artists and organizations, both close to home and far afield, who have sustained the ingenuity and relevance of Chinese traditions into the present.
Sojin Kim is a curator at the Center for Folklife and Cultural Heritage. She is currently co-developing the China: Tradition and the Art of Living program for the 2014 Smithsonian Folklife Festival.
Audio recorded by Brooks Williams of Harmonic Ranch and used with permission from the Asian American Arts Centre.