Beyond Bollywood: Immigration, Culture, and the Indian American Experience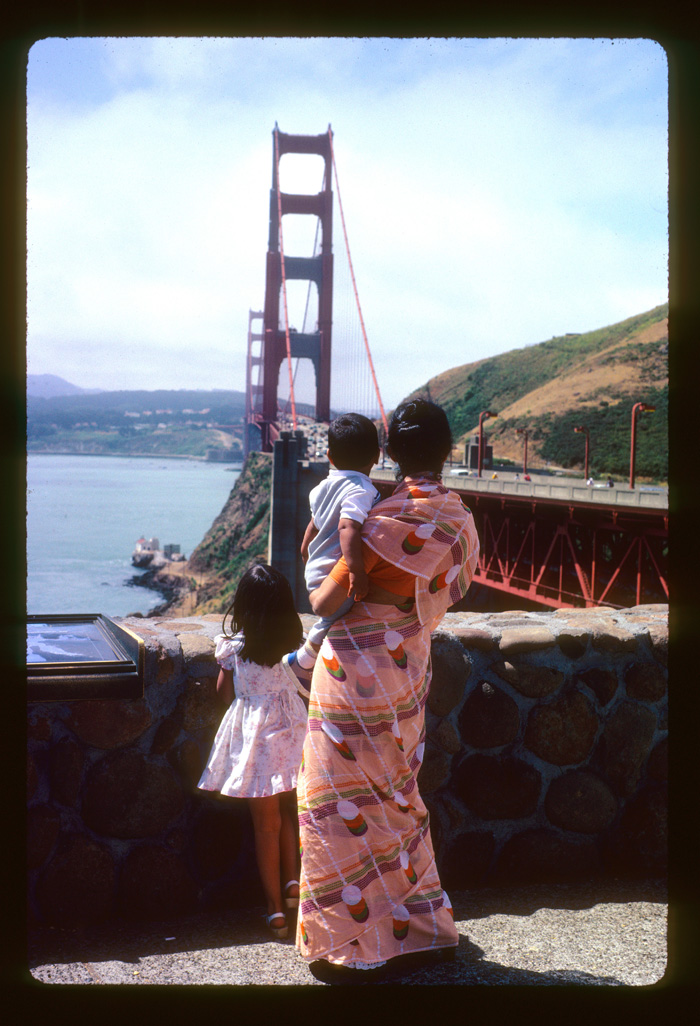 Beyond Bollywood: Indian Americans Shape the Nation opens at the National Museum of Natural History on February 27, 2014, and runs through August 16, 2015. The exhibition is the first major national exhibit to focus on the experiences of Indians in America and features an in-depth exploration of the heritage, daily experience, and numerous, diverse contributions that Indian immigrants and Indian Americans have made to shaping the United States.
We sat down with Masum Momaya, of the Smithsonian Asian Pacific American Center and curator of Beyond Bollywood, to discuss immigration, culture, and the diversity of the Indian American experience.
Let's start with immigration, which is in many ways where this story begins. Why did Indians initially come to the United States?
In the 1800s, as India struggled to survive under British colonial rule, the first wave of Indian immigrants came to the U.S. in search of political and personal freedom. Specifically, in the late 1800s and early 1900s, farmers from Punjab, oppressed by British taxation and restrictions on land ownership, settled along the American West Coast. They worked alongside Chinese immigrants in lumber mills and iron factories and on railroads to support the nation's industrial boom. Meanwhile, peddlers from West Bengal, capitalizing on the American desire for "Oriental" goods such as silk and spices, set up shop along the Eastern seaboard. Indian seamen, eager to escape the boiling engine rooms of British steamers, began jumping ship in New York and Baltimore. Generations later, Indians have come and are coming to U.S. for higher education, business opportunities, and to pursue a better life for themselves and their families.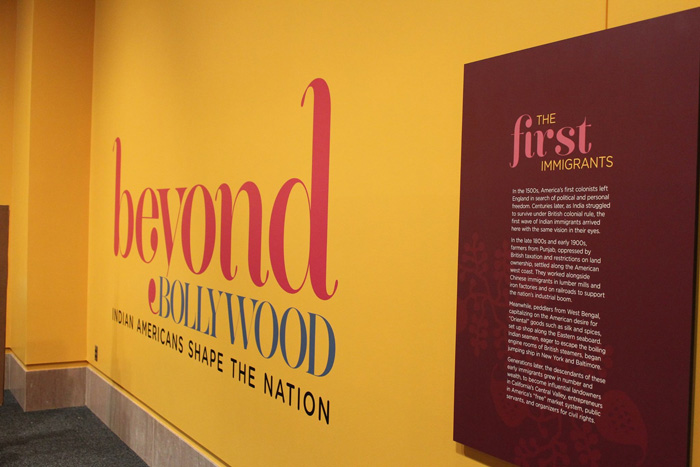 How were Indian American communities involved in creating the exhibition?
Beginning in 2008, Indian American individuals, families, and communities all over the country generously shared stories, photos, documents, and artifacts with us. Indian American academic and community-based advisors also provided input throughout the project. When the Smithsonian began this effort there was really nothing in the national collection that represented the experiences of Indians in America. We hope this exhibition changes that.
While putting the exhibition together, what are some surprising continuities you found in terms of cultural traditions across generations?
We found that Indian Americans across generations have been working to sustain traditions in food, music, dance, fashion, literature, poetry, and religious rituals—all while adapting to the context of living in the United States. This is true not just for the generations who immigrated but also their children. In fact, there are many instances of Indian Americans who have lived here most of their lives but gone back to India to immerse themselves in a tradition and come back to the United States to share it with Indian American and broader American audiences. This is true for cookbook author Anupy Singla and her book The Indian Slow Cooker, dancer Parijat Desai, musician DJ Rekha, visual artist Sita Bhaumik, and designer Naeem Khan.
How is the incredible diversity of experiences, traditions, and cultural practices within the Indian American community reflected in Beyond Bollywood?
Deciding what to include and figuring out how to reflect the diversity of the community was the most challenging aspect of the exhibition as we encountered so many meaningful stories, wonderful photographs, telling documents, and resonant artifacts. We selected artifacts, art, objects, and images that exemplified the contributions that Indian immigrants and Indian Americans have made to the U.S. and that that tell a larger story in and of themselves. In this way, curating is as much an art as a science, adding and taking out things and stepping back to see the larger whole. Also, it's my belief that an exhibition isn't finished when it opens to the public but rather just the beginning of an expanding and extended sharing that lives in the gallery, in social media, in classrooms, and at dining tables through conversations. We also see this exhibition as a first step rather than a definitive account and aimed to be evocative and resonant rather than exhaustive and comprehensive.
Is there a special object in the exhibition that you think has a particularly compelling story?
We spent more than a year pursuing—and eventually were able to borrow—a dress designed by Indian American designer Naeem Khan and worn by First Lady Michelle Obama at the 2012 Governors Dinner. Aside from the Inaugural Ball gowns that are shown in the National Museum of American History, it's rare to be able to exhibit a Frist Lady's dress, let alone one from a sitting First Lady. The office of the First Lady at The White House and the National Archives, which stores presidential artifacts, were very generous in working with us to get the dress for the exhibit. Khan comes from a long line of embroiderers and designers, stretching back to the Mughal Courts in India, and this particular gown incorporates embroidery techniques passed down to him on a classic American silhouette. It is literally an example of Indian Americanness being woven into the fabric of the garment.
We've spoken a fair amount about material culture. Let's talk about the role of intangible cultural heritage in Beyond Bollywood. How do music and sound factor into the exhibition?
The entryway to the exhibition features two old Bollywood songs, "Pyar Kiya to Darna Kya" from the film Mughal-e-Azam (1960), composed by Naushad and sung by Lata Mangeshkar, and "Jeena Yahan Marna Yahan" from the film Mera Naam Joker (1970), composed by Shankar-Jaikishan and sung by Mukesh. These were two iconic songs for the generation that emigrated from India to the U.S. in the 1960s and 1970s. And since we are taking "Bollywood" as an emotional, conceptual, and visual point of departure in the exhibition, we included these two songs to set a nostalgic tone.
Also, the exhibition includes a listening station with ten tracks featuring Indian musicians who've influenced the American musical landscape. Among them is "Rag Ahir Bhairav," by Pandit Hariprasad Chaurasia on bansuri (flute) and Zakir Hussain on tabla (drum), from the album Venu in the Smithsonian Folkways collection.
What kind of events will be associated with the exhibition?
We will offer docent tours of the exhibition led by Indian American community members from around the area. We hope to host programs featuring instrumental and vocal musicians, dancers, magicians, writers, actors, and chefs in the coming year or so. Keep an eye on the Beyond Bollywood website for upcoming programming related to Beyond Bollywood.
We've spent some time discussing the exhibition. Let's talk about the curatorial process and your presence in the exhibit. How did curating this exhibition change or impact your identity as an Indian American (if you self-identify)?
I identify as many things: a South Asian American, an Indian American, a daughter of immigrants, a feminist, a person living with a disability, and a person who feels strongly about injustice associated with class privilege in the United States and globally. These identities are intersectional for me, rather than a laundry list that I can separate in my daily experience.
Working on this exhibition affirmed that some of my identity has been shaped through living as an Indian American person, but much of it has been shaped by other factors. It has also strongly affirmed a quote from the exhibition for me, "Indian Americans are as diverse as America itself."
What do you hope Indian Americans take away from the exhibition?
For my parents' generation who came here in the 1960s and 1970s, I'm hoping that there is emotional resonance in having their experience reflected, in seeing their stories at the Smithsonian. We collected items and stories from Indian American families, but we hope that there will be resonance beyond those specific families that will spark emotions for many visitors who are part of that generation. I also hope that they feel that everything they experienced and struggled through was not for naught and that we've honored and respected their experiences.
For those of us who are children of immigrants, the first generation born in this country, like me, we have needed the deftness to navigate being Indian and American. It's our common experience, and we know that for those who immigrated here, it was not for nothing. We think of the possibilities it opened up for us and for future generations. I want my generation to feel a sense of belonging, that we don't have to leave their roots behind or "choose" between any aspects of our identities in order to belong.
For children born to those in my generation, I want them to walk away with a sense of the depth and nuance of their roots in the United States. Perhaps they and future generations will no longer need to explain their hyphenated identities?
What about non-Indian Americans? The immigrant experience is in many ways one that all Americans can identify with, as we explore through Our American Journey: The Smithsonian Immigration/Migration Initiative.
Non-Indian Americans know Indian Americans as their friends, neighbors, co-workers, and classmates. I want non-Indian Americans and Indian Americans to walk away with an understanding of the vast and deep cultural, political, and professional contributions Indian immigrants and IndianAmericans have made in shaping U.S. history. I'd like them to have a sense of Indian American beyond stereotypes found in media and popular culture. And I'd like all visitors to walk away asking questions like: Who is American and who is a foreigner? What is American history? Whose stories should be told as part of the history of the United States?
The first major national exhibit to focus on the experiences of Indians in America, Beyond Bollywood: Indian Americans Shape the Nation opens February 27 at the National Museum of Natural History and runs through August 16, 2015.
Masum Momaya is a museum curator at the Asian Pacific American Center and an expert on women's and human rights, race and social justice. Momaya developed all content for Beyond Bollywood: Indian Americans Shape the Nation, the largest exhibition designed by the Center to date.
James Mayer serves as the assistant to the director and assists with public affairs at the Center for Folklife and Cultural Heritage.