A Guide to Marketplace: Top Five Items to Find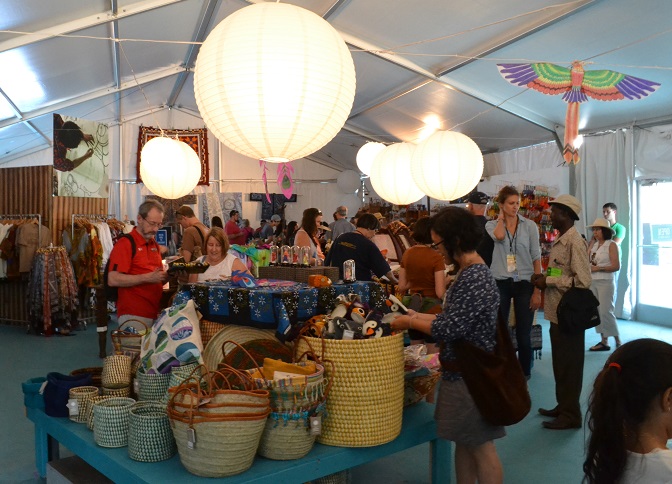 Every year the Folklife Festival Marketplace features handmade crafts and traditional artwork by participants from the featured programs. In preparation for this year's Festival, we borrowed Halle Butvin from the Smithsonian Office of International Affairs and sent her to China and Kenya as the new Marketplace consultant. She met with future participants, documented their stories and crafts, and identified which items should be shipped to Washington, D.C., to sell in the Marketplace.
Halle, along with Marketplace coordinator Jackie Flanagan, picked out five of their favorite items in the shop, recommended as fun Festival souvenirs, home decorations, and gifts.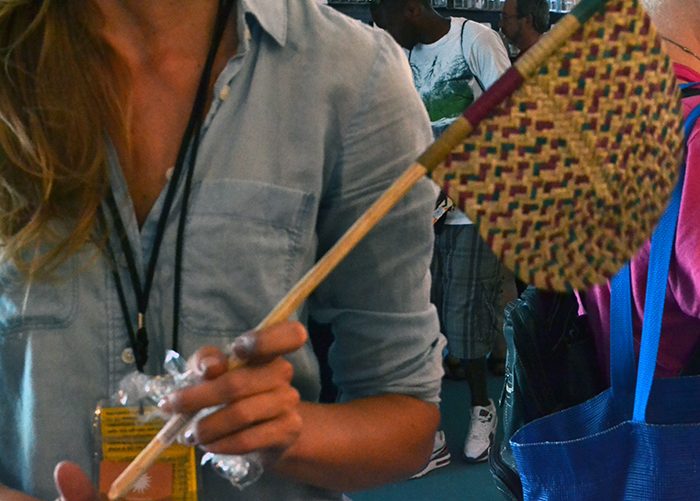 1. Palm Fans ($3.50)
On this particular 90-degree day, Halle was especially excited about these woven handheld fans made by the people on Pate Island, Kenya. While traveling, she met a woman who can complete a fan in twenty minutes, who is so industrious that she involved the whole community in fan production. Pate and these fans show true Swahili culture, Halle said. Plus, "It's like air conditioning for $3.50!"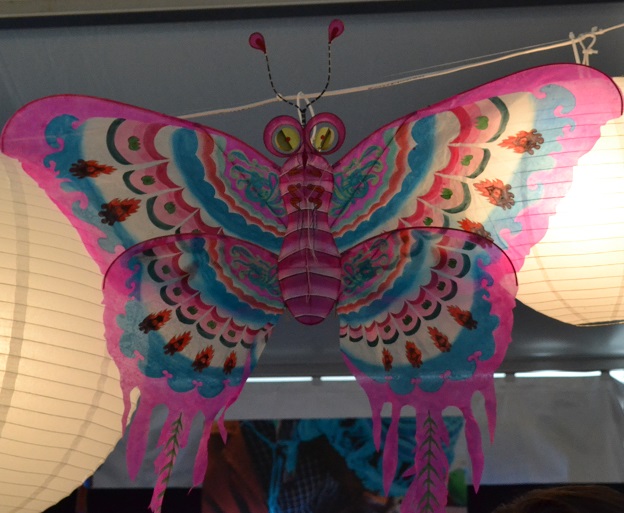 2. Paper Kites ($26 small, $50 large)
In China, Halle visited the workshop of Ha Yiqi, whose family has been making paper kites for over a hundred years. They are beautiful ornaments, intricately painted as owls, cicadas, fish, and more, but Halle assures they are fit for flying. With a new kite, you can join the Wings Over Washington Kite Club on Saturday, June 28, for the Folklife Festival's Fly a Kite Day!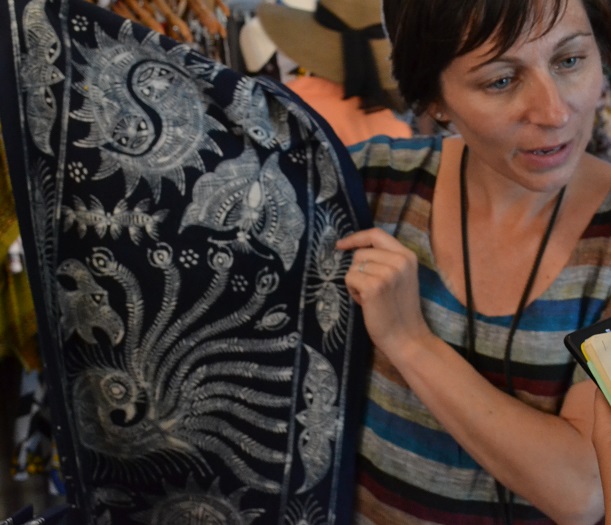 3. Batik Cloth ($15 napkins, $60 table runners)
Jackie immediately showed off these cloths, treated with organic indigo dye and a wax-resist method by the Miao people of Guizhou Province. Each is unique, with patterns of birds and flowers and abstract designs. Although the larger ones are meant as table runners, Jackie plans to hang hers on the wall. The napkins, too, seem too pretty for actual napkin use.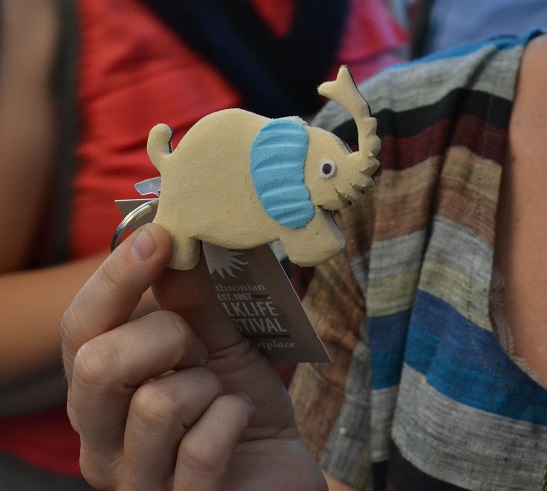 4. Flip-Flop Animal Key Chains ($7.75)
Ocean Sole, a company that recycles discarded flip-flops along Kenya's coast into pieces of art, is on the National Mall with two flip-flop giraffe sculptures: a five-footer and an eight-footer. But in addition to their large-scale animals, they use carve key chain-sized hippos, elephants, turtles, and more. "I'm getting them for my kids for sure," Jackie said.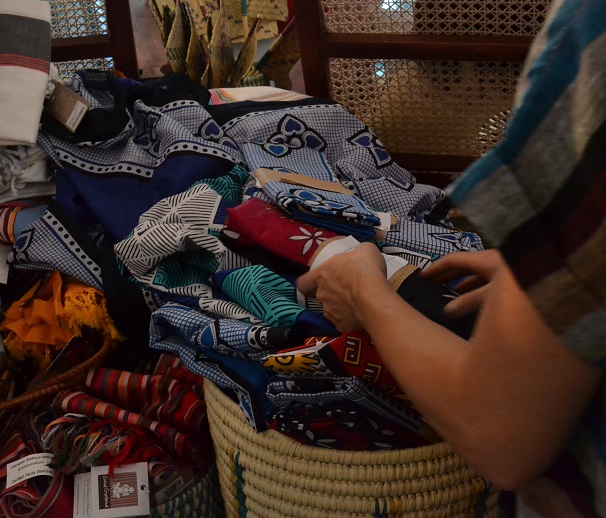 5. Khanga Cloth ($15)
Jackie loves the cotton Kenyan khangas for their versatility. "Earlier today, a girl came in and said, 'You don't have any dresses for little girls!' So I showed her how to wrap a khanga around her, tied around her neck, and she said, 'I have a dress!'" The colorful square khangas could also be used as table cloths, baby swaddles, gift wrapping—be imaginative!
Visit the Marketplace every day of the Festival between 11 a.m. and 6 p.m., located just off the National Mall in front of the south entrance of the Smithsonian National Museum of American History.
Elisa Hough is the editor for the Center for Folklife and Cultural Heritage and has been seriously eyeing a flip-flop fish for $33.