Hungarian Recipe: Vinetta / Eggplant Spread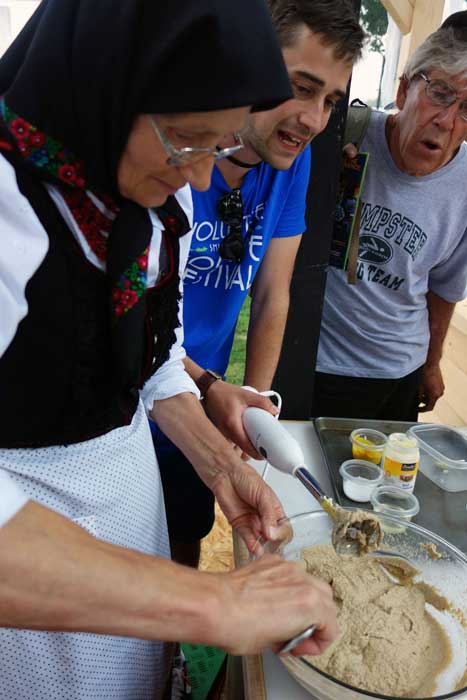 Vinetta is the Transylvanian name for a dish known in Hungary as padlizsán krém or salată de vinete in the rest of Romania. It is a light summer meal, and although it can be made with mayonnaise, when made at home, it only contains egg and oil. Traditionally, the eggplant acquires its characteristic flavor by grilling it on a metal cooking grate over coals in the open air. It can also be prepared at home by placing a grate over a skillet on the stove and grilling the eggplant indoors. When preparing this dish, it is important that the eggplant does not touch metal after the skin is peeled so that the flesh does not turn black in color. The onion gives the spread a zing while the oil and egg makes it creamy. We serve it on crusty country bread with a few slices of tomato over the top.
Vinetta/Eggplant Spread
Recipe by: Zsuzsanna Zsoldos
Ingredients
4 lb. raw eggplant (or about 5-6 medium sized eggplants)
1 white onion
3 ½ tbsp. oil
2 tbsp. mayonnaise
salt
Black pepper
Topping: fresh tomatoes, red onion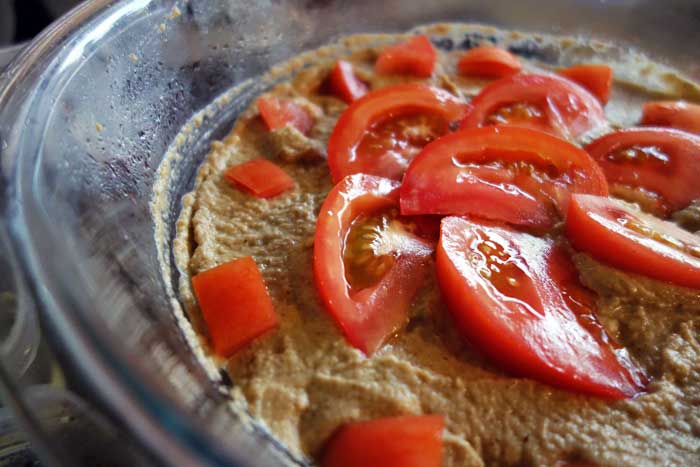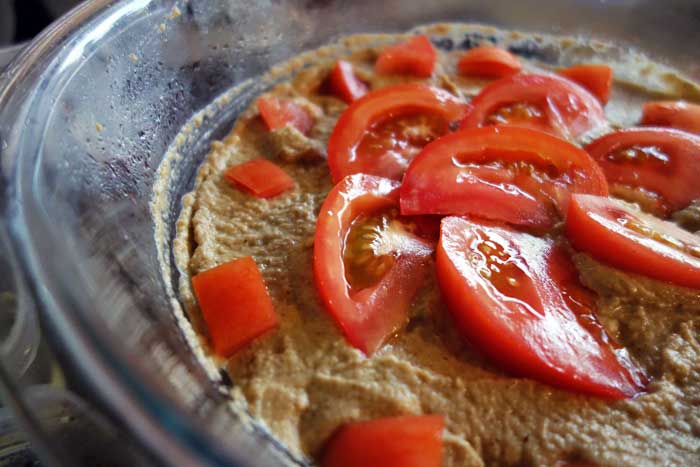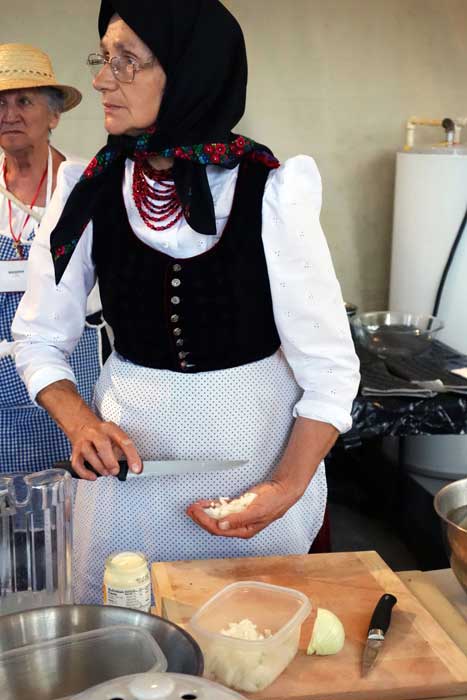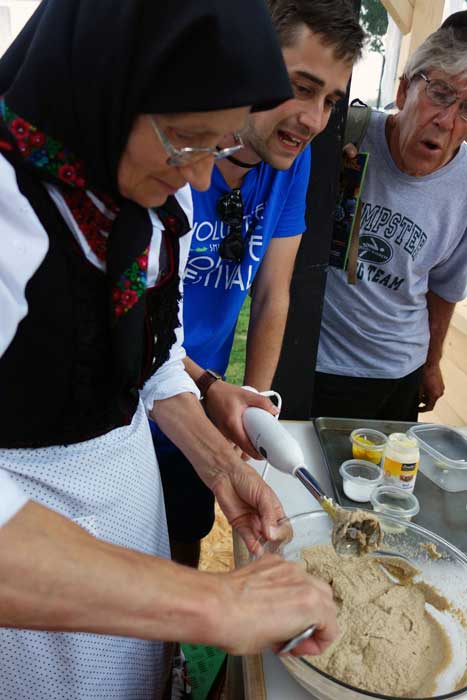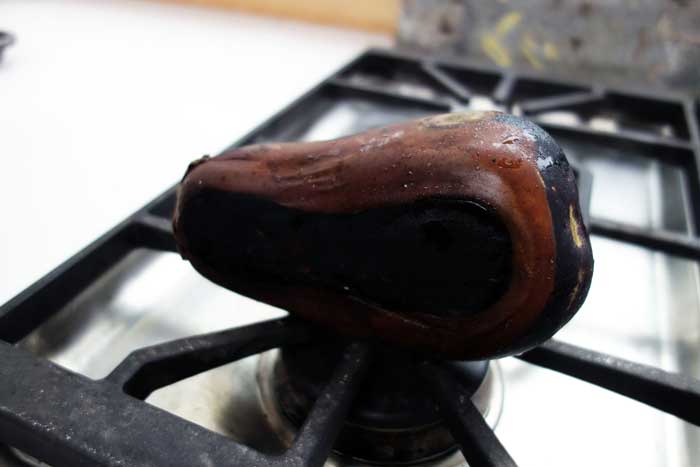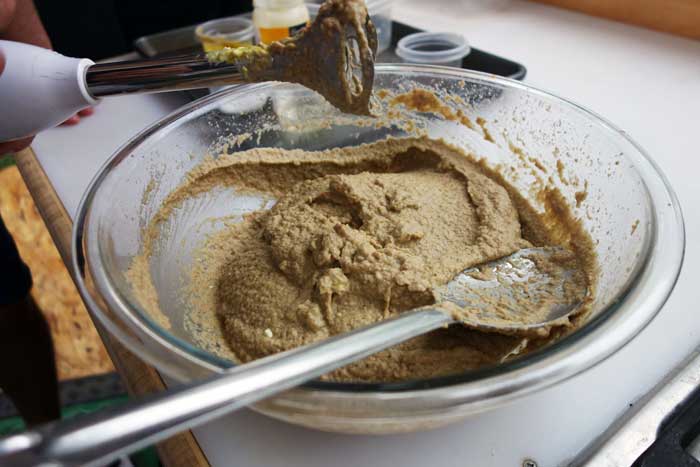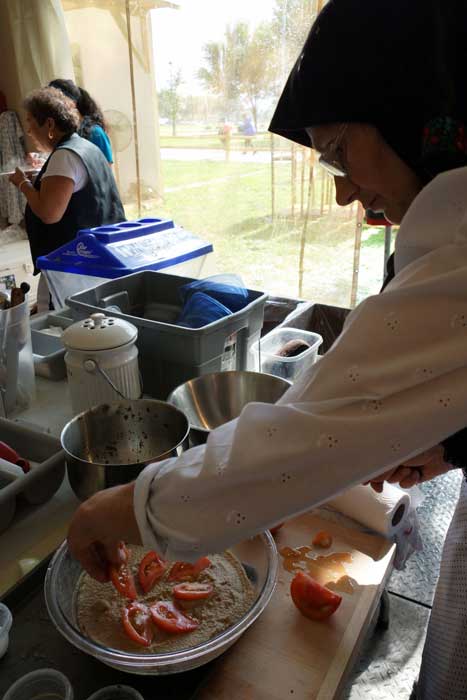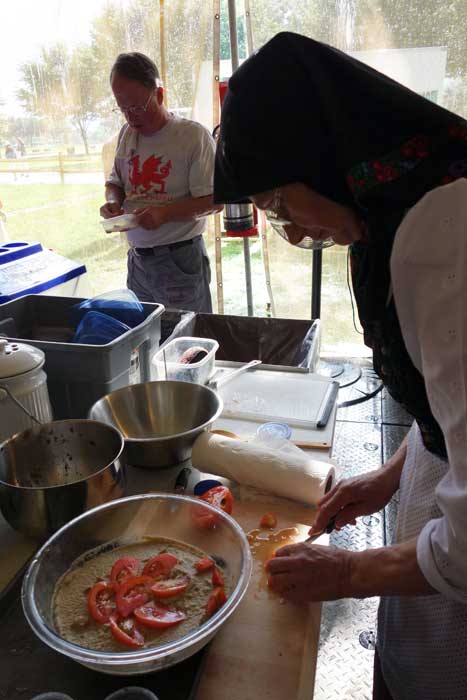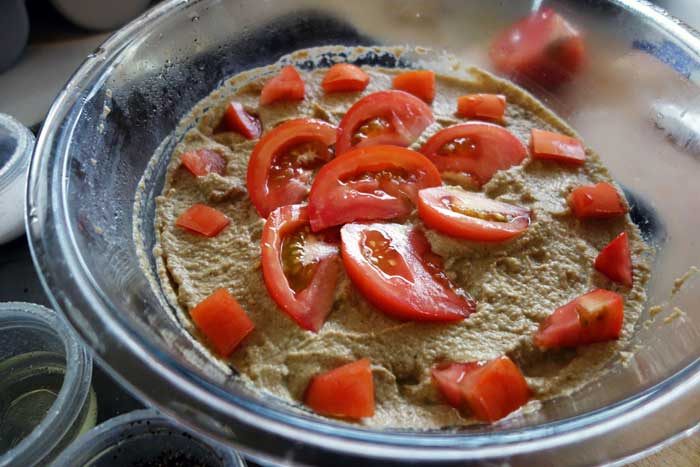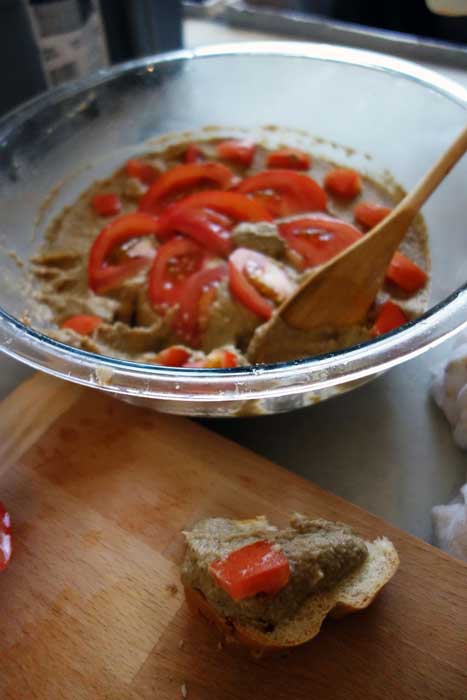 Preparation
Place the whole eggplant onto a metal grate over coals (if outdoors) or on the stovetop (if indoors).
Grill eggplant, rotating a few times until the skin blisters and burns black across the surface of the vegetable.
While eggplant is grilling, finely chop the onion.
Once the eggplant skin has become thoroughly blistered and the vegetable looks "deflated," dip into a bowl of water for a few seconds to cool, then peel off the charred skin.
Place the eggplant onto a wooden chopping board and, using a wooden spoon, smash it up into a chunky paste. Again, do not to use a metal surface as this will change the color of the eggplant.
Add the black pepper, salt, oil and mayonnaise (optional), mixing with the eggplant paste.
Store mixture in a bowl in the refrigerator to cool for a few hours.
To serve, spread on a slice of crusty bread with a few slices of fresh tomatoes or red onion.
Lili Kocsis is the Participant Assistant for the 2013 Hungarian Heritage Festival program. She graduated from Harvard University in 2011 with a B.A. in linguistics. She dedicates her spare time to purposeful travel, food photography, and writing about regional cuisine.