Streakers, Strollers, and Students: What Kind of Festival Visitor Are You?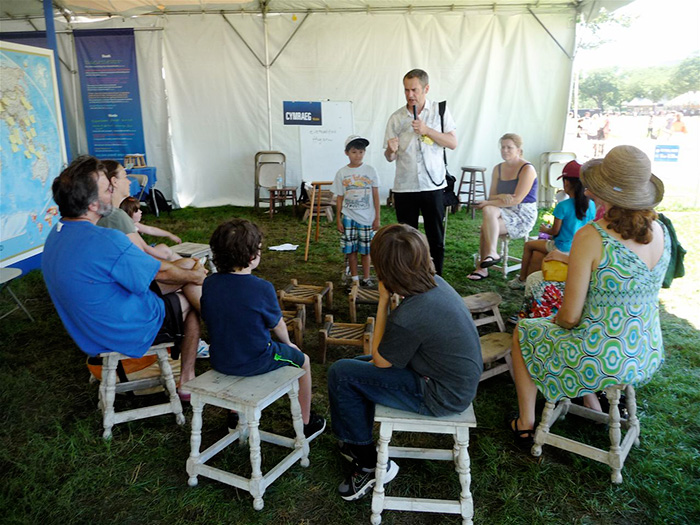 Museum visitors are often classified by evaluators as "streakers, strollers, and students," terms apparently coined by Australian museum administrator George MacDonald in the 1990s. Streakers move quickly through exhibitions; strollers take their time; and students stay the longest and learn as much as they can.
Visitors to the Smithsonian Folklife Festival, our ten-day "living museum," could be categorized in the same way. I have personally observed thousands, maybe even millions, of Festival visitors since I began working on the Festival in 1987. I am amazed at how many of our visitors fall into the stroller or student categories, taking time to watch demonstrations, ask questions, sit through entire discussion stage presentations, and read informational signage. This is rather remarkable at an event that draws a visitor's attention in many directions, with lively music, delicious food smells, colorful crafts and large decorative structures bombarding the senses from all sides.
The Festival is an amazing 3-D learning experience, and we salute those visitors who take their time, strolling or studying. But, of course, we welcome the streakers as well. Which one are you?
NOTE: Families can enhance their learning experience by picking up the Hungarian Heritage program's free Family Activity Guide, and visiting the One World, Many Voices Family Activities area and the Collaborative Research tent at The Will to Adorn.
Betty J. Belanus is an Education Specialist and Curator at the Center for Folklife and Cultural Heritage. At this year's Festival, she is overseeing the daily Festival attendance count and survey administration, presenting in the One World, Many Voices program, and supervising eight interns who are acting as her supplementary eyes and ears in various parts of the Festival.