Share the Spirit of the Smithsonian Folklife Festival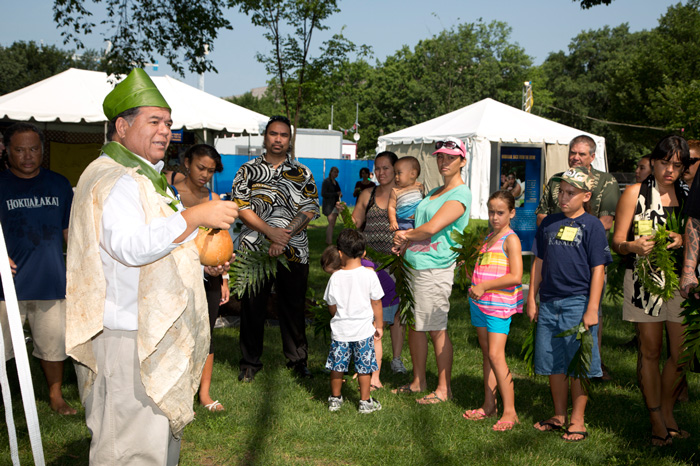 This morning, the Secretary of the Smithsonian joined dignitaries and participants from around the world to open the 47th Smithsonian Folklife Festival on the National Mall in Washington, D.C. Secretary Clough reminded us all that the Festival brings the world to America's front porch, the National Mall. It is that spirit of authenticity, open exchange, and excitement that often characterizes the Festival.
But how do you imagine the Festival? Is it America's front porch or a Hungarian folk house? Is it a marketplace of ideas or a carnival of thrilling performances? Is it the world's classroom or a great place to hang out with friends? Use #2013Folklife to share your thoughts, observations, and reflections.
The Festival provides unique—often unforgettable—experiences, special interactions among people that can only happen here. Whether it's dancing with a Hungarian family, watching good people look "bad" as they strut their stuff on a runway, or witnessing a Kallawaya healing ceremony, something seriously amazing happens to most of us at the Festival. We'd love to hear what you found #seriouslyamazing!
There are lots of ways to connect to the Festival online. You can use our new app, SI Folk Fest. You can like us on Facebook and follow us on Twitter and Tumblr. We would love to see your photos and snapshots on Instagram and Flickr, tagged #2013Folklife and #seriouslyamazing. Please join the conversation and share the spirit of the Smithsonian Folklife Festival!