Remembering Elkin de Jesús Meneses Rojo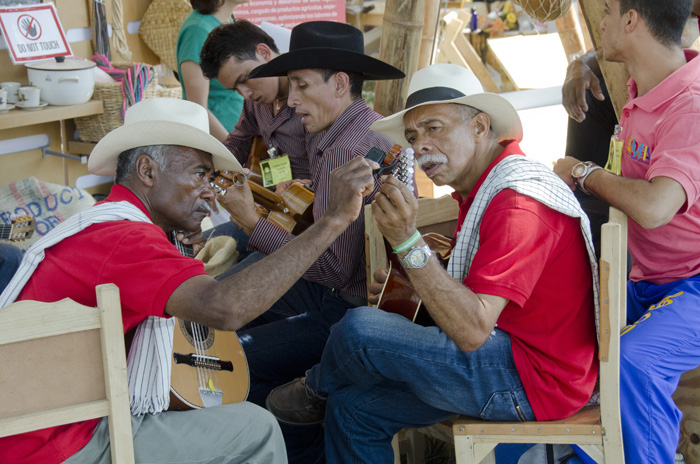 The Center for Folklife and Cultural Heritage is very saddened to learn of the recent passing of musician Elkin de Jesús Meneses Rojo, a participant in the Colombia: The Nature of Culture program at the 2011 Smithsonian Folklife Festival. Later this summer, the program will be restaged in Cali, Colombia, on the occasion of the 2013 World Games, a major international sporting event. As the participants reconvene, we will be missing and thinking of Elkin.
Germán Ferro Medina, who was part of the curatorial team in Colombia, shared the following remembrance: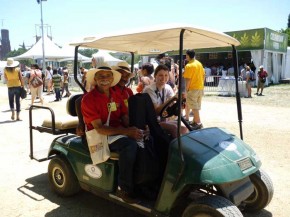 Elkin de Jesús Meneses Rojo, who passed away at the age of sixty-two, was a member of Aires del Campo, a music ensemble from Girardota, Antioquia, in the coffee region of Colombia. Of African ancestry, he wasborn in the village of San Andrés, where enslaved Africans had once worked the mines and sugarcane fields.
Elkin worked in a smelting factory—but he was a musician for much of his life. As a child, he learned to play mandolin from his father. For several years he was part of the renowned group Tradiciones de Antioquia, and for sixteen years, he played with the string group Aires de Campo.
Don Elkin was married to Lucrecia Tobon and was the father of seven children. With joy and great dedication, he represented his country Colombia and his local community—the coffee region—at the Smithsonian in 2011. He frequently expressed the pride that he and his family felt to be part of the Colombia Folklife Festival program.