Previewing China 2014: Dimen Dong Folk Chorus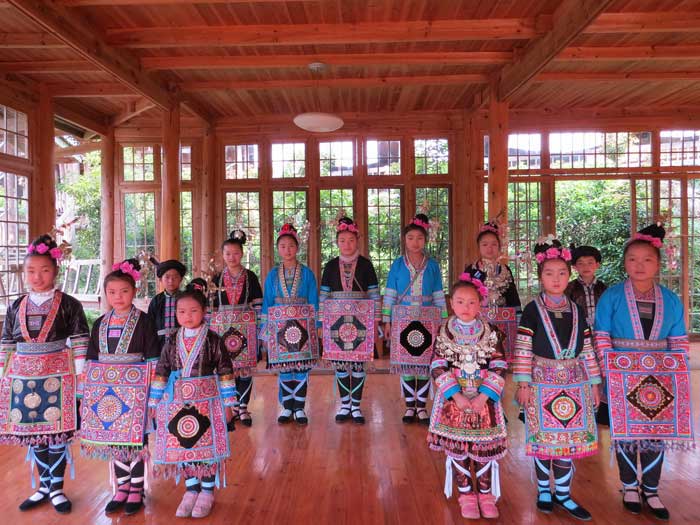 This summer we are honored to present a special preview of the 2014 program focusing on China, which is a collaboration with the Ministry of Culture of the People's Republic of China. On Sunday, June 30, the Dimen Dong Folk Chorus of Guizhou Province will perform a 6:00 p.m. evening concert on the "Voices of the World" stage. They will also participate in a cross-program narrative session ("Sounds of Nature") with Tuvan and Hungarian musicians on the same day at 2:45 p.m. on the "Talk Story" stage of the One World, Many Voices program.
The Dong people, one of China's 55 acknowledged minorities, number nearly 2.63 million in southwest China. (Outside China, they are known as the Kam.) Dong presence in China traces back as far as the Qin Dynasty (221-206 B.C.), and the remoteness of their villages has accounted for the remarkable preservation of their music and culture. Traditionally, the Dong had no written language—only in the 1950s did the Chinese government apply pinyin Romanization—and as a result, Dong traditions and history have long been passed down from generation to generation orally, with everything from clan history to societal rites and social duties recorded in song.
The choral musical tradition widespread in southwestern China's Dong communities today is an a cappella polyphony known in its earliest form (in the Dong language) as ga lao. Dong music is at once inspired by and imitative of nature, mimicking the sounds of insects, birds, mountains, and streams. A CD of this music, Dong Folk Songs: People and Nature in Harmony, was produced in 2003 by the Western China Cultural Ecology Research Workshop. Ken Smith, co-music director of the recording describes Dong singing as "some of the least 'Chinese' music in China. Fundamentally, it is the music of a migratory people, with polyphony stemming from an innate sense of community; vocal timbre that seems more characteristic of Balkan than Asian nations; and a cultural frame of reference—from children's songs to historical epics—that looks well past China's borders into southeast Asia." In 2009, the Dong folk song tradition was inscribed on UNESCO's Representative List of the Intangible Cultural Heritage of Humanity.
The chorus performing at the 2013 Folklife Festival is from the Dimen Dong Cultural Eco-Museum, directed by Ren Hexin, in Guizhou. It includes seven children and youths from ages eight to fifteen as well as seven young adult singers. They are all members of the museum's decade-long "100 Dong Songs Program." Since 2003, this program has organized choirs from pre-school to the elderly, training more than 800 people in Dong cultural heritage. The program received the "International Spotlight Award" of the U. S. President's Committee on the Arts and Humanities Youth Program Awards in November 2012 at a ceremony held at the White House officiated by First Lady Michelle Obama.
Joanna C. Lee, a co-founder of the Eco-Museum and co-producer of the CD, has been involved with the Dimen community for over a decade—and has watched the young adult singers come up through the program. She explains, "The '100 Dong Folk Songs' program has brought back traditional Dong methods of learning, with village elders and singing masters now having taught two generations of Dong children and youth not just the songs but their heritage. Under the guidance of the Museum, it has generated an archive of musical materials chronicling village life."
In addition to their performances at the Folklife Festival, the Dimen Dong Folk Chorus is performing on the Kennedy Center's Millennium Stage on Saturday, June 29, 6 p.m.
Click on images to enlarge and view captions. All images courtesy of the Western China Cultural Ecology Research Workshop.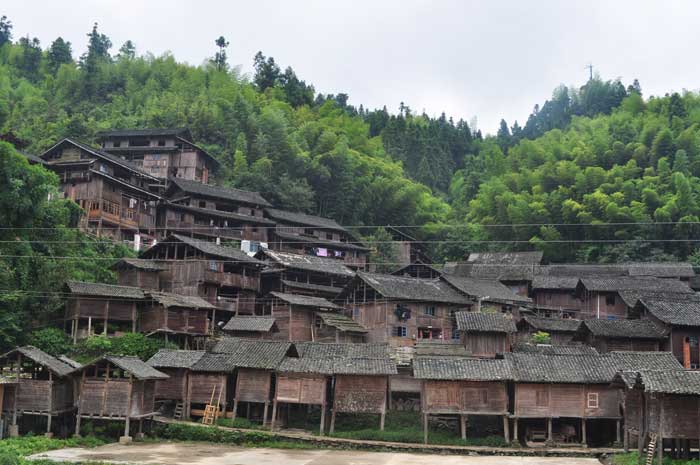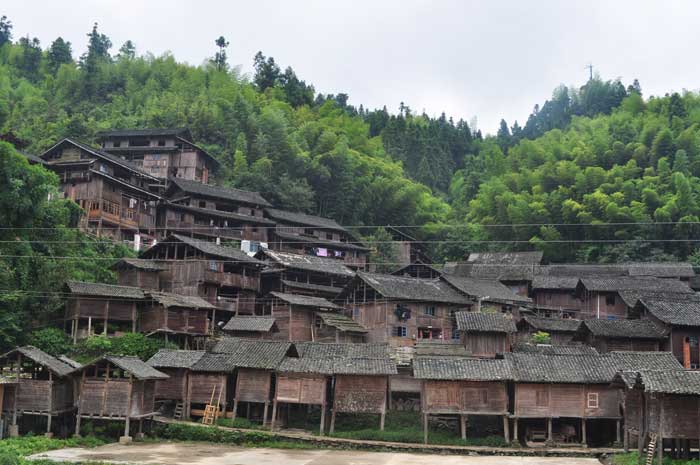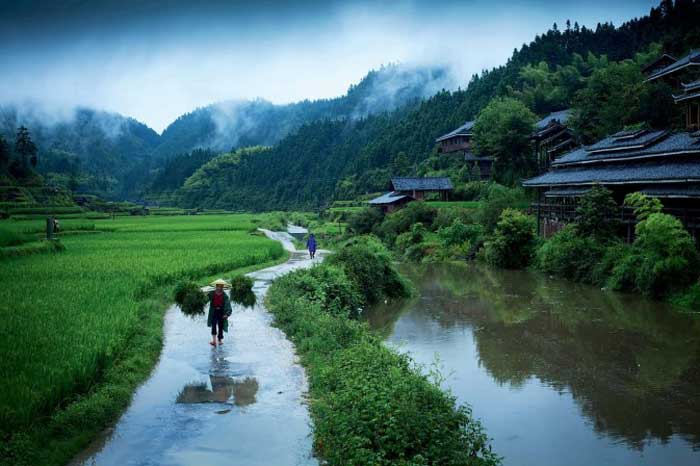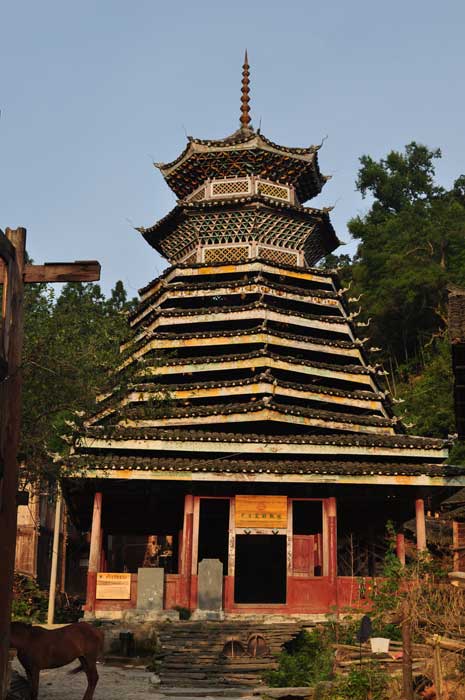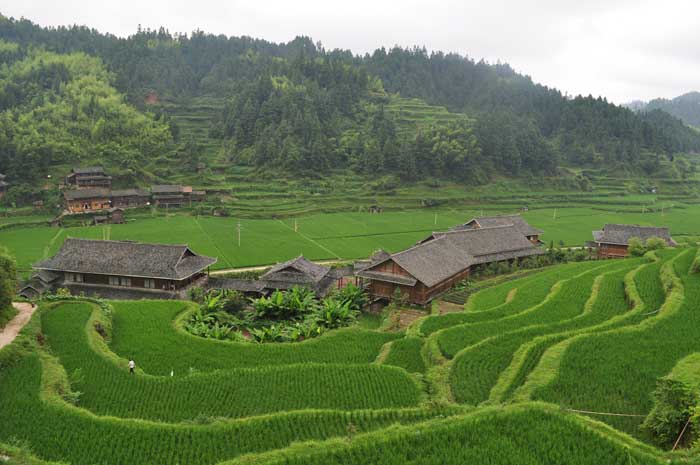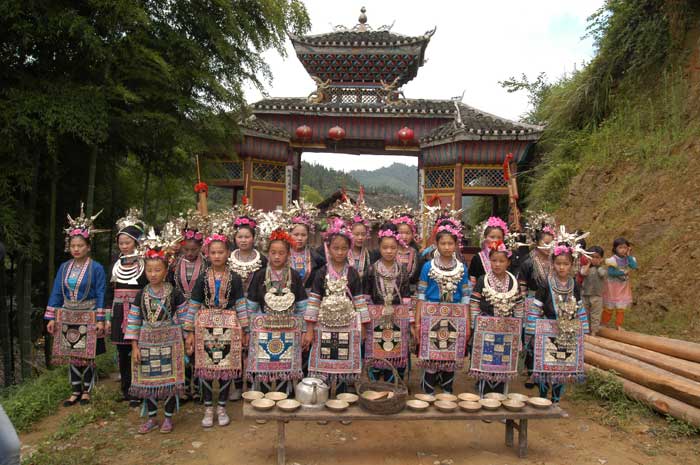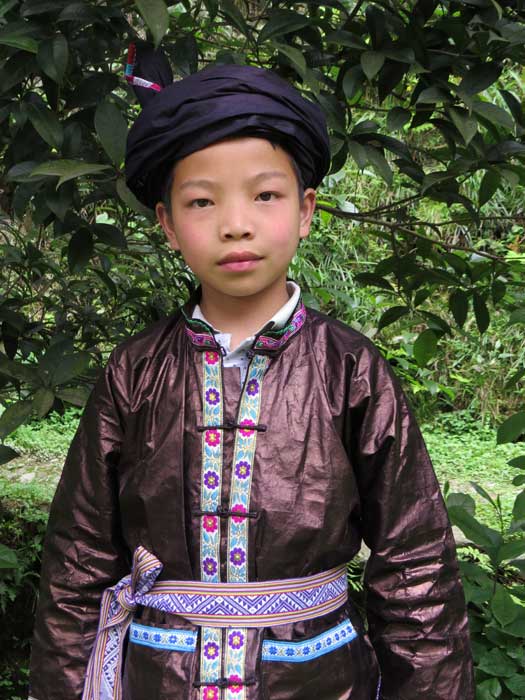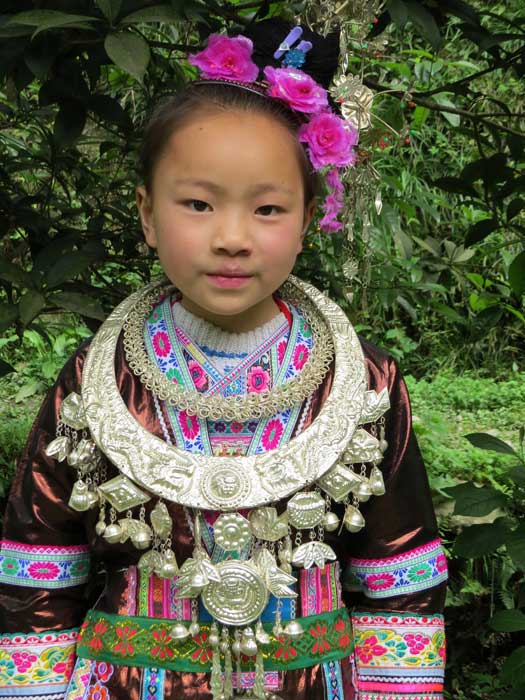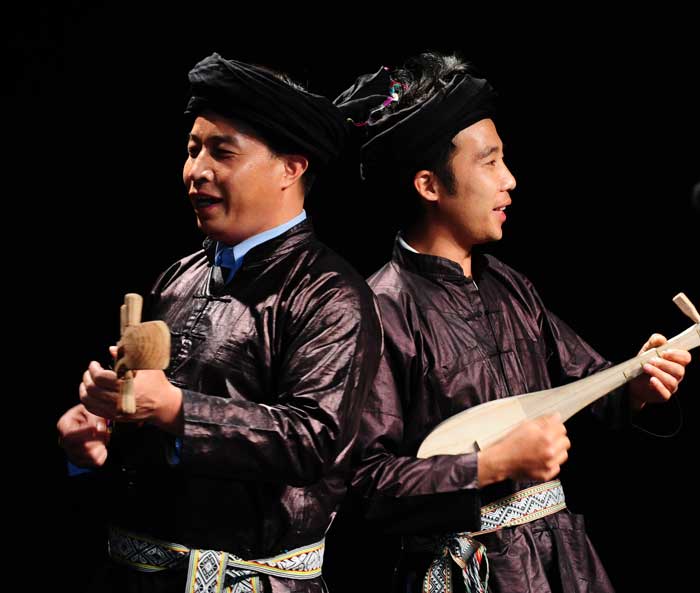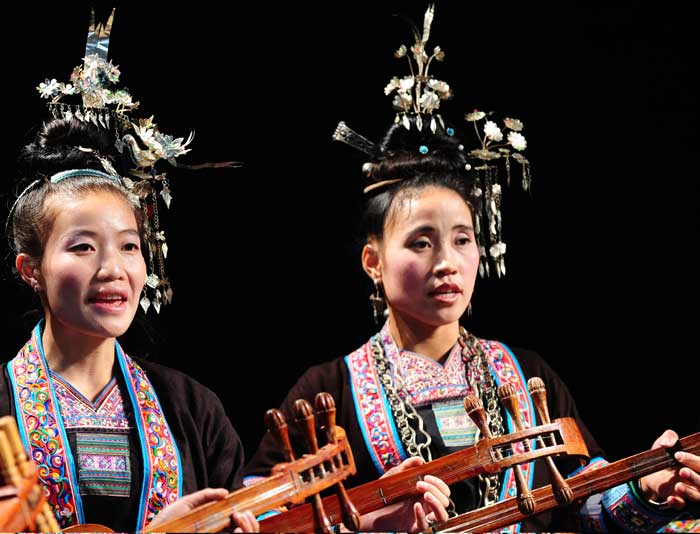 MEMBERS OF THE DIMEN DONG FOLK CHORUS
(Children's chorus)
Wu Guiliang
Wu Kanglian
Wu Nuli
Wu Rongsheng
Wu Xin
Wu Yezhu
Wu Yuanli
(Adult singers/musicians)
Wu Chuanzhi
Wu Guoying
Wu Tao'ai
Wu Taonan
Wu Xinglian
Wu Yuanliang
Wu Zhangshi, Project Director, "100 Dong Songs Program"
Du Kexin, Tour leader and translator
Ren Hexin, Director, Dimen Dong Culture Eco-Museum and Secretary-General, Western China Cultural Ecology Research Workshop
Read translations of the songs that will be performed at the Festival on June 30.
Learn more the Western China Cultural Ecology Research Workshop/
Dimen Dong Culture Eco-Museum.
Listen to an NPR interview: "Amy Tan reveals stories of Dong folk songs."
Read a National Geographic Magazine article on Dimen.