Hungarian Recipe: Paprikás Kalács / Paprika Bread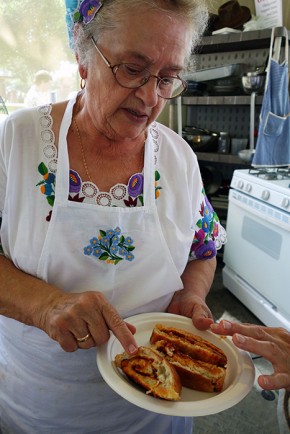 It has probably been evident to anyone who has sat in on the cooking demonstrations at this year's Folklife Festival Hungarian Heritage program that paprika powder is a rather important ingredient in the cuisine of Hungary as well as the majority-Hungarian regions of surrounding countries.
In fact, in the region of Kalocsa, otherwise known for its distinctive style of embroidery as well as for the production of some of the best paprika in Hungary, the ingredient is even used in a recipe for a sweet dessert dish, the paprikás kalács (paprika bread).
This pastry is often served either as dessert or instead of a main dish, following a hearty soup or stew. It tends to be more popular with adults, as children often only eat it until they realize the filling is not jam, which it closely resembles.
Recipe by Vera Szarka
Ingredients
2 lbs 3 oz flour
1 egg
9 oz lard
2 tbsp yeast
2 cups milk
1 lb sugar
3 tbsp salt
5 oz sweet paprika powder (preferably from Kalocsa)
Preparation
Mix the yeast into about ¼ cup of warm milk, 1 tbsp of flour, and a few tbsp of sugar. Set aside for about 15 minutes to allow the yeast to rise.
Add the rest of the flour into a bowl and form an indentation in the middle.
Add half of the rest of the sugar, salt, egg, and yeast mixture into the indentation.
Knead the dough until it is smooth and separates from the side of the bowl.
Add the lard. Butter can be used in its place, though the dough will not be as flaky or authentically Hungarian.
Knead the dough again until it is soft but not too sticky.
Place the dough ball back in the bowl. Cover and set aside in a warm place to rise for about an hour.
When the dough has risen, lay it onto a board dusted with flour and roll out into a rectangle approximately ½ inch thick.
Sprinkle on the paprika so that it evenly covers the surface of the dough. Sprinkle on the rest of the sugar so it covers the paprika.
Over the sugar and paprika, drizzle about ¼ cup of melted lard or butter.
Roll the dough into a log.
Cover the dough with a cloth and allow to double in size.
Place on parchment paper on a baking sheet, brush the surface with egg wash, and bake in a 350° oven for 40 minutes.
Let cool completely before slicing.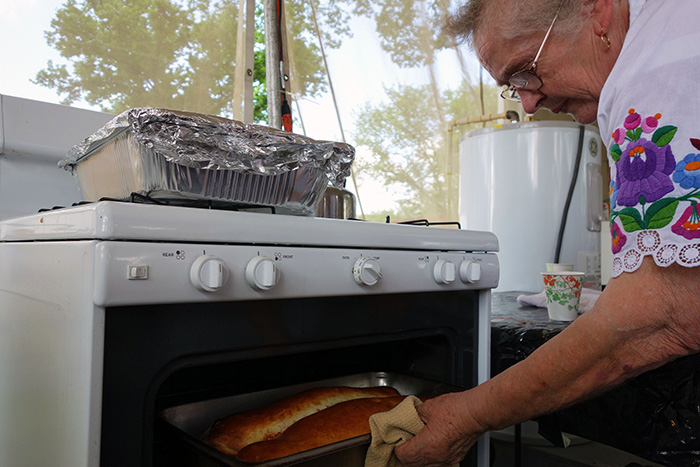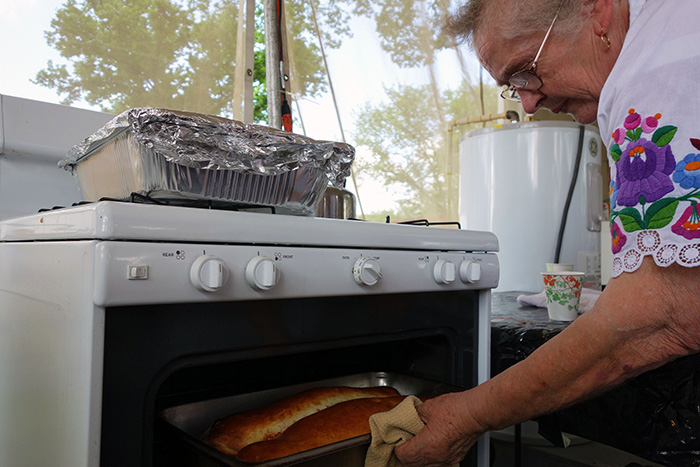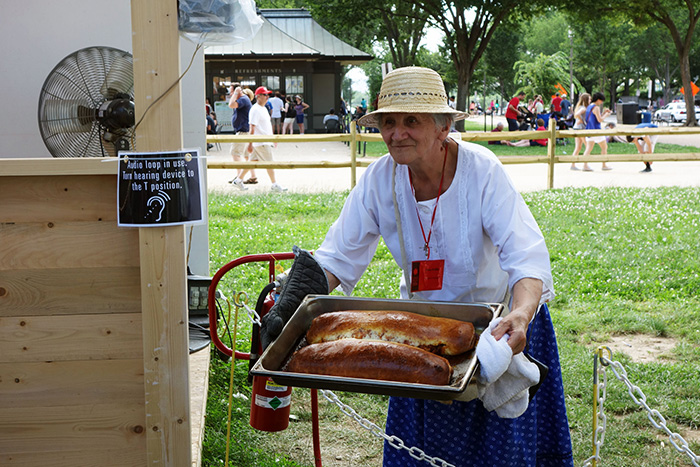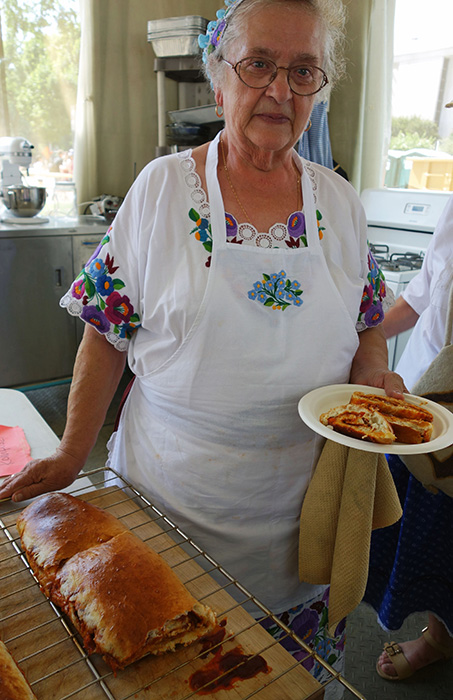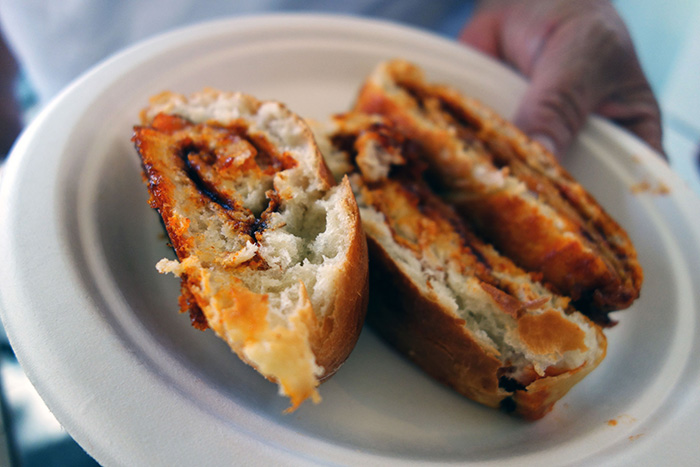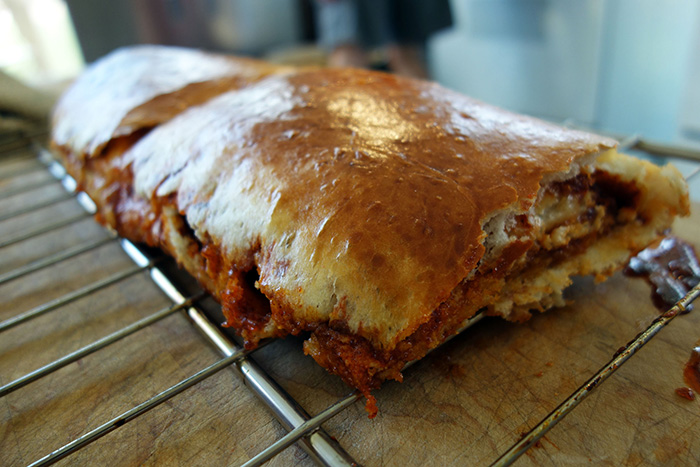 Lili Kocsis is the Participant Assistant for the 2013 Hungarian Heritage Festival program. She graduated from Harvard University in 2011 with a B.A. in linguistics. She dedicates her spare time to purposeful travel, food photography, and writing about regional cuisine.