Hungarian Recipe: Lángos / Fried Dough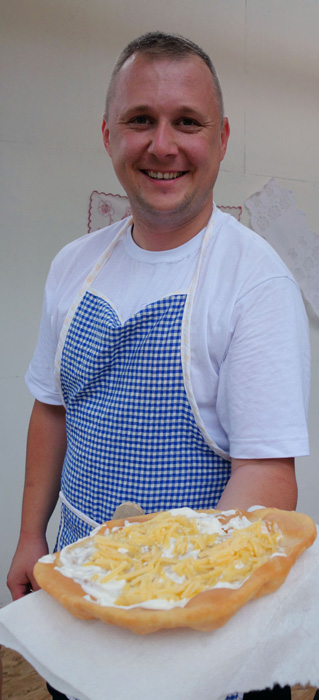 To kick off the 47th annual Smithsonian Folklife Festival, chefs Péter Utasi and Ilona Kollár of the Bácska region of Hungary demonstrated the preparation of one of Hungary's most popular festival foods, truly a celebratory snack, the lángos.
Lángos (pronounced lown-gosh) is a deep fried flatbread made with flour, yeast and salt. Traditionally, the surface is rubbed with garlic or brushed with either garlic butter or garlic water. It is topped with shredded Edam or Trappista cheese. Lángos is especially enjoyable on a hot summer day and is often bought at markets and street vendors around the country. The exterior becomes crunchy from frying while the inside remains soft and chewy, with the heat of the oil cooled by the soft sour cream and with the garlic adding an extra zing of flavor. Lángos was originally a flatbread baked in a brick oven over flames and often served as breakfast. Nowadays, since brick ovens are no longer commonly found in kitchens, the same bread dough is deep fried in vegetable oil and has turned into more of a snack food.
Lángos / Fried Dough
Recipe by: Ilona Kollár
Ingredients
2 lbs + 3 oz. of flour
Salt
5 ¼ oz yeast
1 head garlic
16 oz. sour cream
16 oz. grated cheese (Trappista or Edam)
Sunflower oil for frying

Preparation
Sift the room temperature (make sure it's not too cold!) flour into a bowl and mix in the salt.
Using your fist, form a hole in the mound of flour and add the yeast-water mixture
Mix these carefully within the hole (by hand or with a wooden spoon)
Mix the flour in as well and knead until the consistency reaches that of bread dough and it blisters.
Dust the top of the dough with flour and let rest under a clean cloth for 1 hour until it grows to twice its original size.
Place the dough onto a wooden board dusted with flour. Dust your hands with flour and knead.
Divide the dough into 5 loaves and let these rest in a warm place for 10-15 minutes.
Pull the loaves apart by hand and lay them in hot oil to fry.
Place on paper towel to absorb some of the grease.
While the dough is still hot, add sour cream mixed with garlic.
Sprinkle grated cheese on top.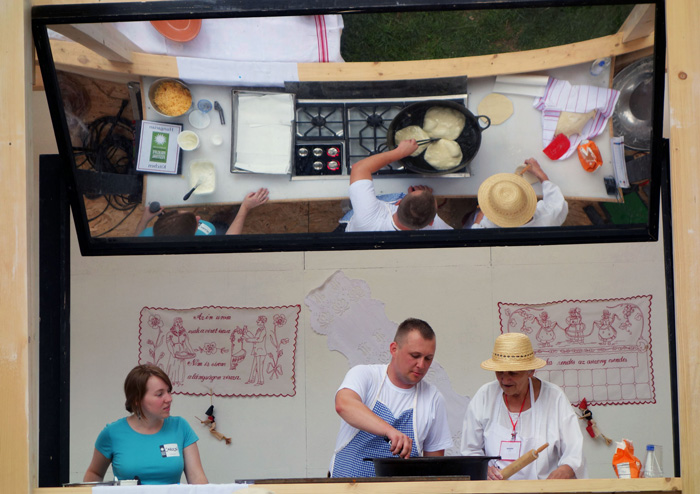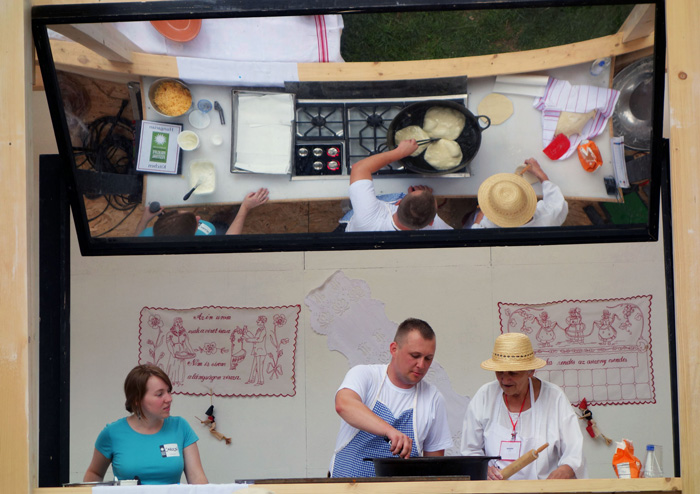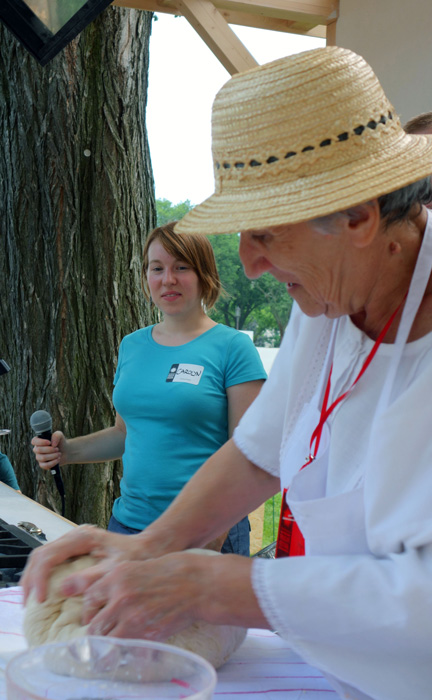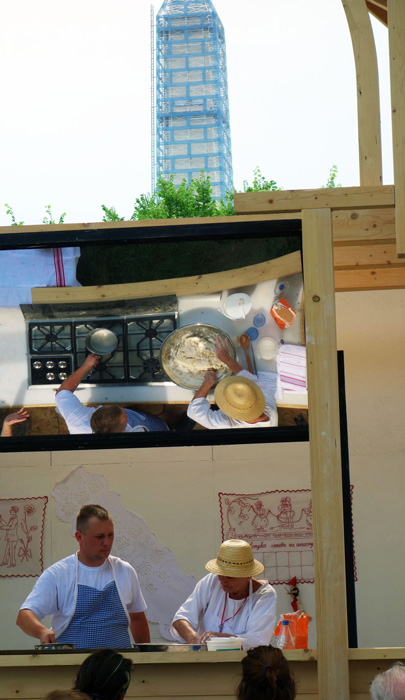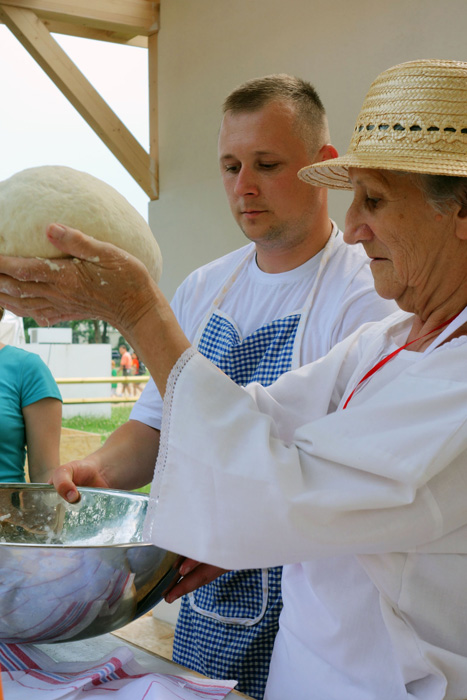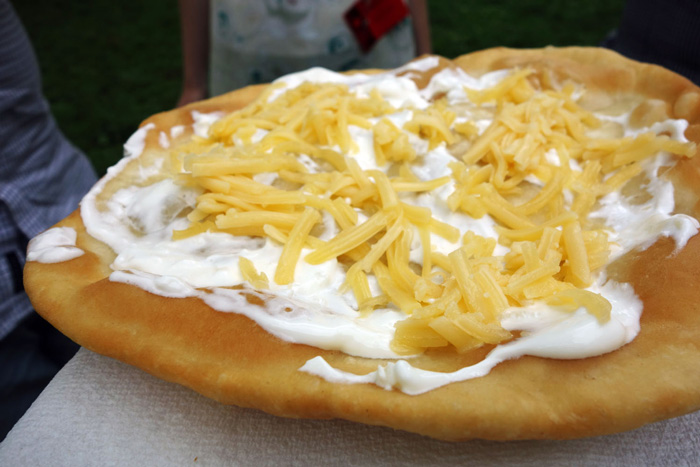 On Monday, we will be posting the recipe for the traditional brick oven flatbread. We'd love to hear—what's a traditional recipe that you've reinvented?
Lili Kocsis is the Participant Assistant for the 2013 Hungarian Heritage Festival program. She graduated from Harvard University in 2011 with a B.A. in linguistics. She dedicates her spare time to purposeful travel, food photography, and writing about regional cuisine.