Festival Audio: Hungarian Cimbalom (Hammered Dulcimer)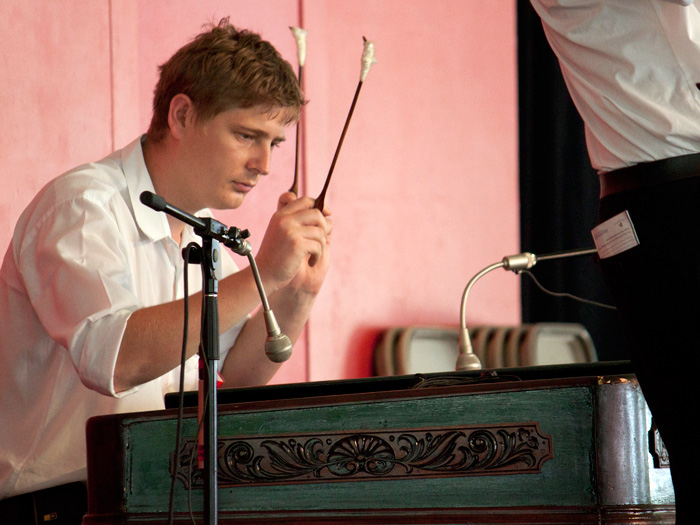 This installment of our Festival Audio series features musicians from the Heveder Folk Music Ensemble who are appearing at this year's Hungarian Heritage program.
The cimbalom is a type of hammered dulcimer prominent in Hungarian folk music. It's classified as a chordophone, though it is percussive in nature, as the musician hammers the strings with a set of mallets.
Fazakas Albert is featured on the instrument in this track, which was recorded on July 3, 2013 at the Heritage House at the Smithsonian Folklife Festival. Enjoy!
Audio
Hungarian Cimbalom (Hammered Dulcimer)