Festival Audio: In Process...A Cappella Ensemble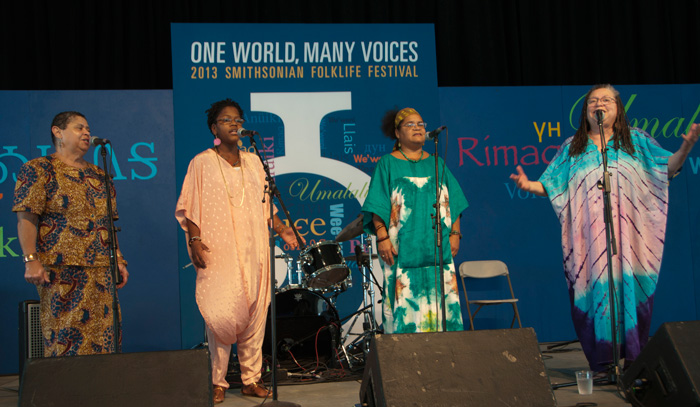 Our first installment of the 2013 Festival Audio series features a song from In Process…, an a capella ensemble from Washington, D.C. whose songs comment on the themes of love, self-respect, family, women, freedom and justice, equality and peace. Part of the Will to Adorn Festival program, this concert showcased musicians with a flair for sartorial splendor—artists who consider their visual presentation as carefully as they do their musical choices.
There will be Evening Concerts at this year's Folklife Festival every night but July 4 and 7.
This recording was made on June 26, 2013, at the Voices of the World stage on the Mall during the Will to Adorn concert. Enjoy!
Audio
Will to Adorn Evening Concert – In Process…