Celebrate International Women's Day: Take Action!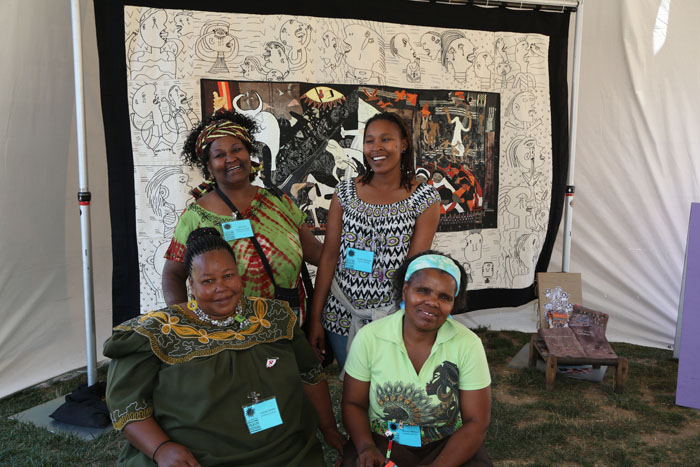 This Friday, March 8, 2013, marks International Women's Day, first celebrated in the United States in 1909 and now observed worldwide as a day of advocacy and celebration of accomplishments in the women's rights movement. While great strides have been made in many countries and communities around the world for women's equality and emancipation, much still remains to be done. Women around the world have complex identities and this day has different meanings for all. Communities' attitudes towards women and their roles within society have shifted significantly in many places since the first International Women's Day, and today is an opportunity to get involved in your local community to continue this positive trend.
According to the United Nations, this year's theme for International Women's Day, "A promise is a promise: Time for action to end violence against women" seeks to strengthen the international community's commitment to put an end to violence against women. This is especially relevant with the recent high-profile incidents of violence against women around the world, specifically in south Asia, and with the recent debate over and reauthorization of the Violence Against Women Act (VAWA) in the United States.
On this International Women's Day, we remember that women all over the world and in our own communities still suffer from violence and abuse. According to UN reports, 603 million women currently live in countries where domestic violence is not considered a crime, and 70 percent of women globally report having been the victim of violence.
International Women's Day marks an opportunity to take a stand for equality and emancipation: the unfortunate fact is that women still are not present in equal numbers in business or politics, women still do not receive equal pay for their work, and globally, women's education, health and their security is worse than that of men. Advocating for equality and emancipation should be a year-round commitment.
Take a look at your own community and society to see what you can do to advocate for social justice, equality, and emancipation; to explore the meanings and complexities of identifying as a woman (regardless of your own identity); and to celebrate the accomplishments of the women's equality and women's rights movements around the world.
Follow the example of the women featured at the 2012 Smithsonian Folklife Festival in the Creativity and Crisis program (pictured above), who use art as a means of working within their community to fight the stigma and raise awareness of HIV/AIDS for men and women alike. There are some fantastic events and initiatives planned to coincide with this year's celebration of International Women's Day, but don't limit your advocacy to today.
Visit the United Nations site on International Women's Day.
To learn more about International Women's Day, click here.
Click here to see five things you can do to celebrate today.
James Mayer is an intern at the Smithsonian Center for Folklife and Cultural Heritage. He was a Fulbright Fellow in Turkey for the 2011-2012 academic year and is a graduate of Macalester College, where he studied History and Classics.