To Old Friends in New Places!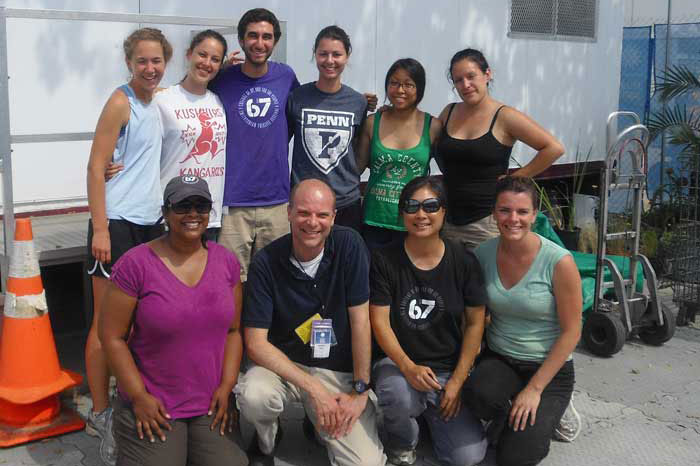 Today, the Center bids farewell and congratulations to two great colleagues: Stephen Kidd, Festival director, and Eileen Wayner, assistant to the Center director.
Stephen will take the helm of the National Humanities Alliance as their new executive director. Eileen is joining Linder & Associates, Inc. as an event architect. We will miss them both, but look forward to having old friends in new places.
Thank you, Steve and Eileen, for all that you have contributed to the Center for Folklife and Cultural Heritage.
Felicidades! Llangyfarchiadau! Gan Bei! Cheers!
Gallery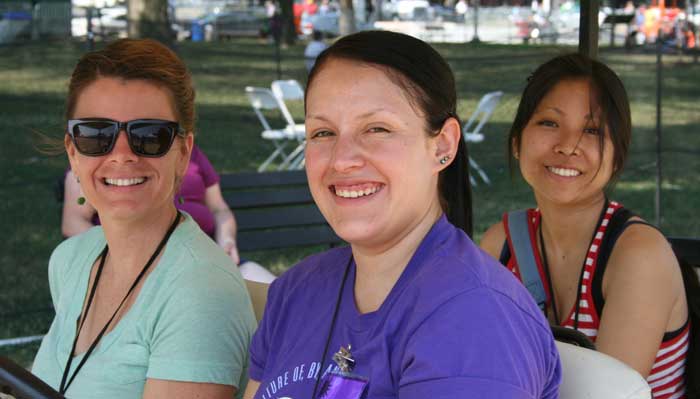 Eileen with interns Karla and Marina in 2012.

Eileen at the wheel of a Festival golf cart in 2011.

Eileen poses with Josue (Festival designer), Gert (NAMES Project), Anna (Creativity and Crisis coordinator), and Father Joseph (NAMES Project) after a session of flag dancing at the 2012 Festival.

Eileen with Mariachi Los Amigos at the Smithsonian staff picnic in 2011.

Reshma, Eileen, and Diana at the 2011 Festival.

Steve presents opening remarks at the 2011 Folklife Festival.

Photo by Walter Larrimore, Ralph Rinzler Folklife Archives

Photo by Jeff Tinsley, Ralph Rinzler Folklife Archives

Steve talks with NAMES Project Foundation executive director Julie Rhoad after the 2012 Festival opening ceremony.

Photo by Harold Dorwin, Ralph Rinzler Folklife Archives

Steve poses with R&B pioneers Dr. Mabel John and William Bell at the 2011 Festival.

After the damaging storm of June 29, Steve surveys Festival site damage with Secretary Clough and CFCH staff Barbara and Dan.

Photo by Charlie Weber, Ralph Rinzler Folklife Archives