Stocking up for Quilting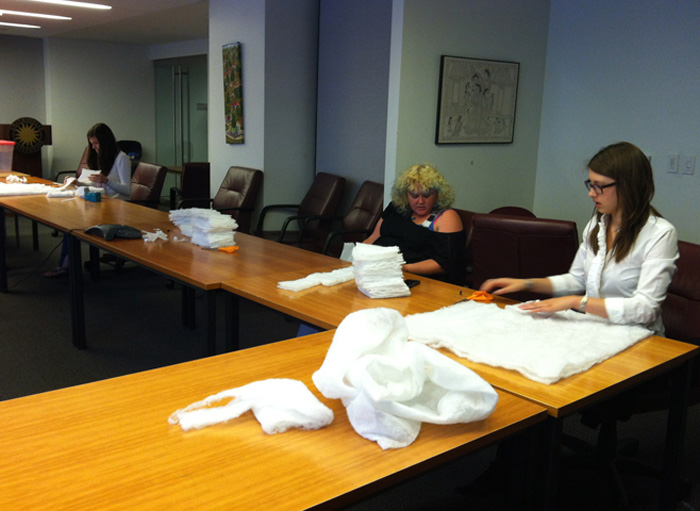 With participants arriving in less than two weeks, the Festival's Supply Team has been rapidly amassing materials for each program. For Creativity and Crisis, this means batting—yards and yards and yards of batting.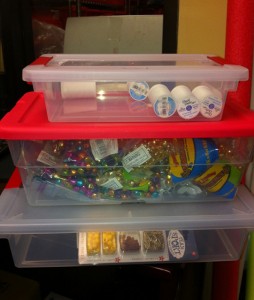 Upon its arrival to the office, the program's interns Allison Klem, Kristen Luigart, and Lindsay Tauscher took their rulers and scissors to the rolls of batting. They cut it into 4½-inch squares for quilting demonstrations and tutorials in the Quilting Bee tent and 6½-inch squares for family quilting activities in the Kids Create! tent.
Also on the list: thread, beads, and s-hooks!
Anna F. Kaplan is the program coordinator for the 2012 Festival program Creativity and Crisis: Unfolding The AIDS Memorial Quilt. She has a master's in Oral History and a master's in Anthropology from Columbia University.