Sing the Body Electric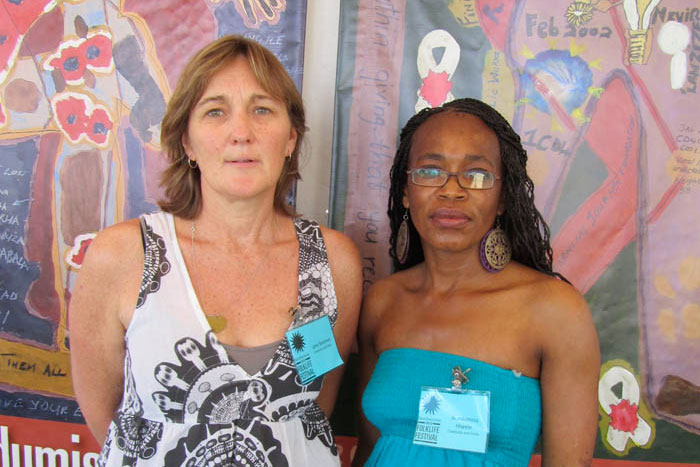 A hand-drawn outline of a South African woman's body, words and symbols adorning the illustration. Written wishes and prayers undulating with a summer wind that is perfumed by carnations and lemongrass. These are but two examples of how creative expression and arts are helping people navigate grief and promote well-being in response to the devastation of the HIV/AIDS pandemic.
Jane Solomon is from Cape Town, South Africa, where she works as a designer, textile designer, and healing practitioner. In 2002, she developed a "body map" process as a form of memory work that brings together bodily experience and visual artistic expression for persons living with HIV/AIDS in South Africa within the township of Khayelitsha. The urgency to create art that advocated for awareness was especially acute, as the numbers of HIV/AIDS deaths were spiraling out of control, while South Africa's president had announced that HIV doesn't exist. Solomon continued to conduct body map workshops both in South Africa and around the world. In 2011, she located participants from the original 2002 maps and engaged them in painting a second portrait, nine years later.
"Creativity activates. Without creativity life can be quite harsh," says Solomon, about the benefit of the actual art-making process for HIV/AIDS patients. "In order for arts to work, you first have to create a safe and supported environment that allows patients to tell their story. It allows them to re-envision how they see themselves, to work in a group that is healing, and gives them an opportunity to research and process their own lives. Many times it gives them some distance from their problems and possibly even the solutions to them."
The life-sized banners of maps are powerful talismans. In its basic form the body map involves drawing (or having drawn) one's body outline onto a large surface and using colors, pictures, symbols and words to represent experiences lived through the body. The painted colors are vivid, the written words sing off the surface:
I love my body.
We are all affected.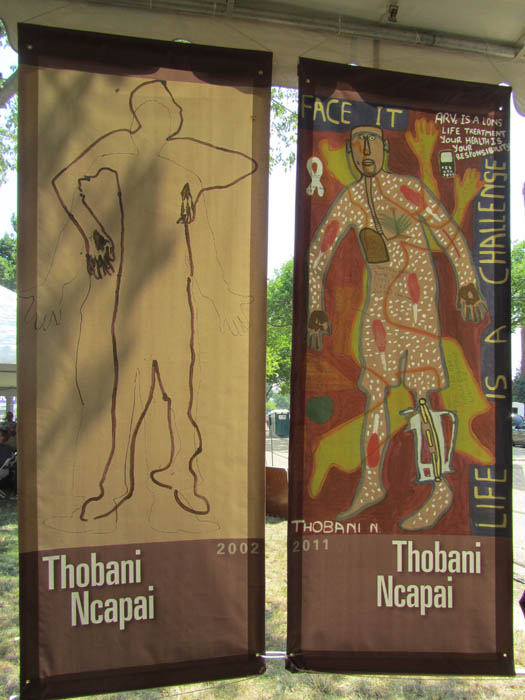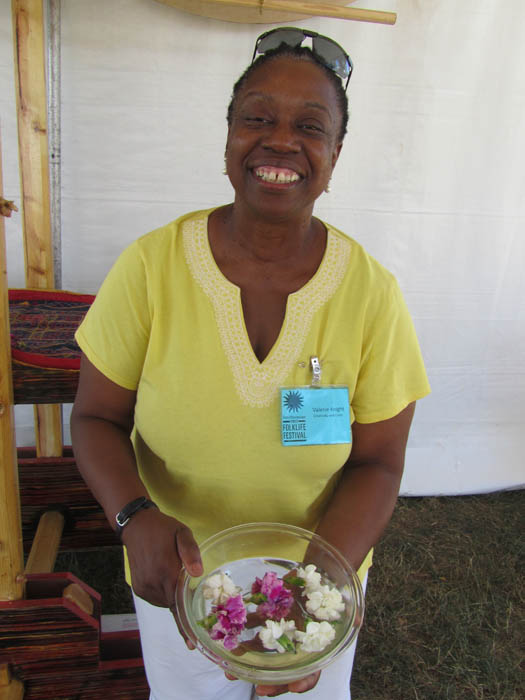 Valerie Knight is from New York, one of the epicenters of the epidemic in the U.S. Throughout her career, she has worked with long-term survivors of HIV/AIDS, doctors, nurses, and case managers in expressive workshops to understand the stages of grief and how to nurture the needs of the grieving. After an intensive period of studying African textiles, quilting patterns and traditions as language to help decipher the needs specifically of African American women, she began building makeshift altars to acknowledge loss or tragedy, and to create rituals with real meaning.
According to Knight, in American society, the practice is that people die, which is followed by a ritual, and then you're supposed to forget about it in a week. "In the first decade of the epidemic, we were witness to people dying young, very young. AIDS was insidious— one day you can feel fine, and the next you're close to dying. Children were dying before parents, partners who expected to be together a long time experienced sudden loss. We needed to express our grief, to show our outrage, our pain. We also needed to show the beauty of the people who have passed. We need to make possibilities for those expressions, that they will not be forgotten."
She also acknowledges that one of the benefits to what HIV/AIDS activists have done in the United States has been the refreshing of ancient traditions that had been buried. These are the traditions of gathering community together, of sharing, of testifying, and pointed out that these methods are now being used to heal and support in other cases such as breast cancer and heart disease. HIV/AIDS activism has brought out old practices of mourning and for storytelling, helping us as a grieving nation to move away from shame and humiliation and into acceptance.
After wandering the Festival and visiting the multiple components of the Creativity and Crisis program, she praised the collective work and the power of creativity to change, noting that "The word is powerful, and that through everyone's efforts, color, image, metaphor are all mixed together now. Everyone is working towards the same purpose, to end this epidemic. I've been to something like 150 AIDS memorials, and every time, I want it to be the last one I ever go to."
Patricia Wakida is a writer and historian based in Boyle Heights, a neighborhood of Los Angeles, California.