Plugging in to the Future: First Place Winner in EcoCar2 Competition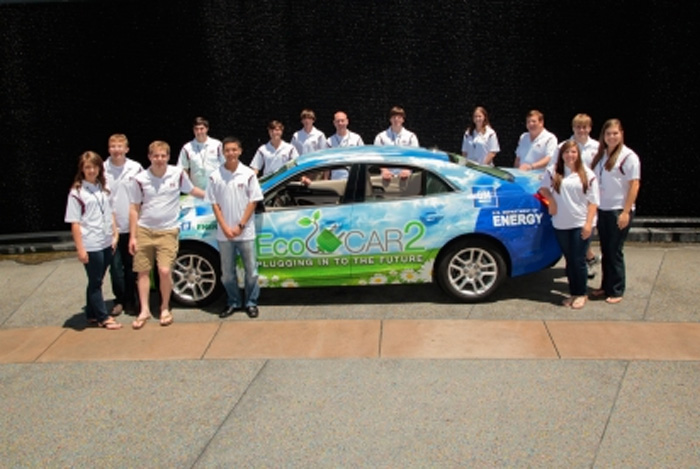 Mississippi State University's student alternative vehicle design team was just named Year-One winners of the EcoCAR2: Plugging In to the Future competition. A three-year competition organized by the U.S. Department of Energy and General Motors, EcoCAR 2 has invited fifteen competitively selected collegiate teams to re-engineer a 2013 Chevrolet Malibu to improve its fuel economy and reduce its emissions, while maintaining performance, safety, and consumer appeal. The first year of competition focused on computer-based modeling and simulations.
As part of the 2012 Campus and Community Festival program, students and faculty from Mississippi State University will be showing off their earlier EcoCAR model, a re-engineered General Motors sport utility vehicle that earns more than 118 mpg and has a 60-mile all-electric driving range.
Come out to the Festival this summer to meet MSU design team members and participate in informative and fun, hands-on activities that explore sustainability issues, such as energy consumption, transportation choices, and potential alternative energy solutions.
Read more about the MSU EcoCAR2 achievements here.