Free Festival tours in English or Spanish! ¡Acompáñelos!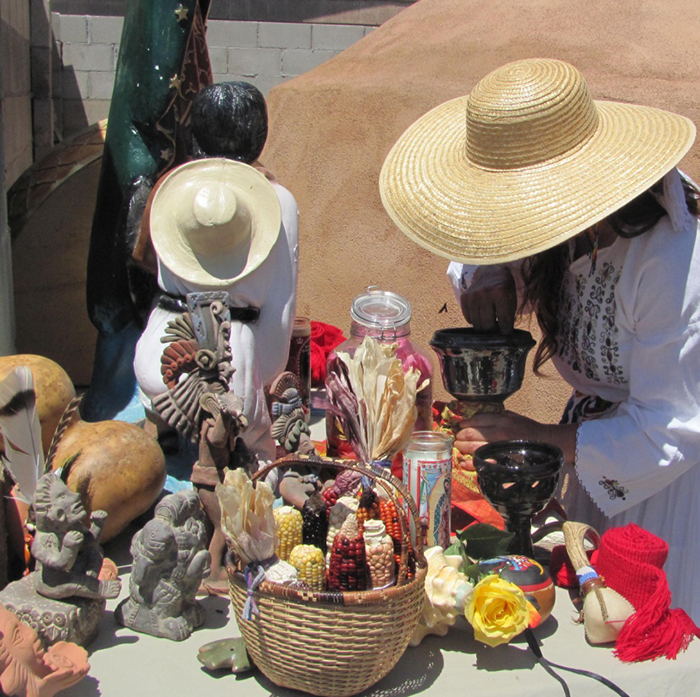 Venga al programa "Campus and Community" donde podrá bailar con la música del Mariachi Aztlan; aprenderá sobre medicinas tradicionales de México; y podrá participar en actividades de arte y tecnología que se llevaran a cabo en el área de actividades para la familia. En algunas de estas áreas habrán participantes que hablan español pero también vamos a estar ofreciendo una versión en español de nuestra actividad "Jardín de la Familia," que estará disponible en todas las cabinas de información, y estaremos dando recorridos en español.
Nuestro sitio de web www.festival.si.edu tiene mas información sobre el Festival y un calendario completo de eventos. Para organizar un recorrido del programa "Campus and Community" en español, por favor póngase en contacto con Cristina Díaz-Carrera al numero telefónico 760-222-3219 dos días por adelantado.
Todo los eventos del Festival son gratis y son accesible desde la parada Smithsonian en las líneas Naranja y Azul del Metro.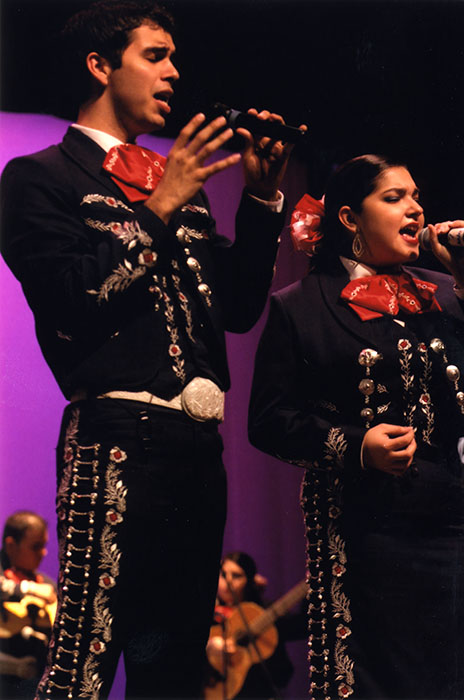 Come to the Campus and Community program where you can dance to theUniversity of Texas Pan American's Mariachi Aztlan; visit traditional medicine practitioners from the University of New Mexico; and participate in art and technology activities from various universities in the Family Activities area.  These areas feature Spanish-speaking participants, but we also offer a Spanish-language version of our Family Garden Activity, available at all Information Booths, and Spanish-language tours by arrangement.
Our website (www.festival.si.edu) has more information about the Festival as well as a schedule of events.  To arrange for a tour in English, please contact Hailey Chenevert at 818-984-1604. Please arrange at least two days in advance. 
All events at the Festival are free and open to the public, and accessible from the Smithsonian Metro Stop on the Orange or Blue lines.
Betty Belanus is the curator of the Campus and Community program. Silvia Argueta is currently an intern at the Center for Folklife and Cultural Heritage.