Dinosaurs for Everyone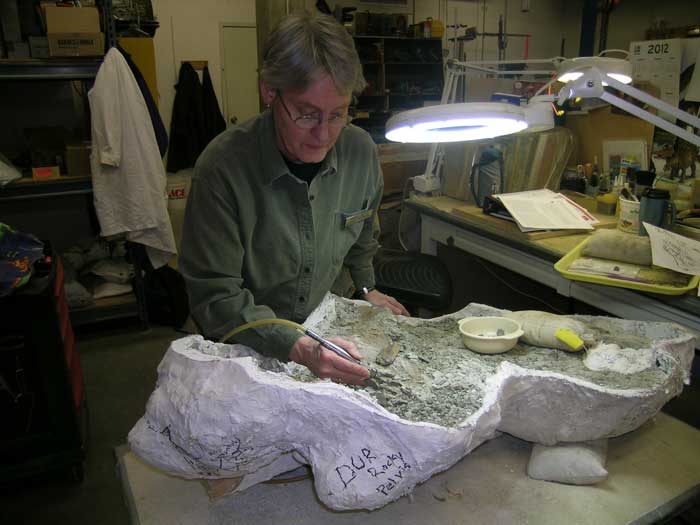 I am excited to see that Dinosaurs under Montana's Big Sky will be featured at the Festival. This is not so much because I once lived in Montana, where the exhibit originates, or because my college housemates and I covered the walls of our house with dinosaur flash cards. Instead, I'm looking forward to the chance to touch genuine dinosaur fossils and meet the real-life Dr. Alan Grant (a character in the movie  Jurassic Park), the renowned paleontologist Dr. Jack Horner.
That's right—dinosaurs and Jack Horner, from the Big Sky Country.
Horner's groundbreaking discoveries include the first dinosaur eggs in the Western Hemisphere, the first dinosaur embryos, and the first evidence of parental care among dinosaurs (yes, the dinosaurs cared for their babies!). He is a recipient of the MacArthur Fellowship and served as the technical advisor and inspiration for the Jurassic Park movies. He will be at the Festival on Wednesday, June 27, only, and giving presentations at 12:30 and 4:30 p.m. in the Smithsonian U tent on "Teaching Dinosaur Science Using Unthinkable Methods."
At the Montana State tent, experts from MSU and Museum of the Rockies will be demonstrating how the fossils are prepared after they are collected from the field. There will also be opportunities to learn about what it's like to be a paleontologist at a dig site through videos and interactive activities for curious learners of all ages.
Joan Hua is an intern with Smithsonian Folkways Recordings. During her internship, she has primarily been helping to process and manage the production of a world music collection acquired from UNESCO. She is a recent graduate of University of Puget Sound in Tacoma, Washington.