Citified--Meet Steven Cummings and BK Adams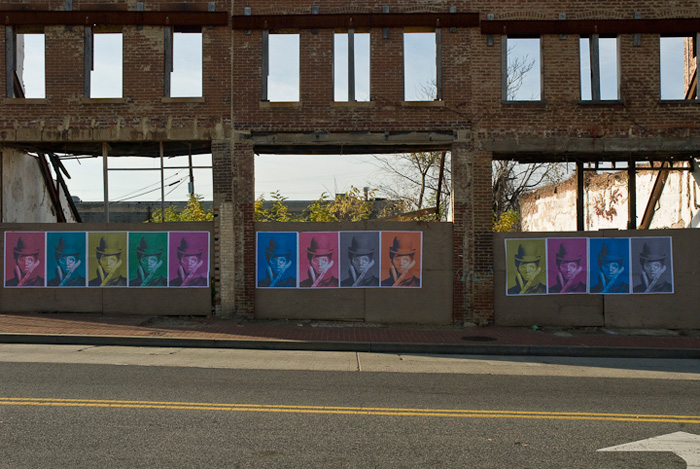 The Citified program of the upcoming Festival grows out of a long-term Anacostia Community Museum initiative, Call and Response, which explores arts and creativity through exhibitions and installations, museum collections, and community-focused programs.
In developing these programs, I have had the opportunity to meet many talented artists. For instance, working with visionary artists BK Adams and Steven Cummings has been an unforgettable experience. The two are frequent collaborators—working closely together on a number of public art projects. I often found the two cooking up some new idea when I visited BK Adams' studio.
Steven Cummings is the brilliant conceptual artist behind a series of mysterious 2011-2012 wheatpastings in the  D.C. area.  His images are meant to stimulate a number of provocative questions about identity and representation, and can still be seen in many neighborhoods throughout the city.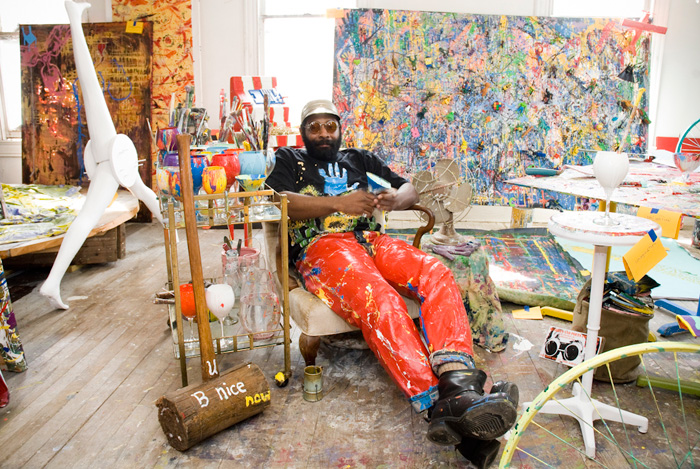 Mischievous. Fantastical. Eccentric. Mind-blowing. Incredible. Talented. Charmingly weird. Engaging. All of these descriptions and more characterize the art and purpose of BK Adams, otherwise known as bk.iamart.adams, local artist and charismatic figure-about-town. Self-taught, BK is determined to challenge and encourage people--young and old, male and female, conformist and nonconformist--to expand their visual and spiritual horizons, to find the creative expression inside them, and to create their own strong identities in a world that is often confusing, intimidating, and overwhelming.
BK Adams' "IAMART" motto and works of art have appeared in public places and in galleries throughout Washington, D.C., and have also attracted a broad and devoted following across the country and on the internet. Using exuberant color and everyday life objects, his work poses a call to the viewer to get involved with art. Visiting his studio in historic Anacostia was eye-opening and mind-expanding.
You can meet BK Adams at the Folklife Festival on June 30 and from July 4 through July 8. Adams will be talking about his artistic process and creating a new work of art in the "Good Hope and Naylor Corner" tent.
Portia James is senior curator at the Smithsonian's Anacostia Community Museum.