Citified--Meet Melvin Deal and Coco Bayron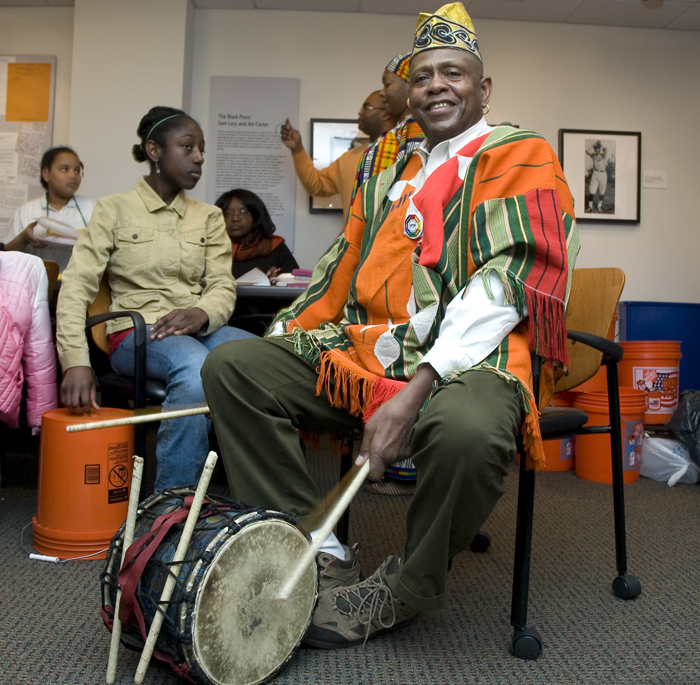 The artists participating in the Citified program represent a range of genres. It has been exciting to meet them and learn about their work, and I have discovered so much about the different kinds of creative things people are doing east of the river.
Of course, any time you get to sit and talk with Melvin Deal, the Father of African Dance and Drumming, it is a memorable experience. Not just an educator and a mentor to many young men and women, he is also quite a philosopher, with well-informed and long-held views on the meaning of African heritage, and the importance of arts in daily life. His dance composition for big women (say, weighing more than 200 lbs.) electrified the audiences when it debuted. His dancers all talk about how participating in the performance transformed their lives "Let's talk about beauty," is the first thing Deal says when I ask him about it.
I also got a chance to meet Coco Bayron and his wife, Vonnie, owners and operators of Nu Flava Ink Tattooz on Martin Luther King Avenue, SE. Never having been inside a tattoo artist's studio,  I was blown away by the brilliantly colored and intricately detailed "flash" (designs for tattoo creations) displayed on every square inch of wall space. It was like walking into an imaginary world. Coco is the primary artist in residence at Nu Flava, but he mentors other tattoo artists.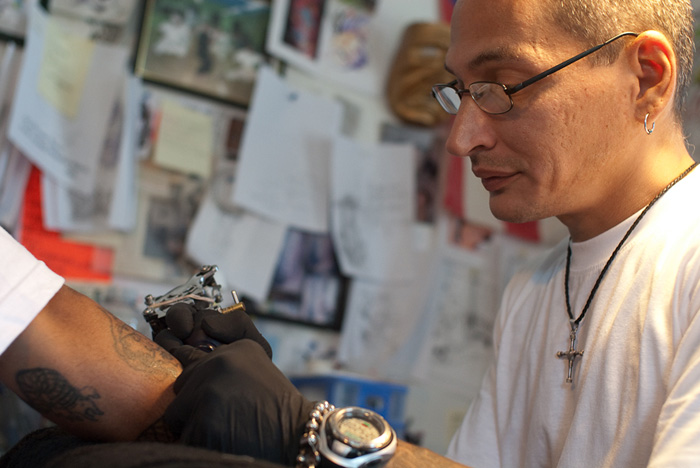 Deal and Bayron are just two of the many talented artists who will be participating in the Citified program at the Smithsonian Folklife Festival. You can catch Melvin Deal on the performance and narrative stages on June 28, July 1, and July 6 through 8. Come meet Coco Bayron on July 4 and July 6, when he will be demonstrating and talking about the process of designing tattoo art.
Portia James is senior curator at the Smithsonian's Anacostia Community Museum.