"Bring Back the Funk!!"--Opening Night Concert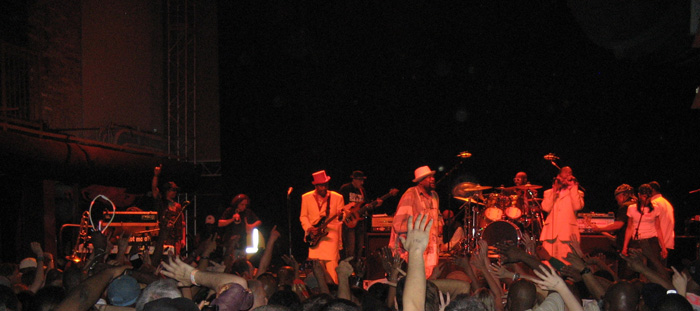 Wondering where the funk has gone? Look no further than this year's Smithsonian Folklife Festival! The National Museum of African American History and Culture will "Bring Back the Funk" with a free concert on the National Mall, Wednesday, June 27, from 6 p.m. to 9 p.m. in the Festival's "Panorama Room" performance tent between 12th and 14th Streets. "Bring Back the Funk" will open the Folklife Festival's evening concert series and will take place within view of the future site of the museum.
The free concert will feature music legends George Clinton, Meshell Ndegeocello, and Ivan Neville and Dumpstaphunk. Popular radio personality Tom Joyner will serve as the master of ceremonies.
The concert is part of a year-long series of events celebrating the groundbreaking of the museum. The groundbreaking ceremony took place on February 22, 2012, on the site of the museum, which is adjacent to the Washington Monument on the National Mall. The concert also celebrates Black Music Month. "We are pleased to continue the excitement of our February groundbreaking with another distinctive event where everyone can join in celebration as we move closer toward creating a museum on the National Mall," said Lonnie G. Bunch, founding director of the museum. "This public concert shows how the museum is 'real' even though we do not have a building yet."
The funk music genre is a fusion of styles representative of the entire 20th century of music making, culture, and thought that continues to speak to generations of Americans. The artists who are performing will show how funk music has influenced hip hop, soul and rock. In between sets, Joyner will talk to performers and museum experts to get their impressions on funk and the impact it has had on music. During the performances, audience members are encouraged to hit the dance floor.