Behind the Scenes: After the Storm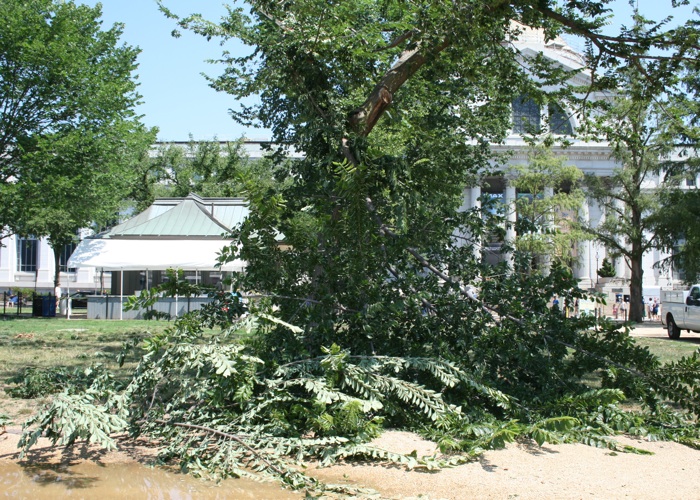 The 2012 Folklife Festival closed June 30 due to storm damage. The Smithsonian and Festival teams  worked tirelessly, even as the mercury rose above 100, to ensure that the grounds would be ready for participants and visitors on July 1. People climbed ladders, hauled tree branches, prepared food, cleaned up participant display areas, reinstalled signs, and did supply runs. They cut open new bags of zip ties; laid out damp textiles and signs in the sun to dry; re-set chairs; and hauled garbage. No task was too big or too small.
Click on the thumbnails below to see how hard we worked today.