Artist Profile: BK Adams. I AM ART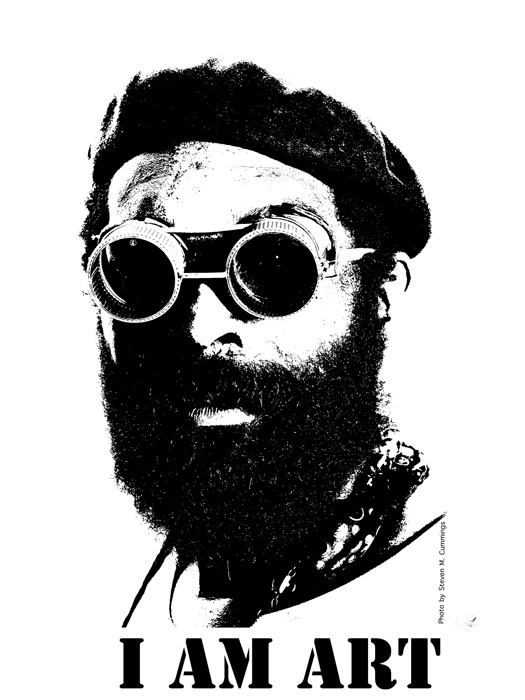 When joining the Folklife festival team, I was given brief profiles of all the participants that were a part of the Citified program. While there are many interesting and talented artists for this year's festival, none stood out quite like BK Adams. He has not only made elaborate and exotic pieces of art work but has become a work of art himself.
While BK Adams is a professed "walking exhibit," he is more than just an eccentric artist.  He strives to get the people involved in the art. During the Folklife Festival viewers will experience this first hand as they will be able to watch BK creating sculptures in a welding area on site and kids will be given the chance to make sculptures of their own with BK.
BK Adams will be participating at the Folklife Festival on July 1 and July 5 through July 8.
See images from a studio visit by Kate Aebischer and Malik Stevenson. Click on images to enlarge.
Kate Aebischer is an intern with the Smithsonian Institution's Center for Folklife and Cultural Heritage and she is working on the Citified program for the 2012 Folklife Festival. She is also an anthropology student at The College of New Jersey.