AIDS 2012 Conference in Washington, D.C.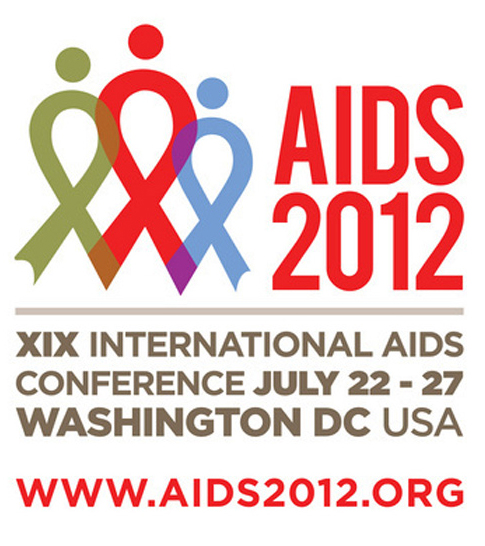 The NAMES Project Foundation is co-producing the Creativity and Crisis: Unfolding the AIDS Memorial Quilt Folklife Festival program as a prelude to their participation in the XIX International AIDS Conference. This conference, or AIDS 2012, will take place in Washington, D.C., from July 22nd to July 27th, 2012. This is the first time that the conference has been held in the United States since 1990, when it was held in San Francisco, California. The International AIDS Conference is "the premier gathering for those working in the field of HIV, as well as policy makers, persons living with HIV, and other individuals committed to ending the pandemic. It is a chance to assess where we are, evaluate recent scientific developments and lessons learnt, and collectively chart a course forward."
The conference typically attracts up to 25,000 delegates, including scientists, activists, and government leaders, representing nearly 200 countries around the world. This year's theme, "Turning the Tide Together," reflects this unique moment in the history of the HIV/AIDS epidemic. Thanks to recent scientific advances in both treatment and prevention, the world is at a defining point in time where people around the globe are finally able to envision an end to the epidemic. "Turning the Tide Together" is both an expression of renewed optimism and a call to action as the world moves forward in the fight against HIV and AIDS.
In honor of AIDS 2012, The NAMES Project Foundation will display The AIDS Memorial Quilt across Washington, D.C., from July 21st to July 24th. The Quilt will fill the available sections of the National Mall (from 8th Street to 14th Street) and will be on display in over forty locations throughout the metropolitan D.C. area.
The AIDS 2012 conference is organized by the International AIDS Society in partnership with a number of international bodies and local partners. It will be held at the Walter E. Washington Convention Center (WCC), a state-of-the-art facility in downtown Washington, D.C. For more information, click here
Lindsay Tauscher is an intern at the Center for Folklife and Cultural Heritage, assisting in the production of the 2012 Creativity and Crisis Folklife Festival program. She is assistant executive director of Capturing Fire, a national queer spoken word and poetry festival, and works for La-Ti-Do Cabaret, the District's only weekly spoken word and musical theatre cabaret series. Lindsay is a graduate of Johns Hopkins University, where she double majored in History of Art and French and minored in Museums and Society.