R&B Trivia: D.C. Hand Dance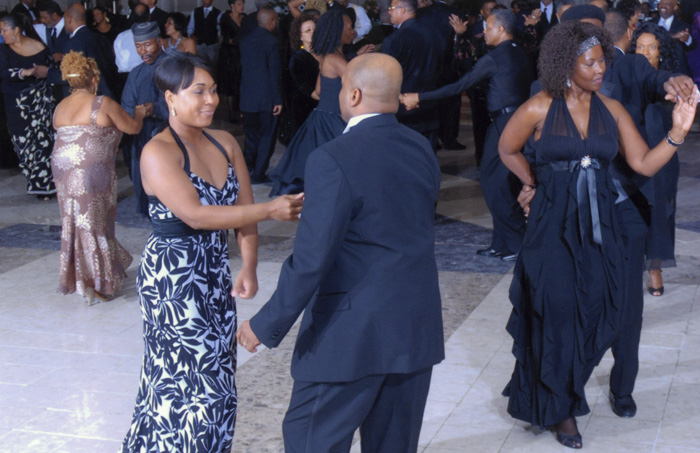 Did you know that Washington, D.C., has its very own dance form?
It is called "Hand Dance," "D.C. Hand Dance," or "D.C. Swing." Developed in the mid-1950s as a "close-contact" or more "sensual" kind of swing, hand dancing is typically danced to R&B music with partners' hands in contact for the entire dance. It consists of "smooth footwork and hand-turns… to a 6-beat, 6 to 8 count dance rhythm" (Manriquez 2010).
In 1993 hand dance was recognized by the Smithsonian as a national art form and in 1999 it was officially recognized by the city council as the official dance of Washington, D.C. The Folklife Festival is highlighting two premier hand dance groups to display this unique D.C. tradition. The National Hand Dance Association will be performing the first week of the Festival and the Smooth & EZ Hand Dance Institute performs the second week.
Tucker Foltz is a production intern for the Rhythm and Blues Program of the 2011 Folklife Festival.