R&B Posters: Globe Poster Printing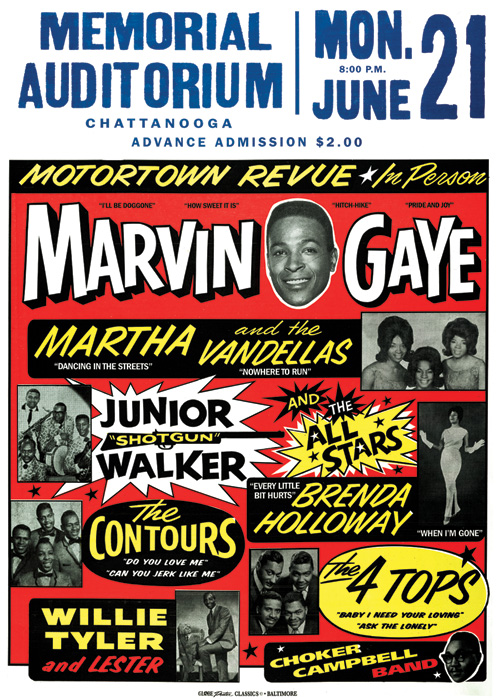 Rhythm and blues (R&;B) music captured the spirit of post-World War II America, and in subsequent decades, it spread like wildfire across the country. R&B artists travelled from city to city and town to town to meet this demand, advertising their performances on show posters hung in public spaces.
Globe Poster Printing, one of the most prominent presses located deep in the heart of East Baltimore, was one of the primary suppliers of R&B performance posters from the 1950s. Globe posters, which were used for advertising vaudeville acts, auto races, burlesque houses, and carnivals across the country, were known for their neon colors, bold systems of typography, rainbow rolls, and combination of silkscreen and letterpress.
Globe was commissioned to produce a poster for the 2011 R&B Festival program. This year's Festival will highlight their work and legacy, which is the subject of an upcoming documentary.  Learn more by viewing this trailer for a new documentary.
Bob Cicero, whose family owned Globe Poster Printing until their recent closure, will participate in a discussion on Thursday, July 7, 10, and 11 on the Session Stage in the Rhythm and Blues program area.
Van Luong is the festival blogger for the 2011 Folklife Festival.