Promoting Sustainability on the Mall: Collectible Water Bottles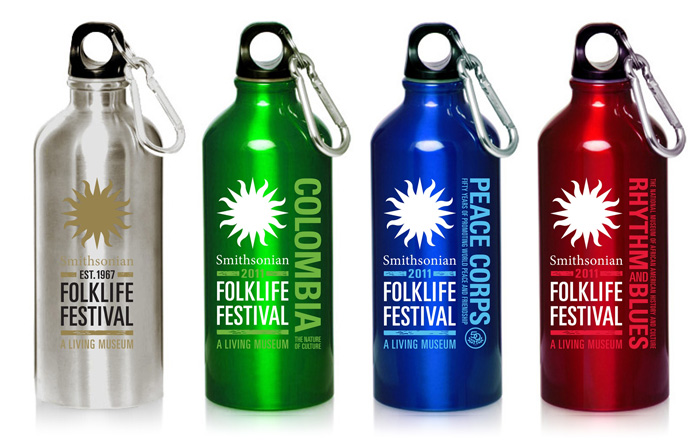 This summer, the Smithsonian Folklife Festival debuts 3 free filtered water stations located on Festival grounds.
The Folklife Festival is also proud to offer for purchase stylish new refillable water bottles, whose logo was designed by Senior Graphic Designer Josue Castilleja, "These sleek collectible bottles come in a variety of colors and feature our new Folklife Festival logo," said Mr. Castilleja. "I hope to see many visitors stop by our filtered water stations to fill up their new Festival bottles and help to promote sustainability on the National Mall."
Help us reduce the Festival's footprint by purchasing a collectible Smithsonian Folklife Festival Water Bottle, or by bringing your own refillable beverage container.  We look forward to seeing you at our watering holes!
Van Luong is the festival blogger for the 2011 Folklife Festival.