Pinol Soup from Guatemala: Peace Corp Recipes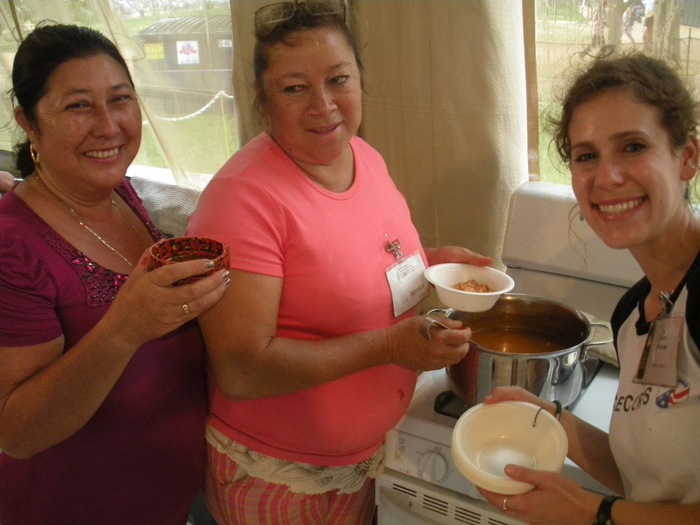 This soup includes toasted, ground corn, a regional variant on this dish known across Guatemala. It is commonly consumed directly from the bowl, no utensils needed. Recipe by Zonia Judith Garcia de Garcia and Reyna Floridalma Alvarado de Ramirez.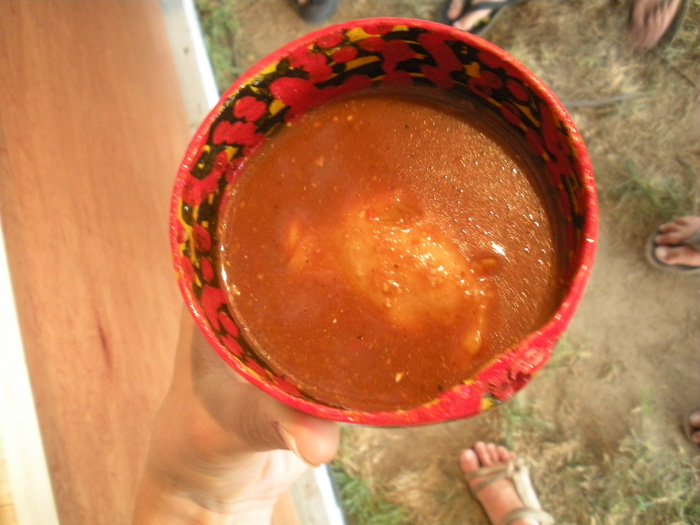 Ingrediants: 
3 chiles pasas
2 chiles guapes
2 red bell peppers
1 lb tomatoes
4 oz tomatillos
2 oz sesame seeds
2 cinnamon sticks
6 whole peppercorns
1/2 cup toasted and ground corn kernels
1 chopped chicken breast (optional)
Directions:
Roughly slice all vegetables and grill them together on skillet.
Boil chicken for twenty minutes in two cups of water, or boil water without chicken for vegetarian version.
Puree grilled vegetables in food processor or blender, and then pour puree into boiling pot.
Add ground corn, salt and pepper to taste and to thicken the soup.
Serve! And remember, no utensils needed.
Meghan Hiscock is a program intern for the Peace Corp program at the 2011 Folklife Festival.