Future Folklife Festival Program: Medical Traditions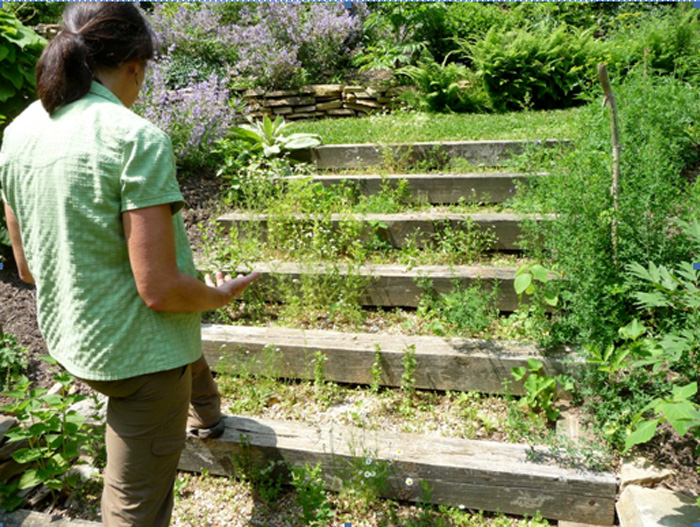 On a warm day this past spring, curator Betty Belanus, researcher Sita Reddy, and I began a drive from Washington, DC, to Laurel, Maryland. Our purpose was two-fold: to visit Tai Sophia Healing Institute, and to experience Dr. James Duke's medicinal herb garden (associated with Tai Sophia). What was the significance of our travel? Incorporating these instruments of healing into a future Folklife Festival on healing traditions.
Those of you who are familiar with the Folklife Festival know that many of our past programs have had elements of medical traditions; some of these programs include: the 2011 Colombia program, 2010 Mexico program, 2009 Wales program, and 2008 Bhutan program. The World Health Organization released a report earlier this year stating that 70-95% of the "developing world" uses traditional medicine as their primary form of care. They also determined that Canada, France, Germany, and Italy had similar rates of use. With so much of the world using traditional medicine, we hope to show the diversity, complexity, and cultural influence that these medical traditions hold.
Once we entered Tai Sophia Institute, we were greeted by Ayo, a healer and recent graduate of Tai Sophia's school, who directed us to their library—completely free and open to the public. Once in the library, we perused the shelves and found ourselves delving into fascinating traditional medical journals like Herbal Gram. Soon we were talking with Stuart Rodes, one of the librarians, who took us to the apothecary. We watched as the pharmacist and graduate students measured out combinations of herbs for various patients whom Tai Sophia treats on a daily basis. Afterwards it was time to embark on the second part of our journey, and we headed off to Dr. Duke's garden.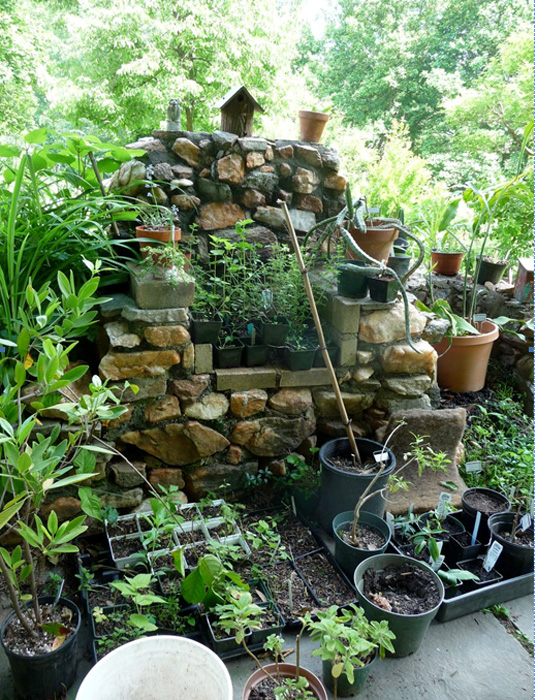 We set out with a hand-drawn map and little sense of our surroundings. What should have been a short ride took a little longer than expected, but after turning around (a few times) we were on the right track and pulling up Dr. Duke's driveway. We were greeted by his assistant, Helen Metzman, who is the primary care taker of this magnificent garden. Dr. Jim Duke himself took us to the garden, and gave us the history of his work for the U.S. Department of Agricultural Research Station, where he studied tropical plants, as well as medicinal plants. Dr. Duke also spent a great deal of time discussing the benefits of the healing powers of plants in comparison with pharmaceutical drugs. The understanding of healing traditions consumes him; he is extremely knowledgeable about hundreds of plants, and he showed us row by row which plant would heal which ailment. The rows of his garden, he explains, correspond with the chapters of his book on botanical healing, The Green Pharmacy. He also showed his creative side, singing us a few songs that he has written about the use of his favorite plants (click here to see a video of Dr. Duke singing about ginseng). After the tour, a few songs, and viewing of his wife's botanical paintings, it was time to say goodbye.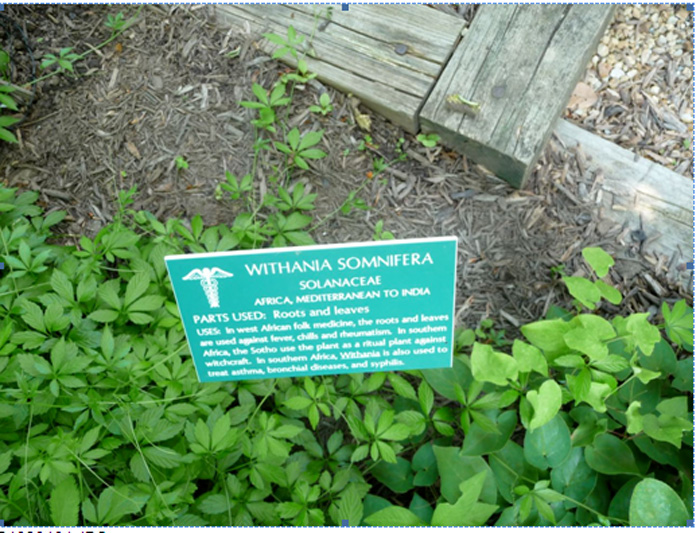 Before we left, Dr. Duke asked us to use what we had seen to show how many people traditional medicine touches every day all over the world. Indeed, his passion about herbal medicine is one that we want to share through the Festival. Medical traditions are a significant part of communities the world over and are not only a sustaining tradition of many communities, but are also becoming more important in mainstream practice as well as pharmaceutical research. We hope to take the opportunity afforded by the Folklife Festival to share and preserve these vibrant world medical traditions.
Hannah McConnell graduated from Kenyon College in 2010 with a B.A. in History, and will be attending Bellarmine University this fall to begin a Masters in Teaching program. This past year, as an intern at the Center for Folklife and Cultural Heritage, she worked on the future medical traditions Festival program as well as with a group of teacher volunteers during the 2011 Festival.