Everybody Loves the Circus!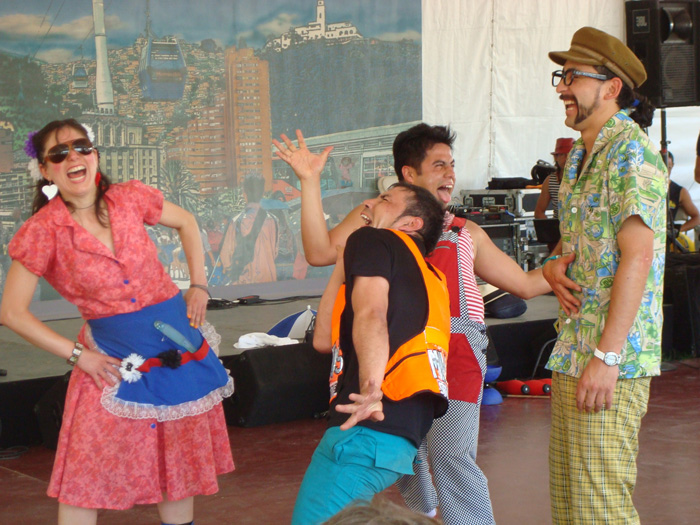 The colorful cast of characters from Circo Ciudad entertained visitors at a circus workshop  today. They wrapped up the workshop by inviting fifteen people from the audience onto the stage for a juggling lesson.
The circus workshop will be repeated tomorrow,  Sunday, July 10; Circo Ciudad performs one last time on Monday, July 11. For a detailed Festival schedule, click here.
Ariel Fielding, a Folklife Festival Fellow in Community and Online Engagement. A lifelong photographer, Ariel built her first pinhole camera at the age of six, and learned to use a darkroom at the same age.