An Evening with Martha Reeves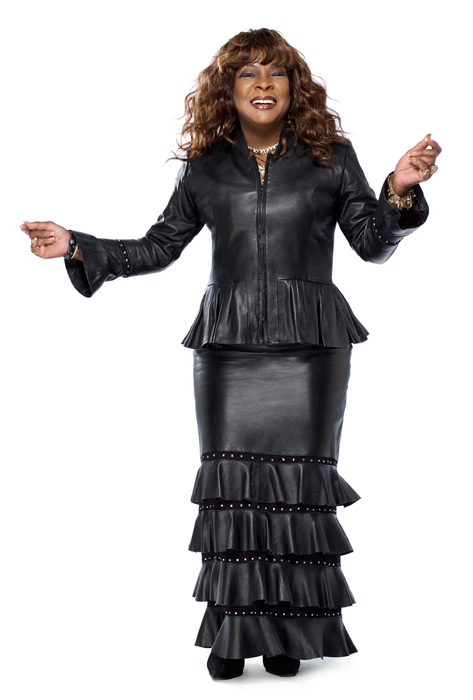 Come celebrate R&B music with Martha Reeves and a special performance of some of her most memorable hits at the Smithsonian Folklife Festival on July 1!
"An Evening with Martha Reeves" will feature a panel discussion and concert that highlight the career of singer Miss Martha Reeves, of Martha Reeves and the Vandellas.
Born in Eufaula, Alabama, and raised in Detroit, Michigan, Martha Reeves grew up singing in her grandfather's church. She continued her vocal training in high school and afterwards co-founded the group, "the Del-Phils," which was an early version of the Vandellas. Martha Reeves was working as a secretary for the A&R department at Motown Records in 1962 when the Del-Phils were asked to sing backup for Marvin Gaye on a track that became his first hit, "Stubborn Kind of Fellow."
Martha Reeves and the Vandellas recorded their first single as a group, "I'll Have to Let Him Go" when Mary Wells failed to show up for a recording session and musicians' union rules required that there be a lead singer present. This was followed by their second single, "Come and Get These Memories" written by Holland-Dozier-Holland, which became a top-five hit on the R&B charts.
Martha and the Vandellas then went on to record a string of popular smash hits for Motown in the 1960s, becoming one of their most valuable groups rivaled only by Diana Ross and the Supremes. Some of these songs, all of which reached top-five in the R&B charts, included "(Love Is Like a) Heat Wave," "Dancing in the Street," "Nowhere to Run," "I'm Ready for Love" and "Jimmy Mack."
Martha has won a number of awards, including a Rhythm & Blues Foundation Pioneer Award and a 1995 induction into the Rock and Roll Hall of Fame. "Dancing in the Street" has been entered into the Library of Congress Registry of Historical Recordings and the Grammy Hall of Fame.
In 2004 Asbury Park Press named her self-produced album, Home to You, one of the year's best. In recent years, Reeves has expanded beyond the recording industry and showcased a number of her other talents. She starred in theatrical productions of the Tony Award-winning, "Ain't Misbehavin" and the UK stage review "Dancing in the Street"; and she served for four years on the Detroit City Council!
An Evening Concert with Miss Martha Reeves
Friday, July 1, 6 - 8 p.m., Motor City Stage
Tucker Foltz is a production intern for the Rhythm and Blues Program of the 2011 Folklife Festival.