Colombian Pan de Yuca: Yuca Bread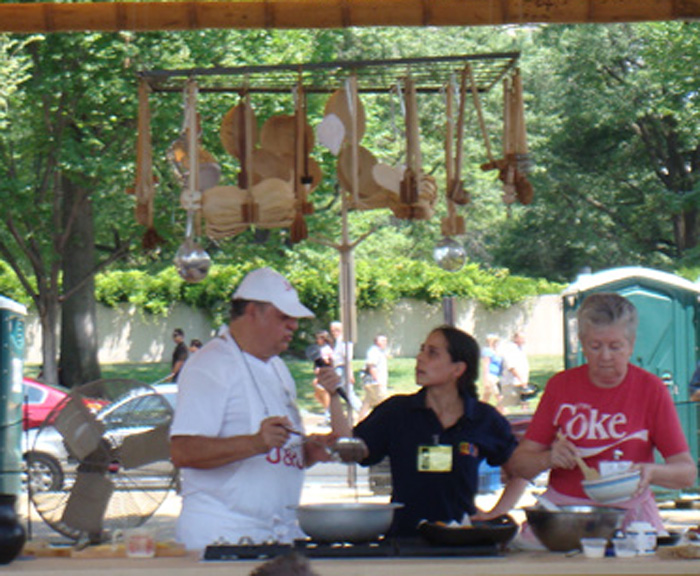 Pan de Yuca
This yuca bread is commonly enjoyed with coffee. Recipe by Jaime Otero Llanos.
Ingrediants: 
1 lb yuca starch
1/2 lb queso fresco
3 tsp  butter
1 egg
Directions: 
Preheat oven to 350 degrees.
Mix yuca starch, queso fresco, and butter.
Whisk the egg and mix with other ingredients.
Take a lime-size amount of dough and shape into balls.
Bake for 20 minutes.
Carolina Restrepo is a program intern for the Columbia program at the 2011 Folklife Festival.