Festival Marketplace: 2011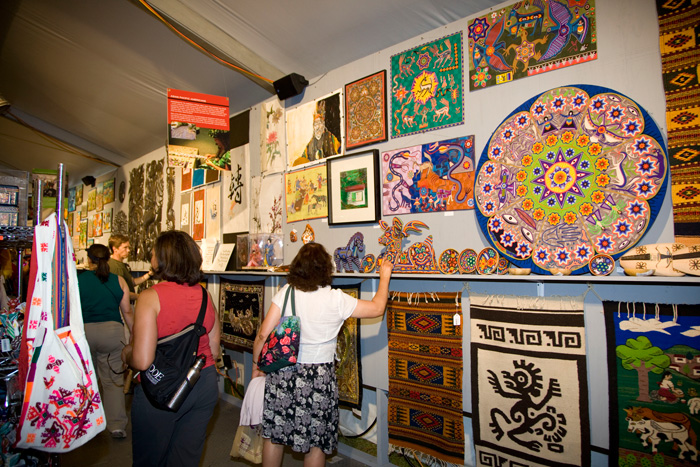 Located adjacent to the Freer Gallery of Art, this year's Marketplace features crafts, jewelry, textiles, and recordings related to the Colombia, Rhythm and Blues, and Peace Corps programs. Here are a few items to look for at this year's Marketplace:
Silk scarves and felt work from the Kyrgyz Republic
Wine vessels from Georgia
Wool and rugs  from Morocco
Woven crafts from Tonga
Alpaca items, ceramics, straw crafts from Peru
Weaving, jewelry, and leatherwork from Mali
Wood carvings from Jamaica
Jewelry and note cards from the Philippines
Beadwork and small needlework from Ukraine
Shea butter products and textiles from Ghana
Baskets from Kenya
Take advantage of this once-a-year opportunity to enrich your life while supporting the Festival artists and musicians. Many of the items we offer are made by people who are demonstrating and performing at the Festival, and with whom you have the opportunity to meet and interact. Many items are not available through regular retail outlets.
The Marketplace is open every day of the Festival from 10 a.m. to 6 p.m.