Day One: APA Highlights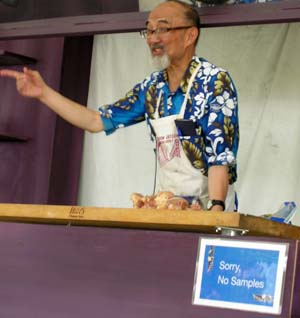 We watched a Monkey King dance across the performance stage and heard music from Indonesia, Bengal, Japan, and China.
At the Tea House food tent, we saw a chicken being deboned, and learned the secrets of soba and kimchee.
Talkstory was so interesting that even the tech crew was chatting with the participants. We heard stories about immigrants, elders, eco-ganic farming, and more.
In the crafts area, we sat on straw mats and made lei wristlets, created paper books, and learned the art of Chinese calligraphy.
In the evening, we danced to the high energy beat of bhangra and gidda music from the Punjab region of India.
What a day! Can't wait for Day 2!
Phil Tajitsu Nash is the curator of the Asian Pacific Americans program at the 2010 Folklife Festival.