Master Workshop: Cochineal Dyeing with Porfirio Gutiérrez
When:
Sunday, June 27, 2–6 p.m. ET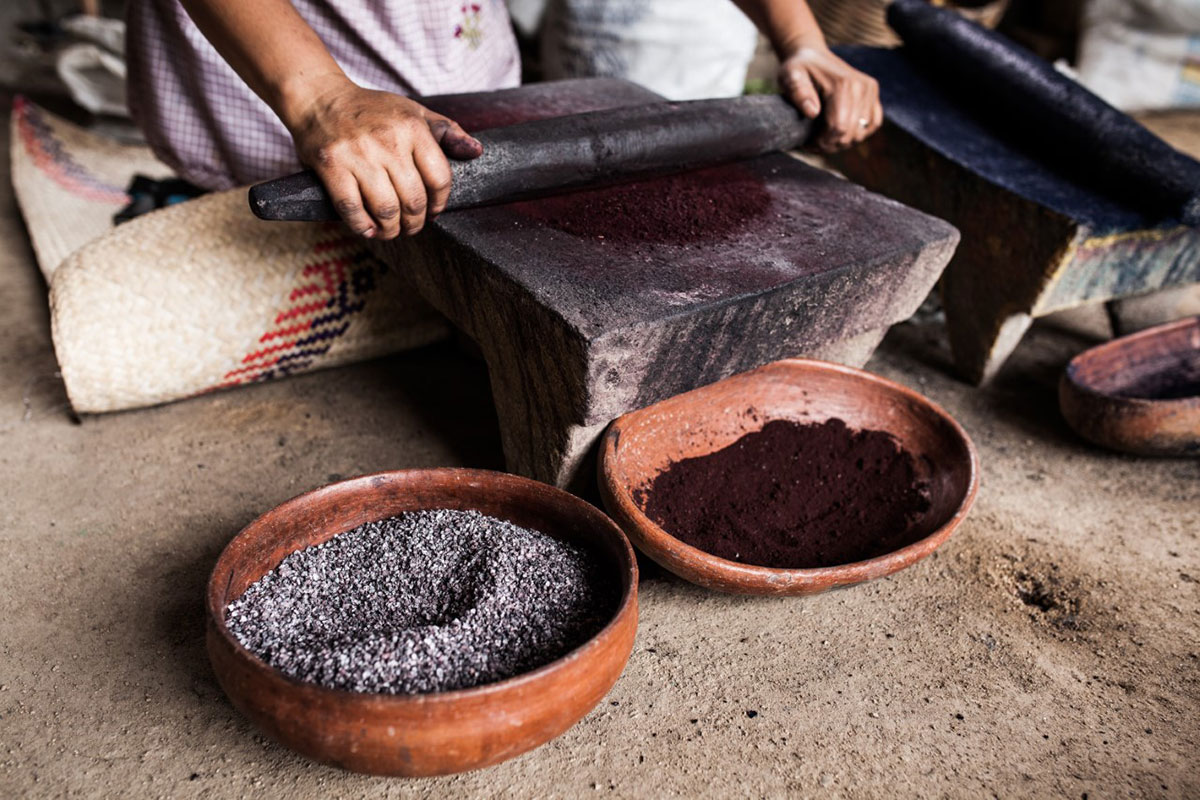 Natural materials have been used to produce dyes and colorants throughout much of human history. The cochineal insect is one of the oldest pigments used in Mexico, and its red color was an important symbolic element associated with the gods, sun, blood, and rituals. Cochineal was used as medicine as well as to decorate buildings, murals, codices, and the human body. Its value as a commodity was equal to its value culturally and symbolically.
Porfirio Gutiérrez, a California-based Zapotec textile artist and natural dyer, grew up immersed in color and surrounded by the wildness of Oaxaca's mountains and by the knowledge of plants for healing and for color. His life's work has been revitalizing and preserving traditional Zapotec natural dye techniques with a focus on reinterpreting traditional textiles and materials to reflect his distinct creative vision.
In this four-hour workshop, attendees will learn more about cochineal and the cultural significance of the color red in Zapotec culture. Porfirio will guide us through the process of preparing cochineal dye from a powder and dyeing wool fabric to achieve a natural red color, using the materials sent in advance. By the end, visitors will have created a beautiful piece of fabric suitable to be used as a scarf or wall-hanging.
Registration for this workshop is full.
Accessibility
Live real-time captioning (CART) and American Sign Language interpretation can be provided by request. You will be able to indicate your request when you register on Eventbrite.
About the Artisan
Porfirio Gutiérrez was born and raised in the richly historic Zapotec textile community of Teotitlán del Valle in Oaxaca, Mexico. Working in both Ventura, California, and Oaxaca, Gutiérrez's art practice maintains his ancestors' spiritual belief in nature as a living being, sacred and divine. His designs draw deeply on his experiences of two cultures, moving between the traditional and the modern, but always reliant on the deep knowledge and spiritual dimensions of his work.